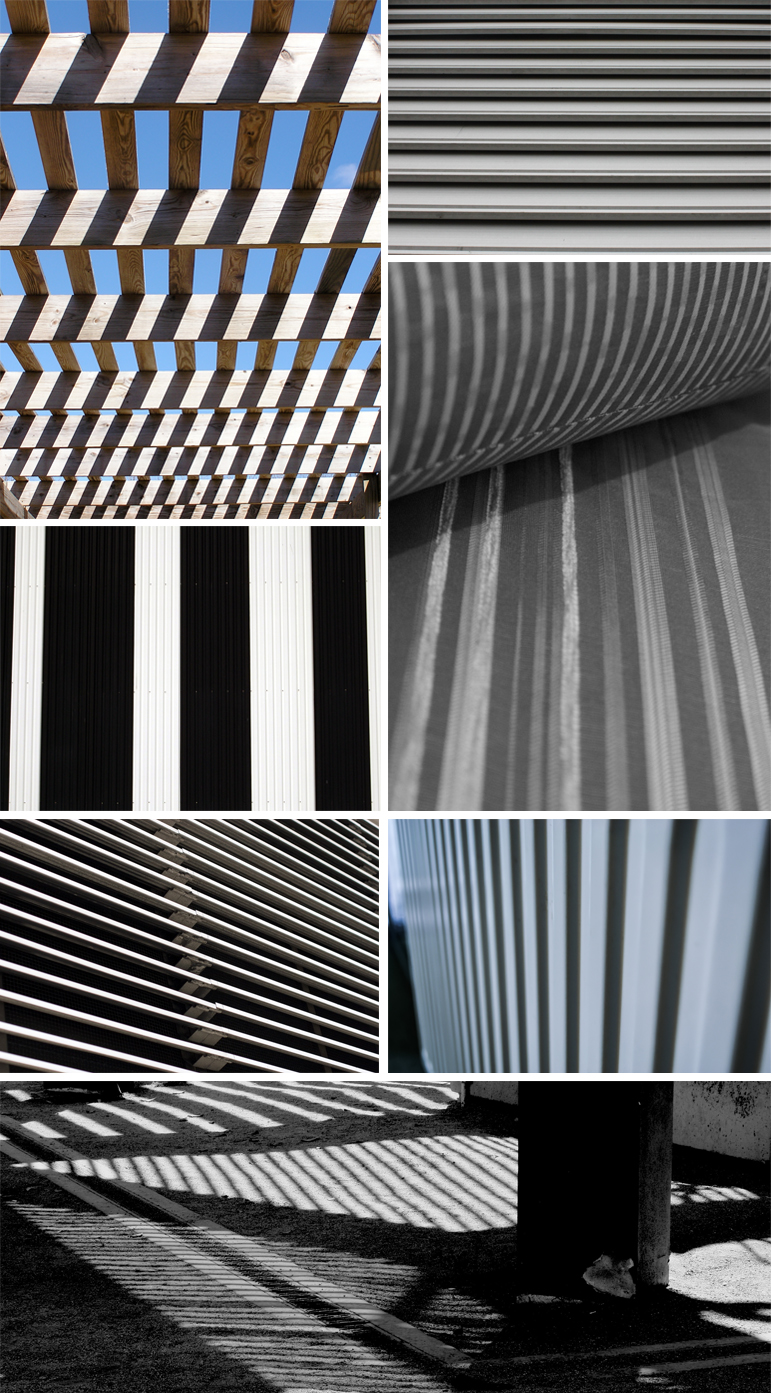 Images via: (Clockwise from top left) "striped ceiling" by liz west, "The Upright stripes" by the great 8, "013/365 Stripes" by Oscar Castañón Barragán, "Stripes" by Peter Taylor, "Stripes" by Kevin Dooley, "Stripes" by Hubert Figuière, "Bar Code Building" by Ewan Munro
Stripes are nearly always in demand in one form or another, whether they be horizontal, vertical or diagonal, thin or thick, regimented or uneven. On the Spring '14 runway we noticed a very specific type of stripe appearing time and time again–horizontal stripes of varying widths. Designers such as Emilia Wickstead, Peter Som and Cédric Charlier played with scale and spacing to create dynamic striping effects that almost felt like a graphic extension of the ombre trend. Stripes already provide such a bold visual impact and this fresh approach really drew me to the trend.
No matter your market, stripes can act as the glue to bring together a cohesive print collection, by tying your main print and other coordinates together through color and line quality. Stripes are a key element to include in any portfolio. While they may not be the star, they do provide an important support role to ground your body of work, provide contrast to painterly, hyper-detailed or textural prints, and give the eye a resting place when looking through a pattern-filled portfolio.
For further inspiration check out the stripes we found on the Spring runway on our new
Pinterest board
! -Chelsea