I am pleased to feature the work of Kindah Khalidy, a painter, textile artist and surface designer working in California. Kindah received her BFA degree in painting, drawing and textiles from California College of the Arts in 2011 and creates the beautiful limited edition ready-to-wear clothing and accessories that you see here.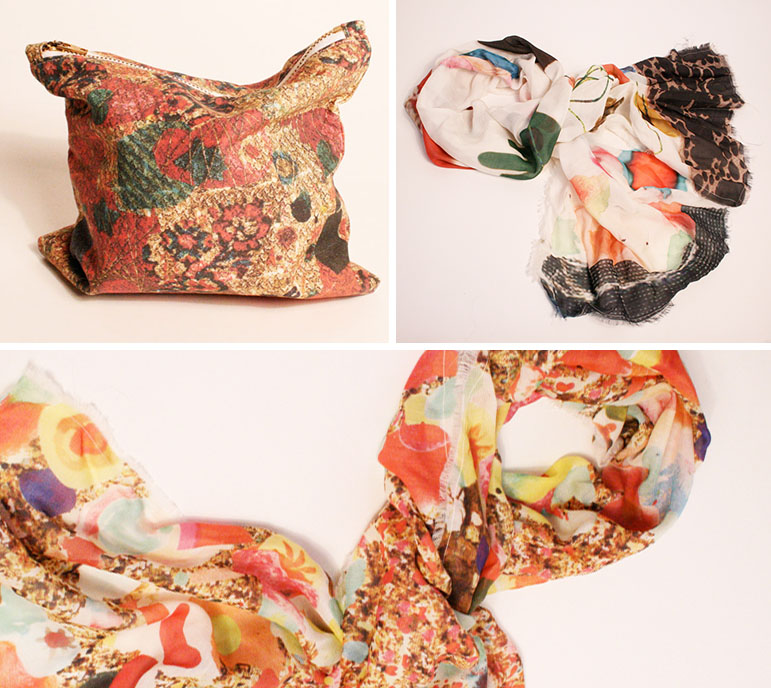 "For this collection, I was really trying to think about imagery that stood out and also the color palette of the arrangements that I was making when I first started creating things. I attempted to think back to some of those early environments that I was making and to translate those concepts into sophisticated designs. Textiles are a unique way to bring pieces of ideas with you in the form of functional objects. I love how cross cultural their meanings are. A wrap or shawl is something so versatile in what it can be used for and how it is worn all over the world. I like the idea of people of all different backgrounds making my textiles their own."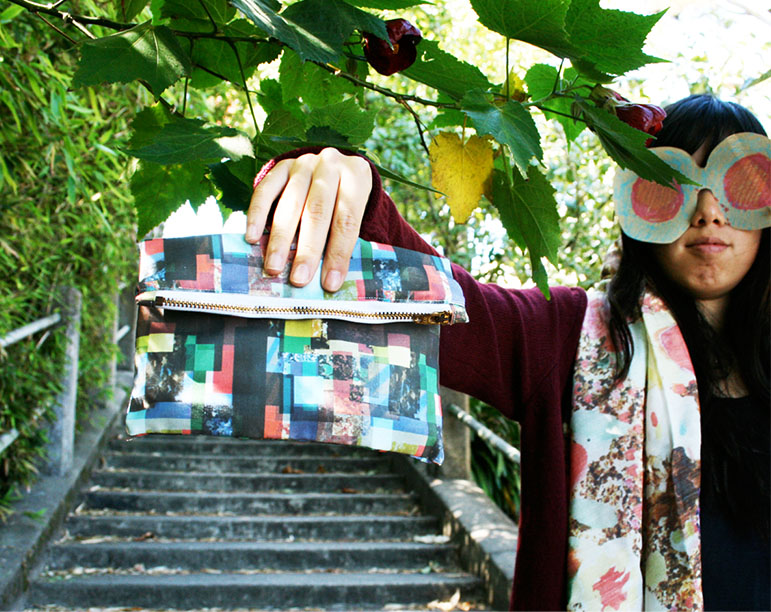 In addition to her namesake line "Kindah Khalidy," she has collaborated with major apparel brands and companies including Vans, Facebook, Crate and Kids, Gorman, and Nordstroms. She has also partnered with the United Nations and Unicef on other projects.