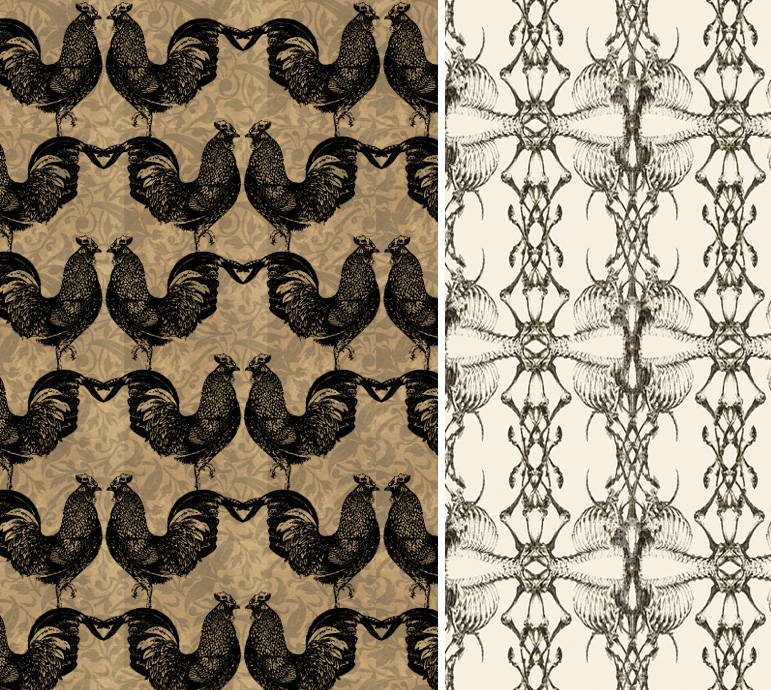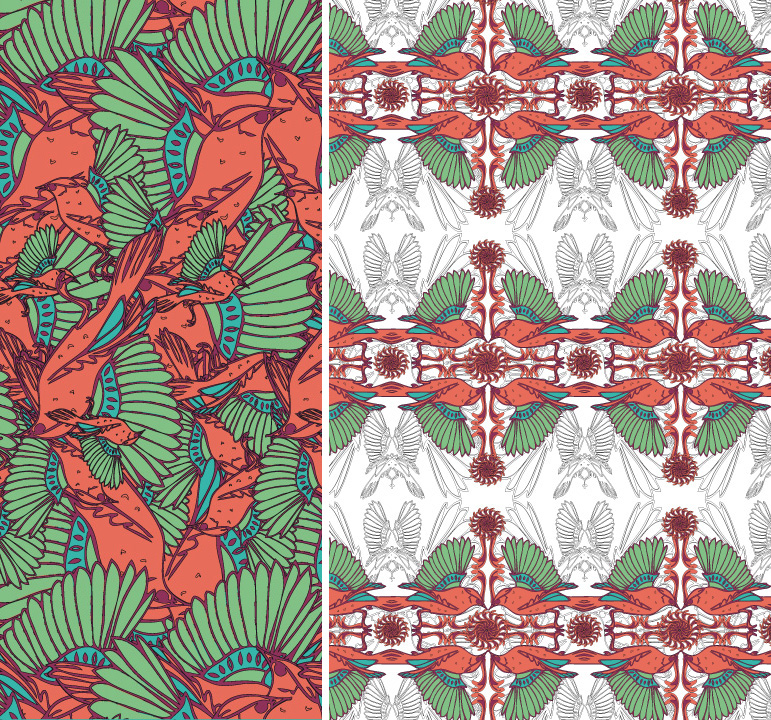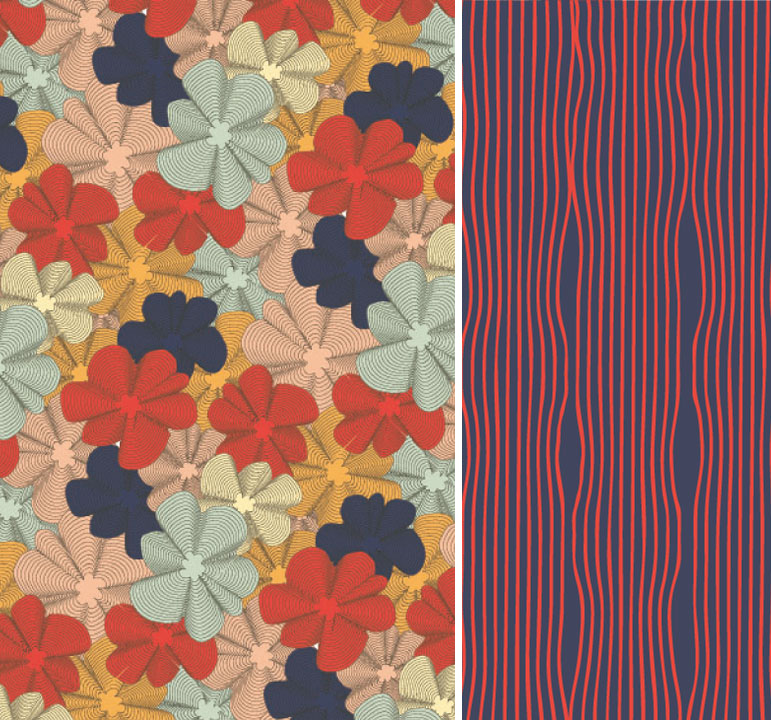 We just wrapped up Lesson Three in The Sellable Sketch Workshop, in which I encourage designers to use contrasting influences to create their collection theme. Contrast is a beautiful thing and leads to the ohhs and ahhs that as designers we all want to hear! Contrast can also be a powerful tool within a solitary pattern. The contrast within each of Laia Moret's work is what makes it so interesting and irresistible. The dark, heavy weight of the goth-like chickens is in contract to the light, delicate feminine background pattern. The vibrant birds, with a horizontal layout, are in contrast to the background birds, which have a vertical layout and are two colors. Hmmm…contrast!
Laia Moret is the head designer behind LaMoret Surface and Pattern Design, which is based in Barcelona, Spain (aka inspiration wonderland!). Laia feelances with clients such as Ikea, Surkana or Podivm and teaches CAD at a local fashion design school. To see more of her lovely work please visit her website or online store.
Have a fabulous weekend everyone!