– Interview by Chelsea Densmore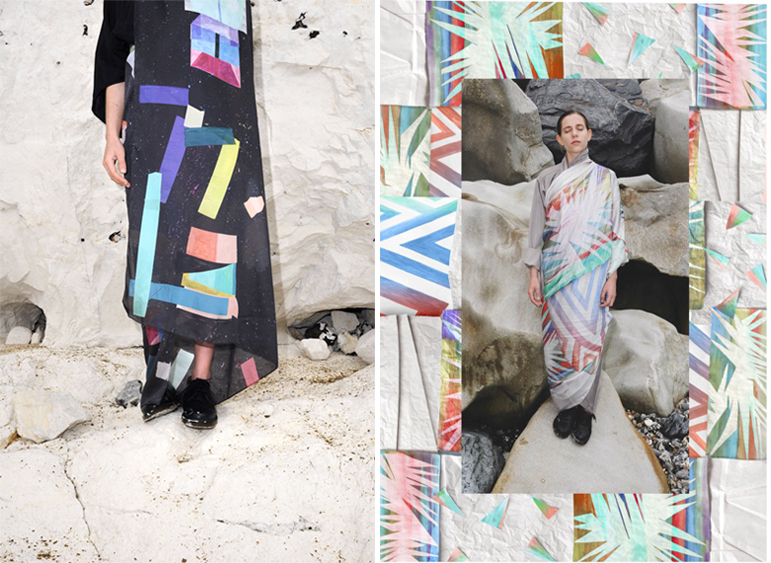 Today we are excited to share an interview with Amélie Charroin and Marie Colin-Madan, the design duo behind the French scarf label milleneufcentquatrevingtquatre. Amélie and Marie became friends at school, and decided to start the brand a few years after graduating. Together they have developed a beautiful, trend-forward collection that was recently presented during Paris Fashion week. Read on to learn a little more about their line and be sure to check out their website to see more fabulous work!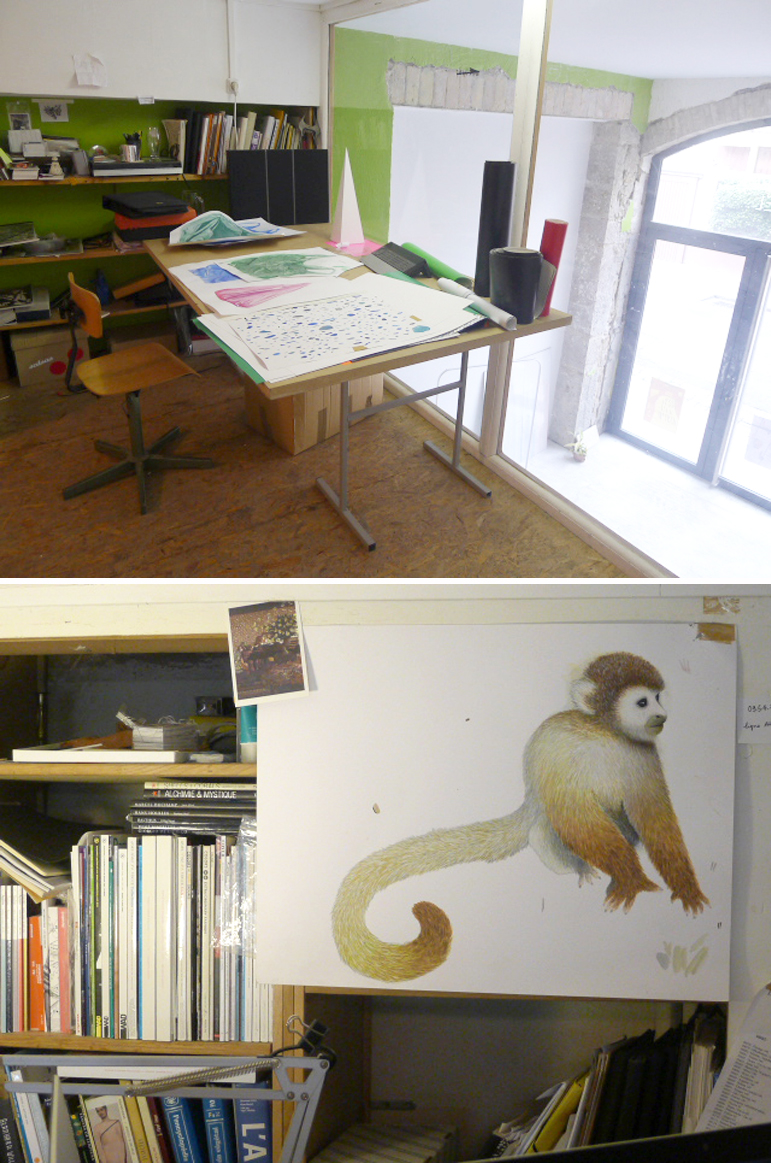 The milleneufcentquatrevingtquatre atelier.
1. What is a typical day like at your studio? Do you work closely together or do you each focus on different areas of the business? Do you have a team helping out or do the two of you do everything yourselves?
We do the most we can by ourselves helped by green tea!!
Most of the time we work closely together on the same big desk and share everything, focusing sometimes on the same things and other times different…
But we have a great team too!! A wonderful photographer Maxime Ballesteros based in Berlin, an amazing web designer Alexis Gaillard based in Tokyo, clever boyfriends and very good friends!! 🙂
2. Can you tell us a little about your design process? What is your favorite medium to work in? Do you prefer to work digitally or paint/draw by hand (or a combination of both?)
We love working by hand, mixing techniques. But yes it's a combination of digital and manual.
3. What would you consider to be your most proud accomplishment so far?
That you can find milleneufcentquatrevingtquatre scarves around the world.
4. Could you talk a bit about your experience presenting at Paris Fashion week? What were the most memorable moments for you?
We met new wonderful designers! Sometimes people from brands that we loved and followed for a long time. That's one of the best things!!
5. What are your favorite sources for design inspiration? Favorite print & pattern trends? Do you subscribe to any trend services and if so, how does this influence the way you design?
We never subscribe to any trend services. Some blogs that we follow feed us a lot. Everyday life is a very good source of inspiration too, movies, concerts, exhibitions, books, food!! 🙂
6. Do you have any advice for aspiring designers hoping to break into the textile field?
 Try to open new paths. Find your own history, aesthetic…