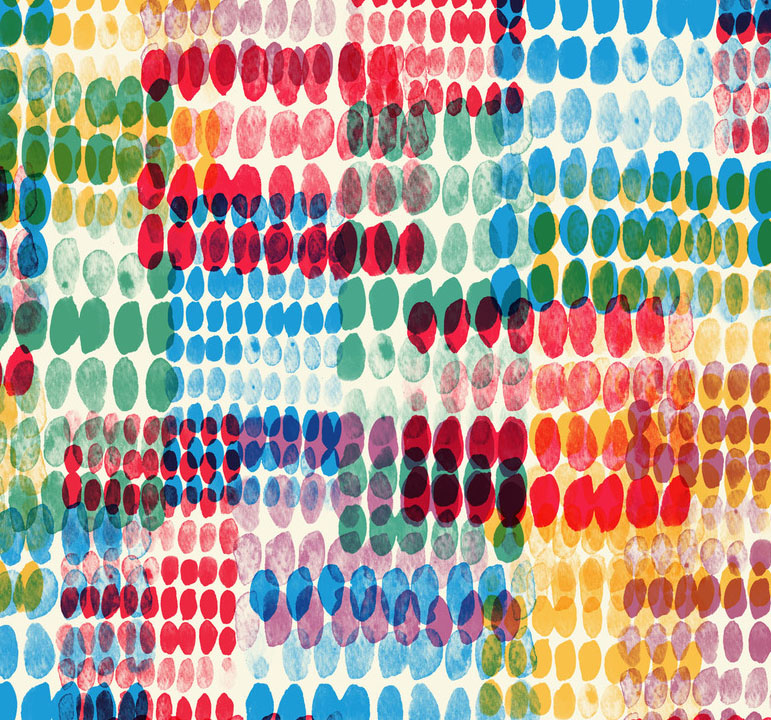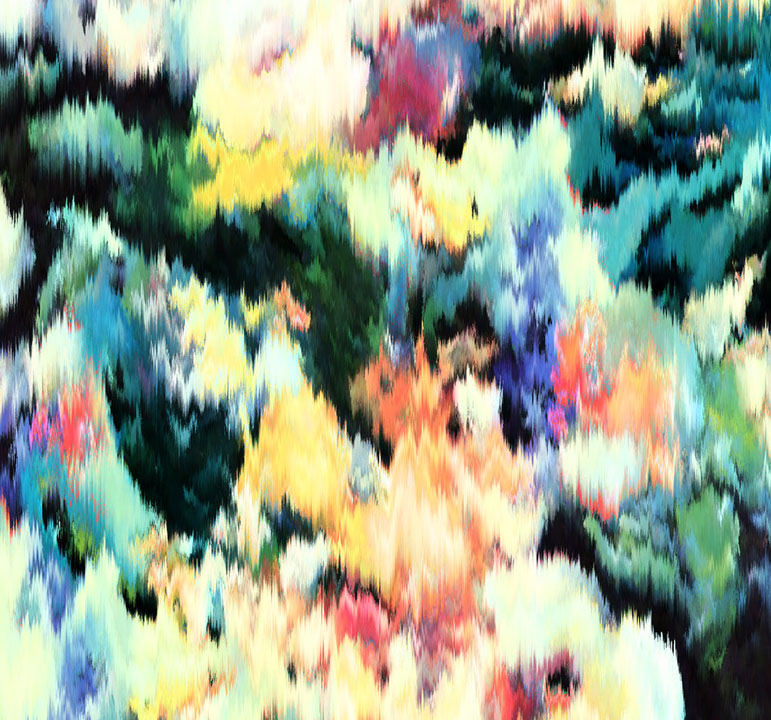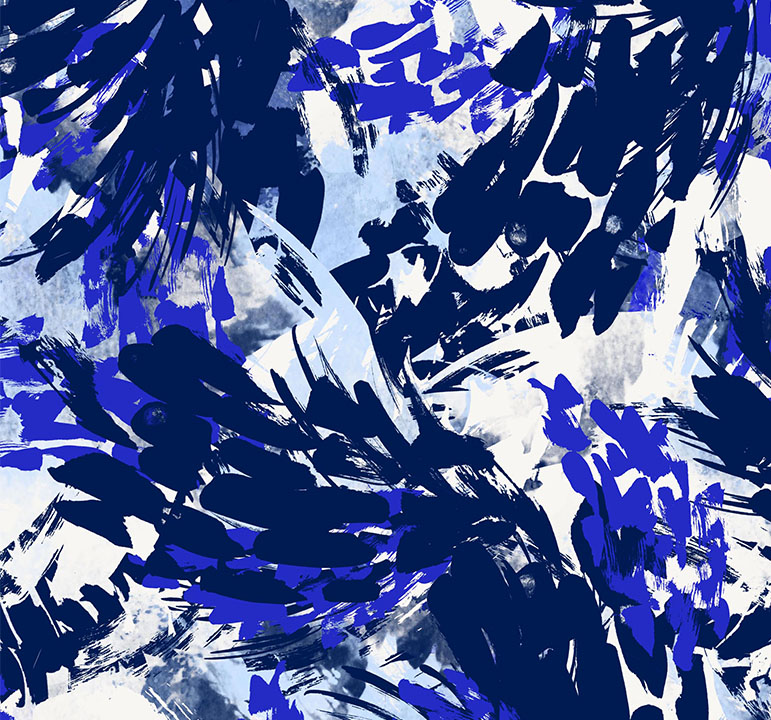 Today we are excited to feature some gorgeous prints by freelance CAD artist, Sara Gunderson. Sara studied Fashion Design at Moore College of Art and Design in Philadelphia, but really fell in love with her minor: textiles. After graduation, she joined a start up textiles studio and sold original prints to companies such as Kohl's, BCBG, Gap, Ann Taylor, Target, Urban Outfitters and Macy's.
Sara is all about experimentation and exploring new materials and goes "hunting for textures to make abstract 'noprints.' I gather leaves, pine cones, the bags that oranges come in, toy cars, tiny plastic dinosaurs, jelly jars with textured bottoms, anything that may make an interesting mark…I think it's important to try stuff out even if you don't know where it's going to take you. That's the fun part!"
You can see more from Sara on her blog, theprintprinciple.tumblr.com, a combination of inspiration images and prints she designs.
– Chelsea