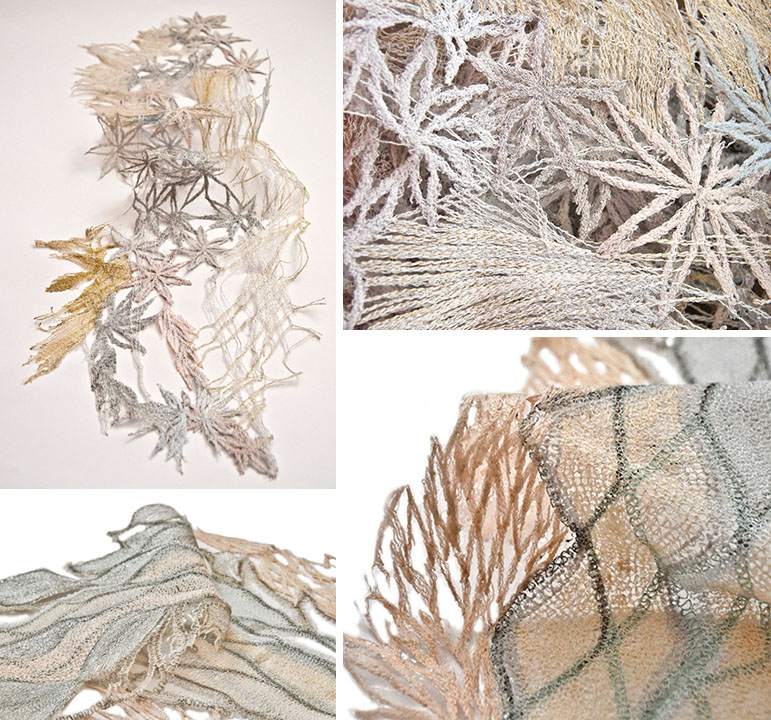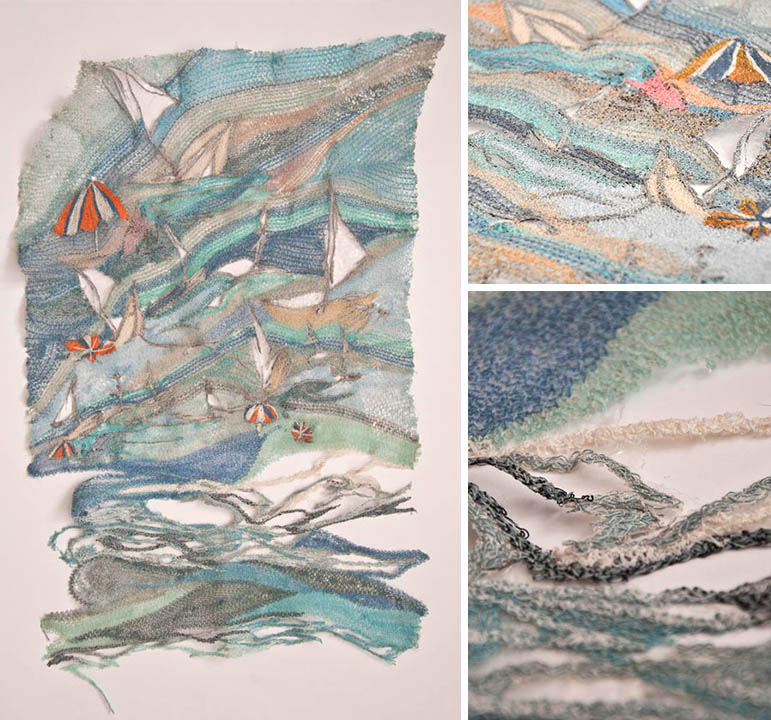 Breathtaking, exquisite, jaw-dropping….these are all the words that were running through my head when I first saw Adi Ofri's work. She creates beautiful patterns as well, but I thought many of you would find these unique pieces particularly interesting. Adi is from Israel and graduated from the Shenkar College of Engineering and Design in 2011. The pieces you see above are entitled Drawn Lace and were part of her final collection.
"My aim was to create a new lace, to innovate by using embroidered surface and by translating my free hand drawings in to a new kind of laced surface. Not by simply translating my drawings into print and pattern, but creating a textile using the idea of pattern and traditional print, on a none printed textile surface.
I am constantly practicing translations.
If it's from one language in to the other, from one material to the other or from one dimension to second and third. It's a long interest of mine, the question what changes from one to the other. How can you preserve the same values of the imagery and still produce in the end process something completely different visually."
To see more of Adi Ofri's work please visit her website or blog.
If you have a moment please take our 2013 Pattern Industry Survey and share it with any pattern buyers, clients and agents who you know! A big thanks to the over 400 of you who have already participated. This is a true community project and it means the world to me to see everyone pitching in. Lots of love! – Michelle