Photoshop for Designers is a six week workshop that begins on September 11, 2017. Today we are highlighting the work of PFD graduate Gabriella Hoskin, who described the course as being a "real game changer" for her.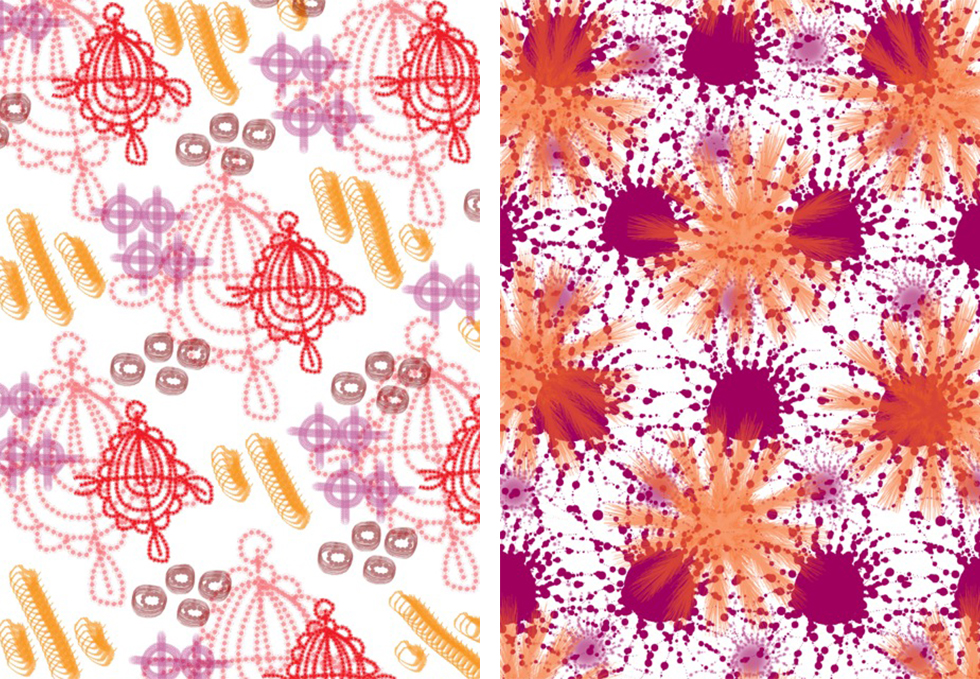 Two of the designs Gabriella created for the workshop homework assignments
"I started my career in textile design over 20 years ago working as a freelance designer in New York City. At that time everything was hand-drawn and painted. After taking a bit of a break from the design industry to pursue other interests I'm now getting back into the textile design field. I knew I needed to update my skills to include being able to use Photoshop and Illustrator so I tried teaching it to myself by using books and taking classes but I was really struggling with it.  Then I found Pattern Observer and all their wonderful workshops. I was really excited when they added Photoshop for Designers. This is the best course I've ever taken to learn Photoshop. I'm now able to turn my ideas and simple sketches into fully developed designs using Photoshop. The best part is I no longer feel frustrated when using the computer to create designs. Now it's just fun! I highly recommend taking this workshop."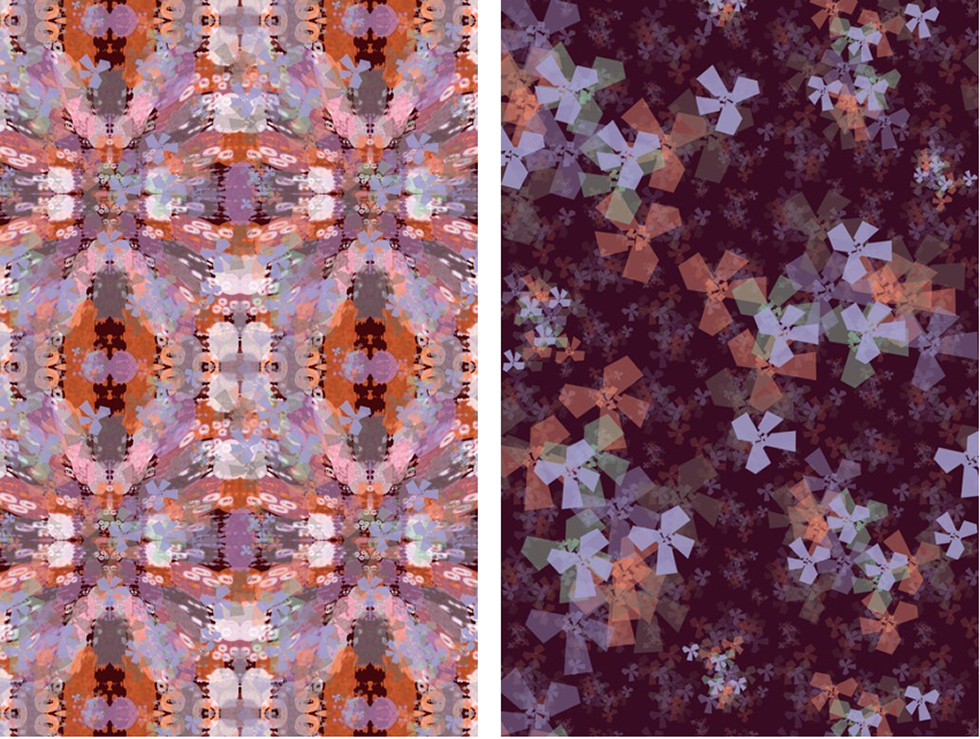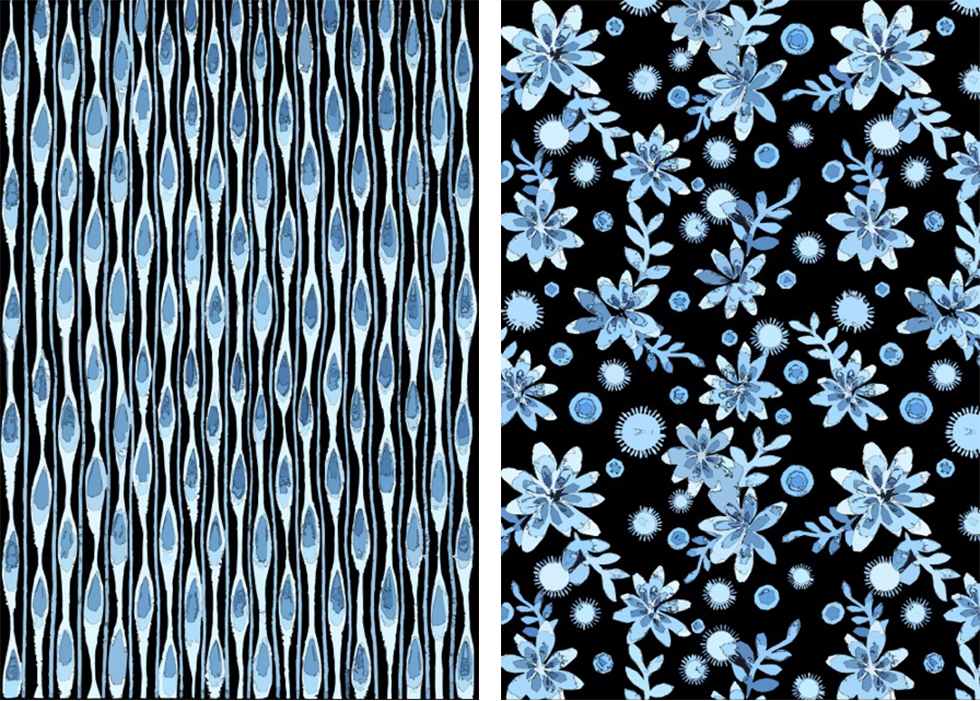 Designs that Gabriella developed after the workshop using the custom brushes she made and other skills that she learned in the course

"As a designer, I usually start by using hand-drawn elements. I like all the little imperfections and happy accidents you get when having your hand in the work, which brings a unique, beautiful and personal quality to a design. It's also because I love the physical process of making art – experimenting with all kinds of materials and techniques, conventional and non-conventional. I'm inspired by everything around me from art and architecture to music, literature, science, and nature. I'm currently working on using my new computer skills to develop designs and pattern collections."
You can learn more about Gabriella at her website, on her Pinterest page or via Twitter.
Learn more about what's covered in Photoshop for Designers here. There is still time to register for your spot in the upcoming workshop that begins on September 11, 2017!