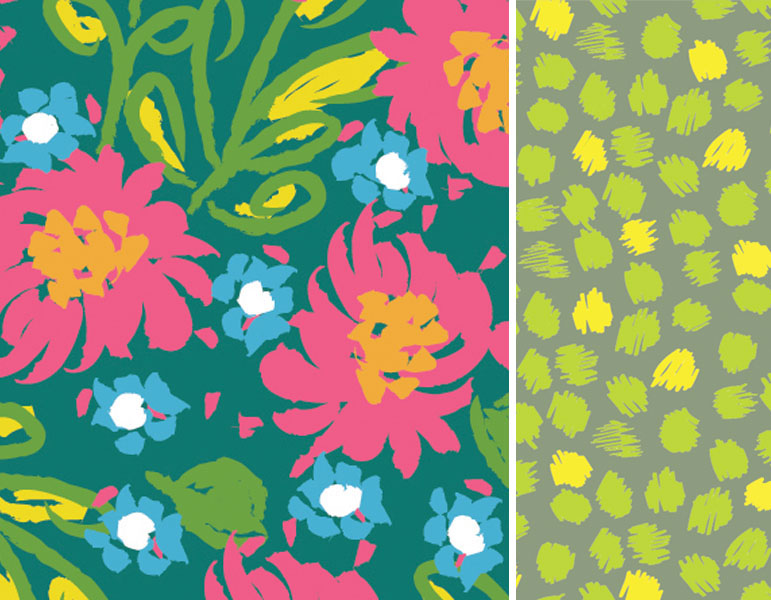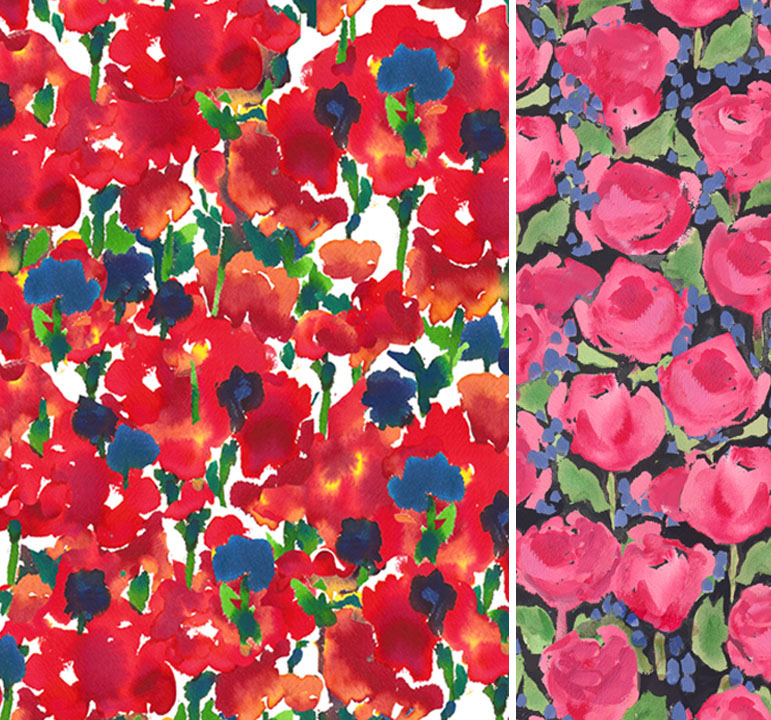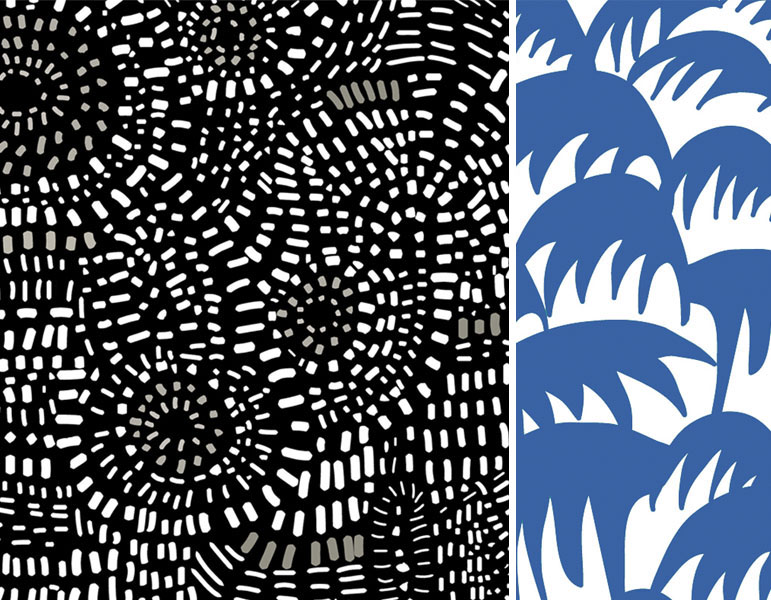 Designers often ask me about the importance of having a specific artistic look or style to their work. Well, like most things it is really up to how one wants to run their business. If you want to be the next Orla Kiely and have an entire lifestyle brand based on your style then yes, hone your style and stick with it all the way. If on the other hand, you prefer to develop patterns in a variety of styles, use different mediums, and work with a wide array of clients, then follow that inner voice! In my opinion this is actually an easier way to earn a living as a designer and expand your client base. My only recommendation is to give equal love and attention to each style so that one doesn't look like a last minute thought or side project.
Today's featured designer, Katja Ollendorff, is a wonderful example of how to successfully create patterns in a variety of styles. She has several different approaches to creating patterns: simple two color graphics, watercolor florals and landscapes, pen and ink geometrics and more. "I love painting a loose watercolor floral as much as creating a simple 2-color, graphic design. I appreciate the beauty of all styles and love being versatile, while maintaining a vibrant style throughout." The variety found within her portfolio is balanced and professional and is tied together with her fun use of color. Including this variety opens her up to a variety of customers and if she does ever want to launch her own brand, she could simply pull from one of her "looks" and base the business off of that particular style. The important point here is that her work is so compelling because she is being authentic to her artistic voice. I love it! To see more of Katja's beautifl work please visit her website or pinterest page. Have a great week!
Interested in creating more professional pattern layouts? Then dive into the UGTR Self Study course today!