*Guest post by Julie Gibbons.
Did you know there are (and have been) many famous people out there who did surface design as a sidelight to their main jobs? There are actually quite a few! Usually their main job completely eclipsed their pattern-making skills, and it can be hard to find out information about this aspect of their work. This post on Henry Moore is the first in a series about such creative souls, in the hope of broadening the world's perceptions of them, and to bring some wonderful patterns to a fresh audience.
Henry Moore (1898-1986) was a renowned English sculptor, best known for his monumental pieces in bronze, wood and stone, often depicting the female form. Central to his ethos was "truth to materials" – that each work would clearly identify what it was made from, and how it was made.
Moore took many of his sculptural cues from other cultural traditions in order to give his work a strong resonance with the past. He was an adamant Socialist, and believed that art could and should function as an important part of everyday life.
It was with surprise that I discovered he had also designed textiles. True to his aesthetic philosophy, there is no mistaking the source of his designs – they come directly out of his drawings and are quite gestural and expressive. His designs are very bold and are often highlighted by vibrant colour. Some of his motifs have been informed by his earlier Surrealist and Expressionist experimentation, and by his understanding of tribal cultures. Other motifs such as barbed wire appear to have been influenced by his experiences in WWII.
Henry Moore's designs are not for the faint-hearted, but I think some of them would still look fabulous as upholstery, or some wonderfully wild fashion – what do you think?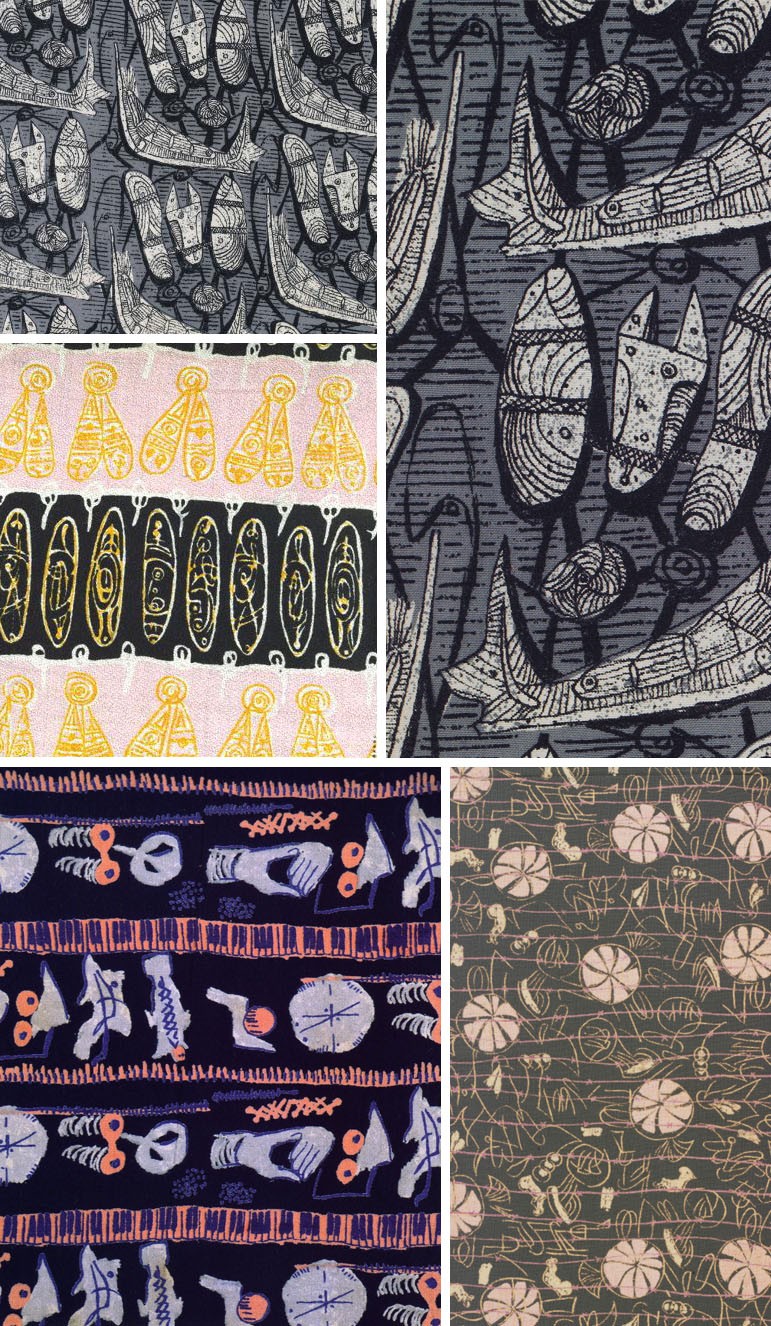 Images via: (Top left and right) 'Horse's Head and Boomerang' via American Craft Council, (Center left) 'Insect Wings & Ovals' via V&A, (Bottom left) via Ellie Hyde, (Bottom right) 'Barbed Wire' via V&A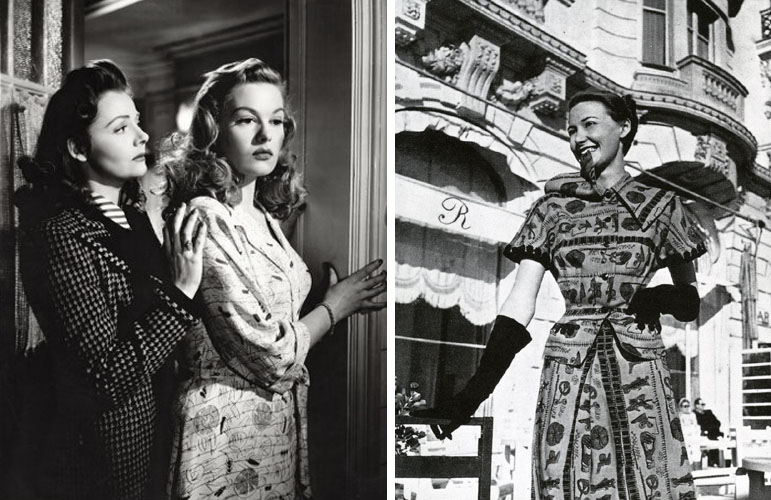 Images via: (Left) model on right wearing gown in 'Barbed Wire', via Iceni Post, (Right) model wearing suit in 'Piano' fabric, via Art Rabbit
Julie Gibbons is a contemporary craft and surface design junkie, and writes about these things and more on her own blog, http://tractorgirl.com.au. She is also a maker of many things.