*Guest post by Julie Gibbons.
This is the fifth in a series of posts on famous people who did surface design as a sideline to their main jobs. I present to you the architect Josef Hoffmann.
Josef Hoffmann (1870-1956) trained as an architect, and after winning the prestigious Prix de Rome (a travelling fellowship) in 1895, went to Italy to further his studies. After his return, he met fellow architect Joseph Maria Olbrich, and together they joined a number of other artists including Gustav Klimt and Koloman Moser to form the Vienna Secession group, because they wanted to publicly reject the existing establishment's emphasis on historicism and tradition. Hoffmann was a central figure in the Secession, contributing to its magazine Ver Sacrum, and he was also responsible for designing a number of their exhibitions.
He was highly influential throughout his life; in 1899 he was appointed a professor at Vienna's school of Applied Arts (a position he held until his retirement in 1936), teaching in numerous departments, including architecture, metalwork, and applied arts.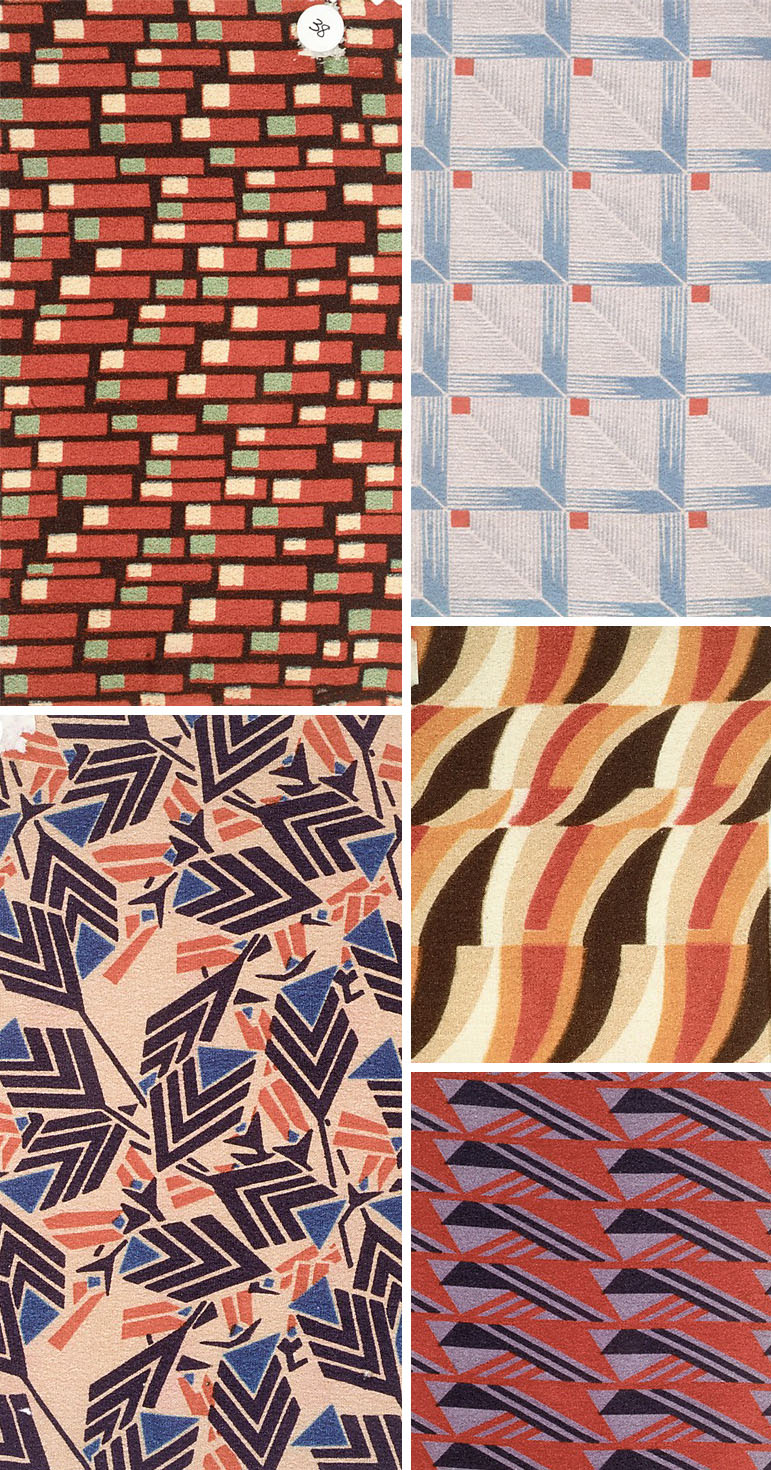 Images via Metropolitan Museum of Art
In 1900, he visited England where he met the Scottish architect and designer Charles Rennie Mackintosh, and also visited the influential workshops of C.R. Ashbee's Guild of Handicraft. These encounters with the leading lights of the Arts and Crafts movement were vitally important in shaping Hoffmann's ideas, and led him to his theory of Gesamkunstwerk, or 'total work of art'. His ideal was to unify architecture with its interior elements, and so Hoffmann joined with Moser to establish the Wiener Werkstätte (Vienna Workshop) in 1903, with the financial support of textiles industrialist Fritz Wärndorfer. The aim of the Wiener Werkstätte was the complete reform of the applied arts in Europe, and helped to bring together collaborations between the public, designers, and craftsmen. Part of this aim was also to elevate the decorative arts so that they were given the same value as fine arts.
While he is most celebrated as an architect, Hoffmann's vast body of work includes furniture, glass, metalwork, porcelain and textiles, with some designs intended for mass production and others for handcrafted items. Several of his designs are still in production today, including the Rundes Modell cutlery set produced by Alessi, and his Kubus armchair.
His textile designs, much like his designs for other household items, demonstrate an elegant clarity and simplicity, often focusing on the geometric, or highly stylised motifs from nature, such as flowers, leaves and stems.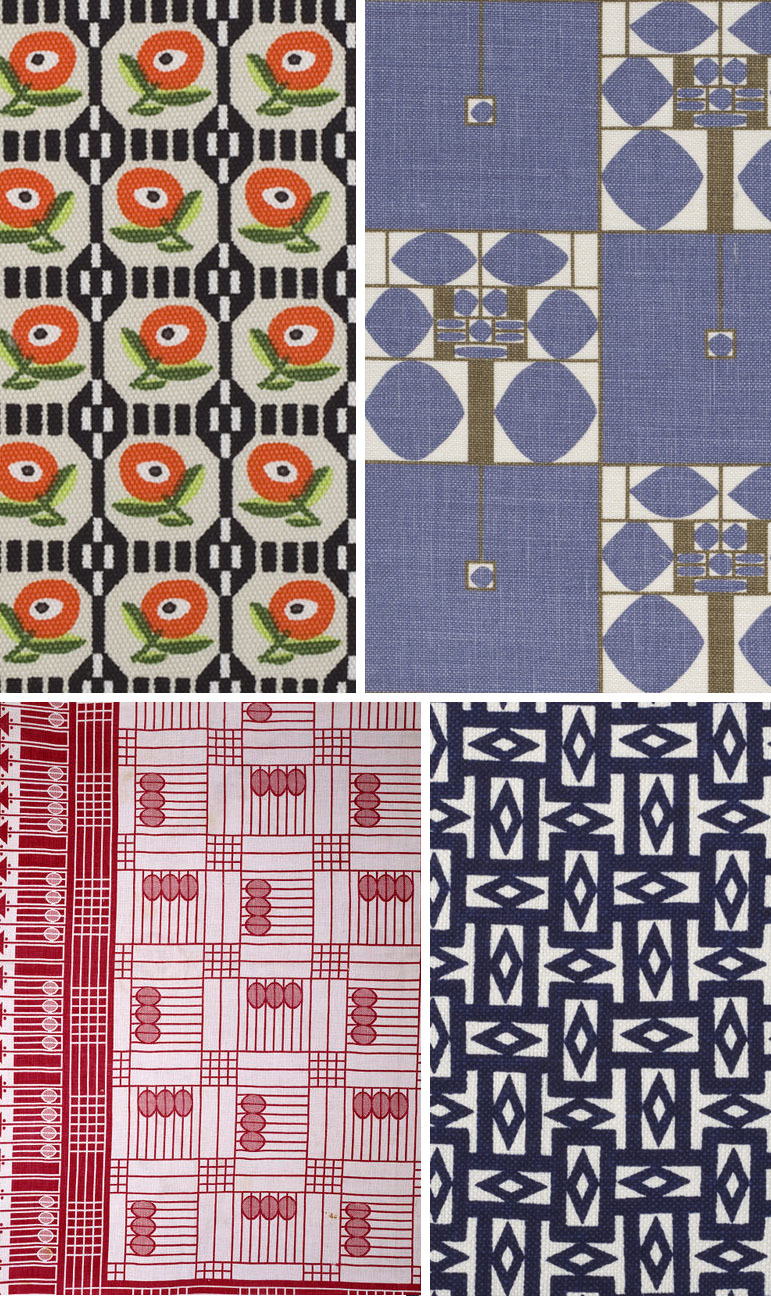 Images via: (Clockwise from top left) "Riva", "Beehive", & "Rectangles" via Neue Galerie; red & white tablecloth via Victoria & Albert Museum
Julie Gibbons is a contemporary craft and surface design junkie, and writes about these things and more on her own blog, http://tractorgirl.com.au. She is also a maker of many things.