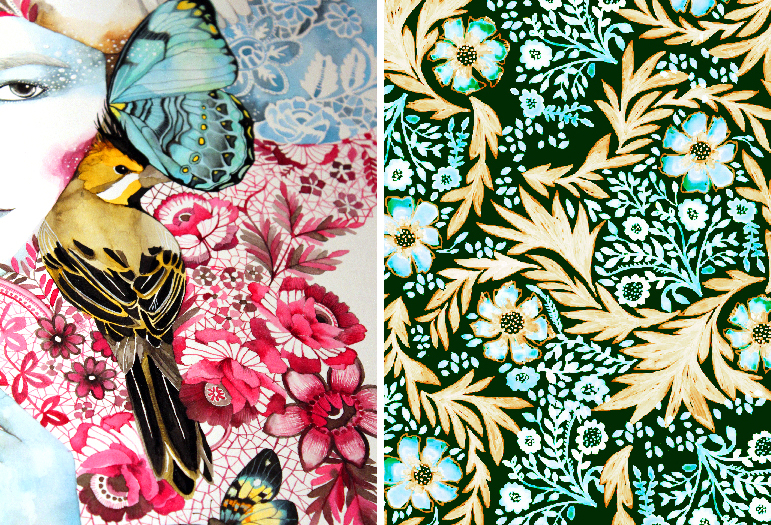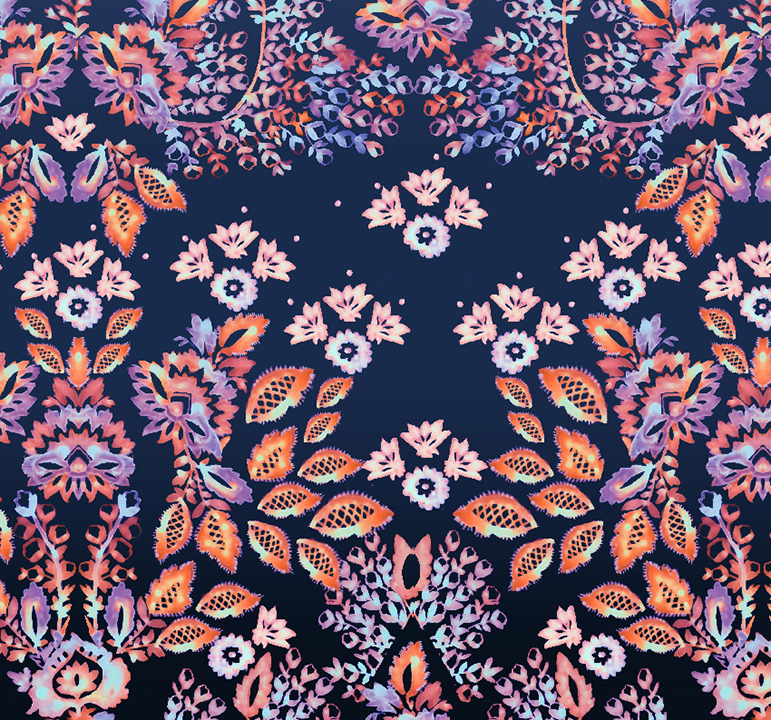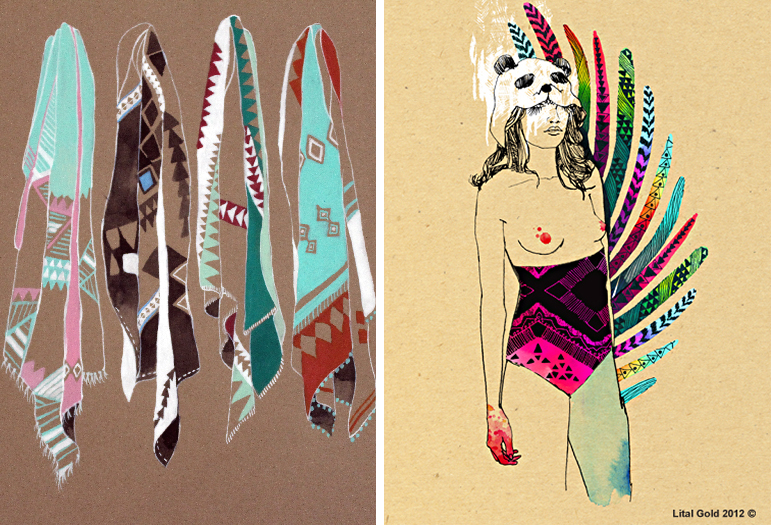 Today I am pleased to feature one of my favorite designers on the block, Lital Gold. Lital is an Israeli textile designer and artist who arrived in the United States almost two years ago after being courted by Free People. Between the amazing opportunities at Free People and the cheese steaks, who could resist moving to Philly?

"My love for pattern design is rooted in the tradition and ancient discipline that accompanies the aesthetics in the world of modern art and style. The essence of my esthetic is based in the movement, created by the interplay of line and color through simple repeating patterns."
And…Lital said the magic word, movement. Her work has wonderful movement, which is why I have been so drawn to her designs over the years. Even her graphic placements vibrate with energy. The obvious reason for this movement mastery is her choice in pattern layouts, but I think it can also be attributed to the way she layers colors, details and objects. To see more of Lital's work please visit her website.