Over the next few weeks we will be sharing work from the last Ultimate Guide to Repeats Workshop, along with the inspiration behind the patterns and what each student learned from the course. Whether repeats are brand new territory for you, or perhaps you just need to brush up on your skills, we hope you will join us for this exciting eight week course.
Today's post features patterns developed during the first week of the workshop, in which we focus on set layouts.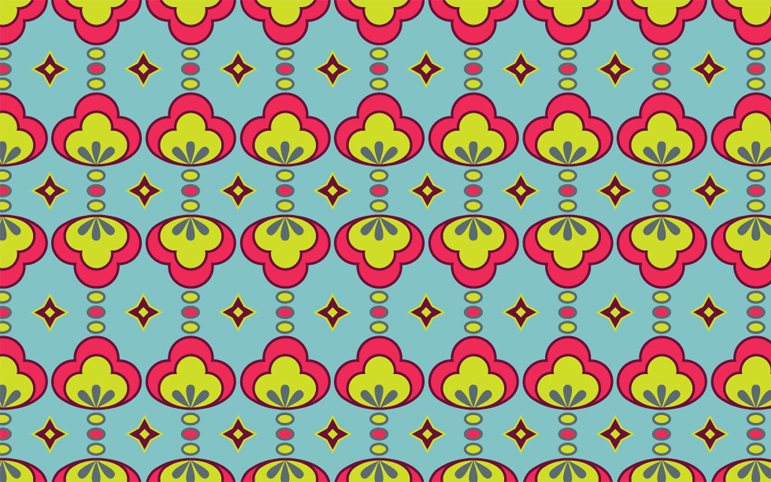 Featured Designer: Marta Berk
"Since I'm new to the surface design world, I thought I should learn as much as I can about it before diving in head first. I took the UGTR class after researching online and finding a lot of alums from the class who had great experiences. The class taught me the technical side of designing, the standard printing practices and sizes. My biggest take-away from the class was learning how to spot holes or "lines" in my designs and fix them to make the design more consistent and flow better.
The goal for my designs is to license them and see them on products that I use myself everyday like clothing, stationery, or accessories. I find that I get most inspired from my surroundings, like train stations during my commute, or people around me. Also, my fellow pattern designers offer unlimited inspiration as well as motivation."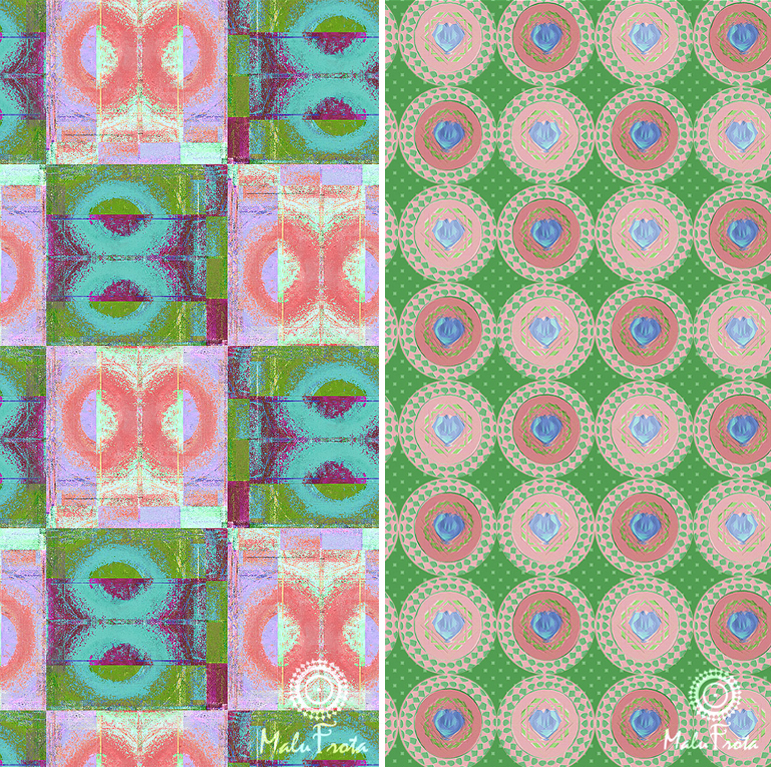 Featured Designer: Malu Frota
"My life has always been driven by the passion for art and I always made my livelihood in this field. I like to bring together in my creations photography, digital art and hand paintings. I draw inspiration from the colors and forms of the natural world and also from my innermost space, where I believe the soul lives. Design is for me a kind of meditation, a way to go back to the center of my Self, an exercise of focus, concentration, brings me peace , grace, it is my daily prayer. The creative force inside of us may gain expression and be materialized by the design, that is real magic!
My dream now is to create a new business of surface pattern design, especially textile, and Pattern Observer has been a wonderful Master to realize my aim.
The UGTR course guided me in how to get more professional surface pattern layouts and I am discovering new business opportunities with the repeats methods. The course is resourceful and the team is helpful and supportive. Pattern Observer is a wonderful site to be connected with, where we can find plenty of information, inspiration, motivation and most of all it is a learning place to find a very professional guidance, it provides a precise training method to pursue a career or building a business in textile design. I am so happy that I found Pattern Observer and that I became a part of the membership community, which includes a forum and gallery for sharing my artwork and I am planning to take all the e-courses offered."
Thanks for sharing, Marta and Malu! You can learn more about the next UGTR workshop here.