For our final alumni feature before the start of our next UGTR Workshop, we are excited to share the work of Maria José Bautista V (who designs under the name MaJo BV) and Maria José Garcia. These two designers really made the most of their time in the workshop and created enough designs in repeat to come away from the course with full collections!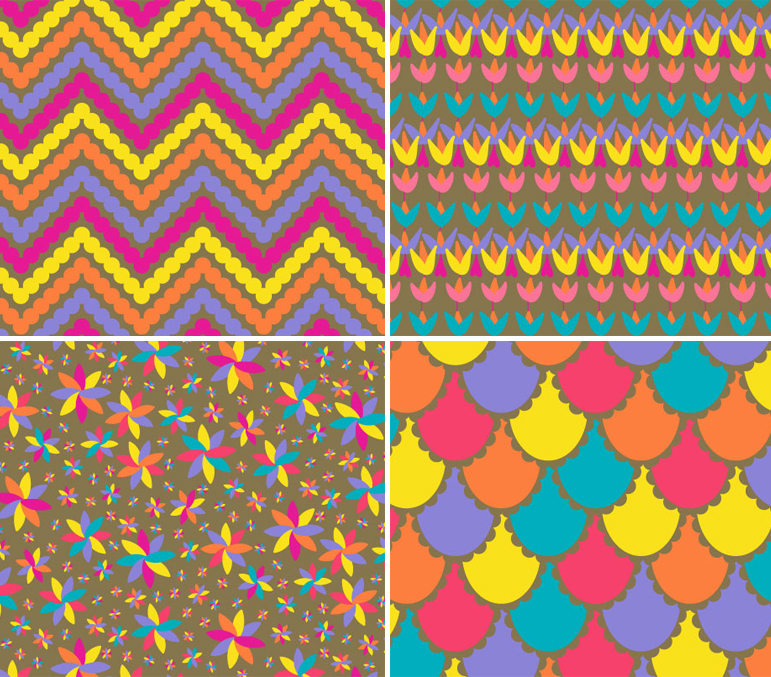 Featured Designer: MaJo BV
MaJo's inspiration behind these fun and colorful designs was the "Indian Holi festivity. During Holi, the festival of colors, thousands of people in India go out dressed in white and throw at each other bright coloured pigments to celebrate 'spring's abundant colors' and salute winter. When I see pictures of this event, my desire to visit India increases… I would love to live first hand the joy of the Holi parties."
MaJo was already an experienced designer before taking the Ultimate Guide to Repeats Workshop, but developed new knowledge and skills throughout the workshop. "When I took the course, I was already capable of creating technical repeats, but UGTR really helped me develop an eye to spot the mistakes or opportunities to improve a design. I'm no expert yet, but now I can easily spot what it is that's not making me love the repeat most of the time."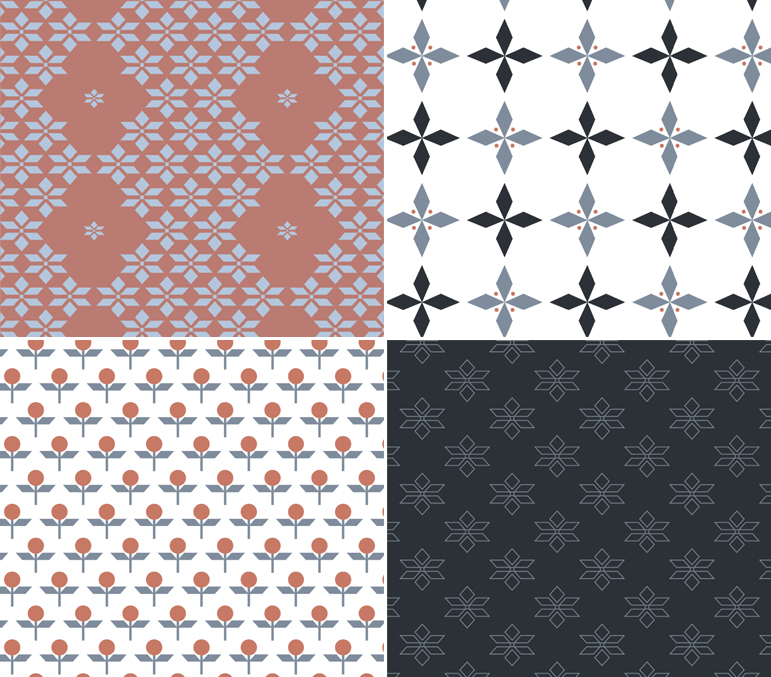 Featured Designer: Maria José Garcia
Maria José has "always been inspired by folk patterns coming from any culture, specially American and west European. I love shapes that when put together can form interesting geometries.
As an interior designer I was always drawn to textiles and patterns but I lacked the knowledge of repeats and digital techniques such as Illustrator. I was lucky to come across this site and the way it's taught makes it easy to follow the tutorials.
The feedback that we get from the forum has been very important for me because I learn from more experienced designers and get so much help from them.
The biggest take away was learning how the repeats are done, and because of the pattern tool in Illustrator I get the idea of spacing, half drops etc. I'm aware that's a long road, but with creativity  and inspiration the result can be achieved with success.
When I started to see the results of the repeats I felt really fulfilled and eager to start new designs.
"
Read all about The Ultimate Guide to Repeats here. -Chelsea