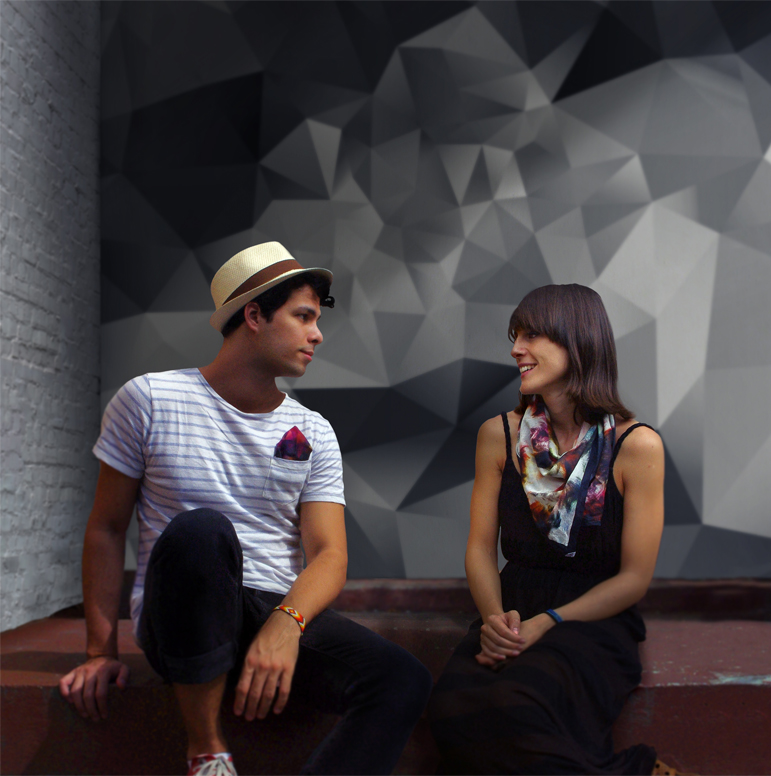 02Gatos is a cutting-edge "pattern design atelier" which specializes in "luxury and high-end patterns for fashion and decoration." The team is made up of art director Daniel Bo and concept director Flo Monti, who are always on the move, spending time between Barcelona, Rio, Paris, Berlin, and New York. Flo has been kind enough to answer some of our questions about their design process and the plans that lie ahead for their studio.
Tell us about your design background–how did you and Daniel become interested in textile design?
Well, Daniel studied graphic design but all his work was based in illustration and his sketchbooks. He got hired by Osklen as a pattern designer and it was his first real design job. He kinda fell in love with pattern design and went to work as team manager for José Castro in Barcelona where he met me. I was in charge of PR. But I was specialized in trend research and coolhunting.
He also tries to keep a parallel career as a fine artist with exhibitions wherever we are living. It helps him to relax from the fashion world, risk some mistakes and always come back for the new collection with some new technique, technology or fresh ideas.
Can you tell us a bit about your design process? Your preferred media, favorite design tools, etc? Do you have a favorite print type to create and if so why that print?
Our research is usually based outside the fashion world. We feel that's the best way to bring something new and interesting. We are also always on the lookout for some new technology (or making our own). We don't try to fit the patterns in the categories, each idea kinda has its own voice and rhythm and we try to find the best way to represent it.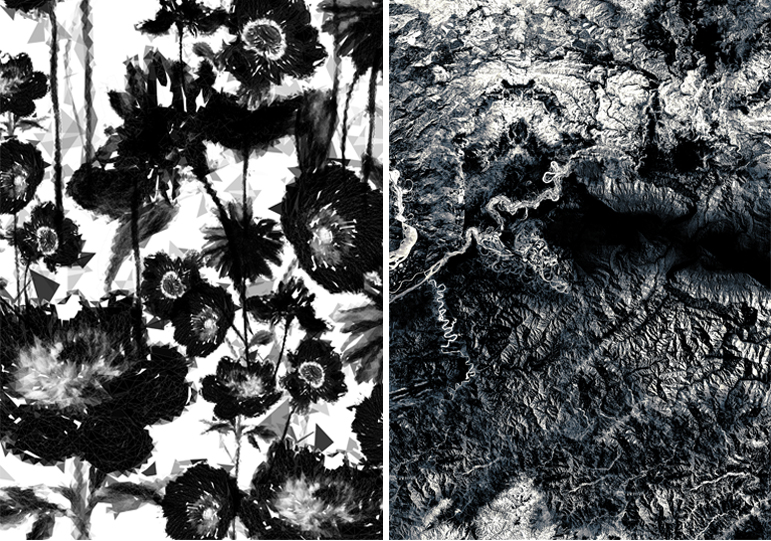 What role do trends play in your design process? Do you subscribe to trend or color forecasting services and if so, how does this affect the way you design?
We make our own research, and some clients sometimes buy it to add to theirs. We look a lot at art, design, music, technology. We don't look too much at fashion design, like this we bring something new to the process. That way we always have something that stands out and will end up being a trend next year.
How would you describe the 02Gatos style? What makes your studio stand out?
We create art for fashion and design. That's always our goal. The style comes from Daniel's way of making everything so personal and unique. There is no end to how far we'll go to create something new. We already developed plugins, codes, poetry, brushes, made our own ink and many other crazy ideas. Nowadays the only thing you can't copy is authenticity.
We also go a lot on the road, living sometimes one or two years in a place trying to learn what makes it special. In Barcelona we learned how to convey an idea really fast and make it work. In Berlin we learned a lot about our process and how to make it pleasurable and efficient. In Rio we learned about colors and composition and in Paris we learned how to polish all this information in a beautiful gem full of content and spark.
Now we are in NY learning about marketing and to think big. Set up a goal and a dream and go for it. We are also launching our own line of scarves and bags with our take on products.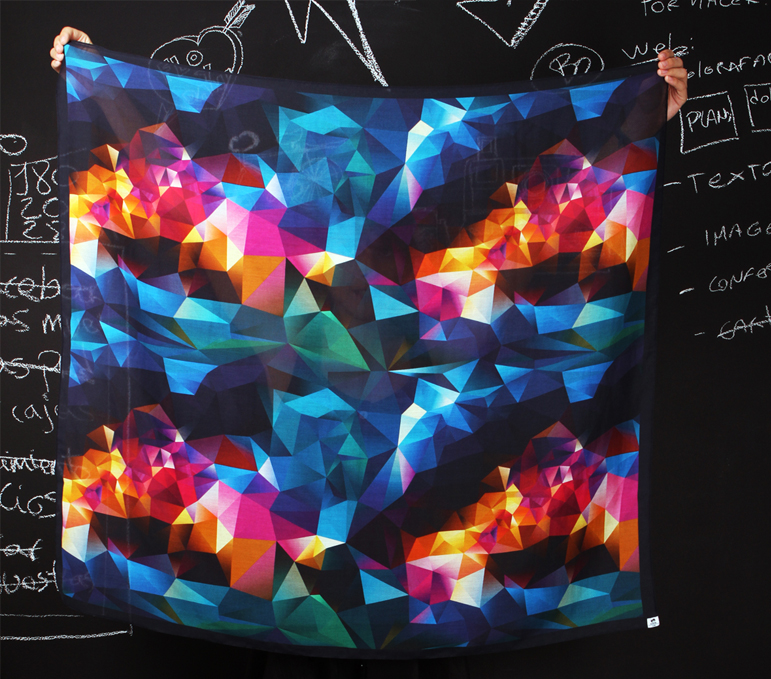 What is the atmosphere/energy like in your studio? Do you listen to music while working and if so what's usually playing?
We work fully focused in what we are doing, we try to look inside ourselves to find something unique so we end up always having the headphones on listening to music or watching documentaries, lectures on TED, even movies that make us feel that special emotion to bring it into to the work.
When it's time to wrap it up it is the extreme opposite: We open up a beer, talk a lot, go out for a coffee, we compensate by being extra social outside. Festivals, whatever takes us out is good. It's cool because you see things from a different perspective. Everything seems special.
Musicwise I can say Daniel is more to the Cat Power, Radiohead and Jorge Drexler side. I am more about the fun. So The Temper Trap, The Wombats, Marlango, Manel, Bomba Estereo even Rafaella Carra.
What are your goals for the future of your business? What would you like to be working on a year from now or five years from now?
Right now we are doing a lot of work by briefing, our collections are getting smaller and more of a showcase of techniques we are interested in. We are also being asked to do creative consulting, including branding and inspiration. A lot on how to bring the creative spark to the collection.
We are drawing attention in the furniture and space design. We just designed a whole restaurant in Rio de Janeiro called Crustô. We designed the whole thing, from the menus and the logo to the walls, lamps and furniture.
Also we have a new scarves collection now that is going pretty well and some very cool bags are on the way for January.
It looks like the next five years will be really busy for us. We are very workaholic and we put a lot of heart in what we do so when we have some free time we spend it thinking on what would be cool to do next.