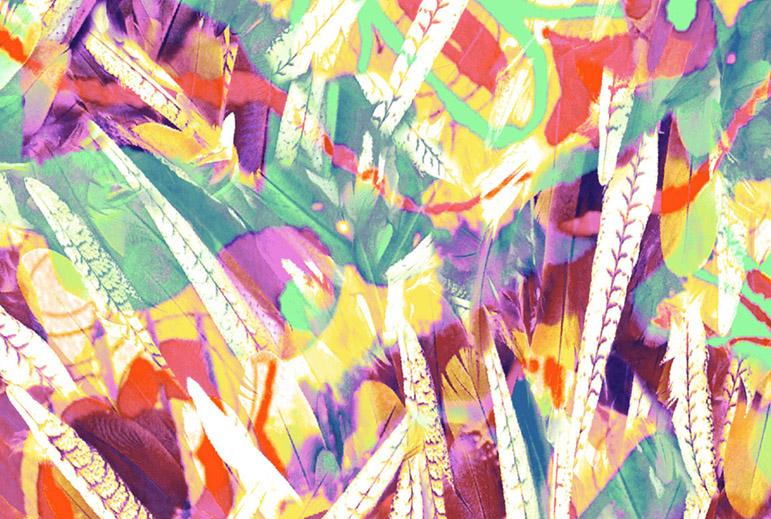 *Gabriela Fuente for Carlos Miele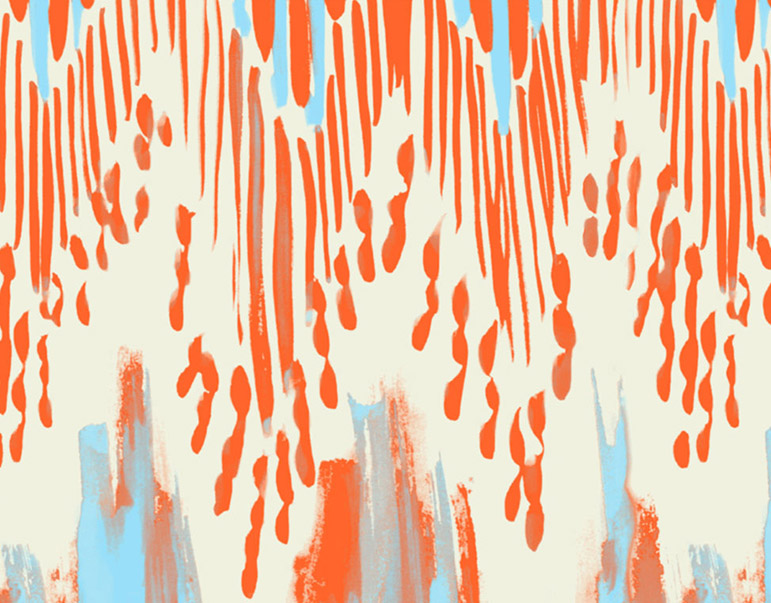 *Gabriela Fuente for Carlos Miele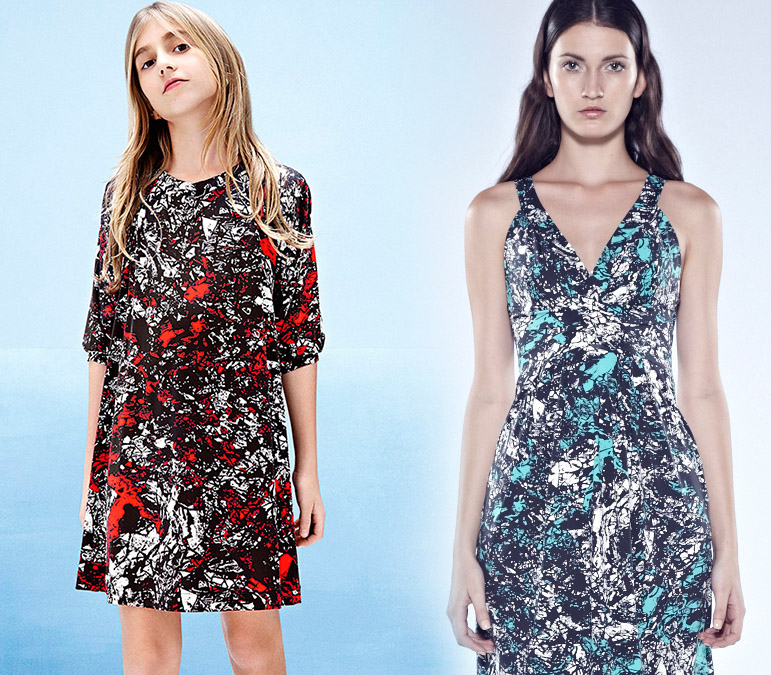 *Gabriela Fuente for Fit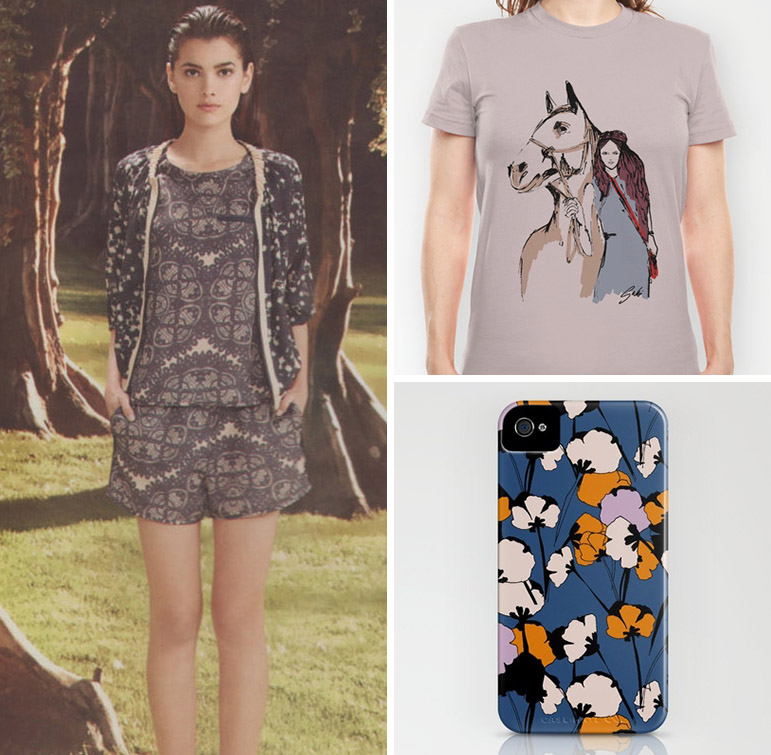 *(Left) Gabriela Fuente for Maria Garcia, (Right) Gabriela Fuente with Society6
A few weeks ago I wrote about working without one artistic style and how it can actually be a perk if you work for clients. Gabriela Fuente, today's featured designer, is the perfect example of this lesson. I was absolutely blown away by the quality and breadth of her work. Being able to cater your style to a list of clients which includes Carlos Miele, Huis Clos, Maria Garcia, Spezzato and Werner, is not an easy thing to do and Gabriela seems to do it with ease. Here is her story:
"I studied fashion design at Faculdade Santa Marcelina, a well known Fashion College in Brazil. My first job after college was as a product developer for adidas apparel. At the time it was my dream job and dream company, unfortunately I realized I did not really like designing or developing clothes.
What I really wanted was to create textile prints. I decided to go to London to take a few courses, to get a better understanding of the print creation process. I did some short courses at Central Saint Martins and during a course on digital print, I learned a few techniques and tools that were very useful.  While there, I freelanced and interned at design studios in London and Copenhagen, which helped me develop better ways to work with patterns and designs in Photoshop.
Now I´m back in Brazil and I work as a freelancer for a print studio in Copenhagen call Fusion CPH. I also have my own studio where I create and sell my work to some of the big names in Brazilian fashion."
To see more of Gabriela's work please visit her website or Society6 store.