Is your artistic style varied? Feel like a design chameleon? You're not alone.
Many designers assume that they need to find "their look," or one signature artistic style which becomes synonymous with their name and brand. If you find that look, your calling, your raison d'être, then you can build a lifestyle brand similar to Orla Kiely by licensing your patterns and possibly manufacturing your own product line.
On the other hand, what if you never find this solitary artistic style or if you get bored creating in one artistic style? Well, breathe a sigh of relief. You can still develop a financially successful design business as a design chameleon, creating patterns with different looks depending on the client, the trend or simply your mood. Hundreds of designers have done so, and you can do the same.
Know the limits of your artistic style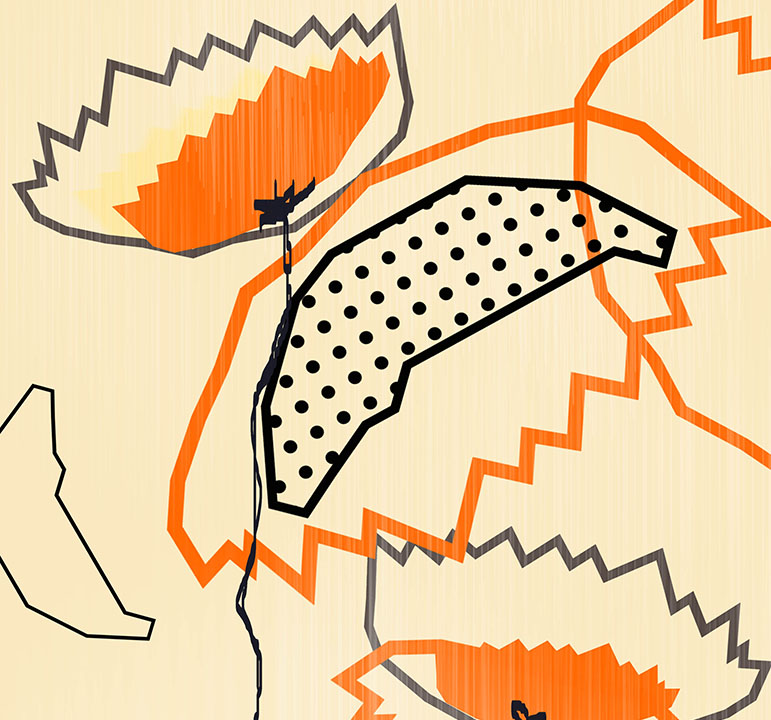 The key to finding success is to know your limits. I can create patterns for a variety of customers, price points, industries and regions. I love to draw vintage-inspired detailed florals and then jump to textual patterns the following day. However, there are certain styles that I have never been able to master, such as cute animals and typography. When clients approach me with projects such as these, I pass the work along to other freelance designers. I know my limits.
Try something new
When I walk students through The Sellable Sketch process, I recommend a similar technique. Start with one style for your first collection and see how it feels. If you loved every minute of the process, then use that style until you get bored and the pattern sirens begin to call your name. If the style feels awkward or uncomfortable then put it on the "No, thank you" list and move on to a new technique or style.
Find YOUR focus
Being a self proclaimed design chameleon doesn't necessarily mean that you should allow yourself to run wild, you may just want to focus your business in other ways, such as in the way you sell your patterns or the industries that you choose to target. Having a focus to your business will allow you to stay on track and will give potential customers some way of identifying you, "Oh, that is the designer who creates beautiful home decor patterns," or "that's the designer who rocks the childrenswear market."
When developing patterns in a variety of styles, the key is to have each style represented equally. For example, you should not have one watercolor collection next to 20 vector based collections. You want to give the impression that your collections are diverse, not scattered.
If you have one artistic style that you love, that is authentic to you, then run with it. If not, don't force yourself into a design box. Instead, find your own way to focus and define your business.
Enjoy the process, Michelle