In case you didn't know, this weekend is the Fall International Quilt Market in Houston, Texas. Twice a year, fabric manufacturers who sell within the quilt and craft marketplace gather to present their latest collections to retailers from across the globe. I am unable to attend, so I was beyond thrilled that Jane Lewis from P&B Textiles sent over a few of their collections which will be premiering at market.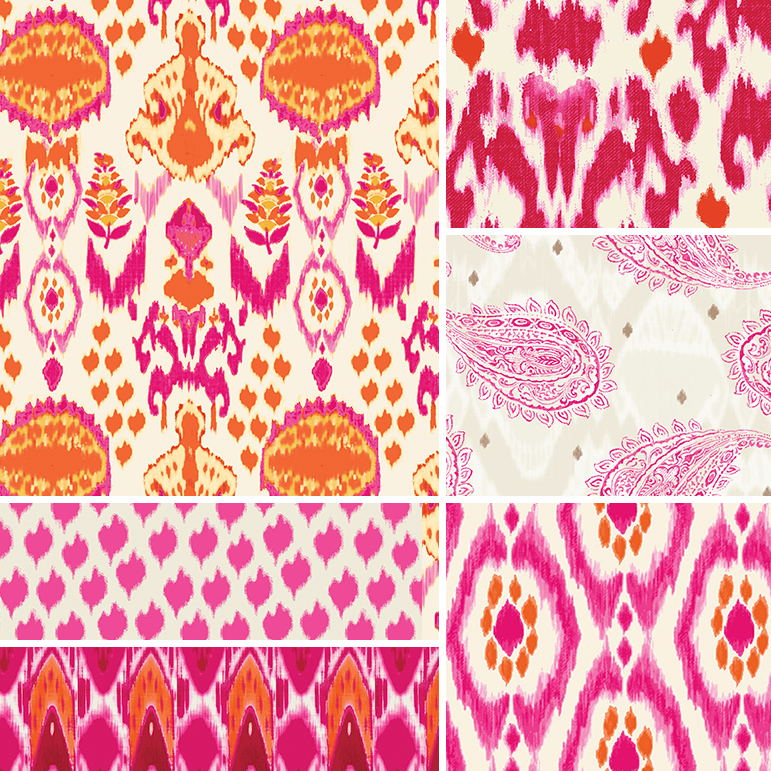 One of my favorites is "Spice Trade," an ikat inspired collection which you can see above. The collection consists of seven different patterns, which come in two luscious color palettes. It is so exciting to see ikat in the quilting world and they did a fabulous job of adapting this traditional look for the quilt and craft market. I love it!! For you home sewers out there, "Spice Trade" ships in February.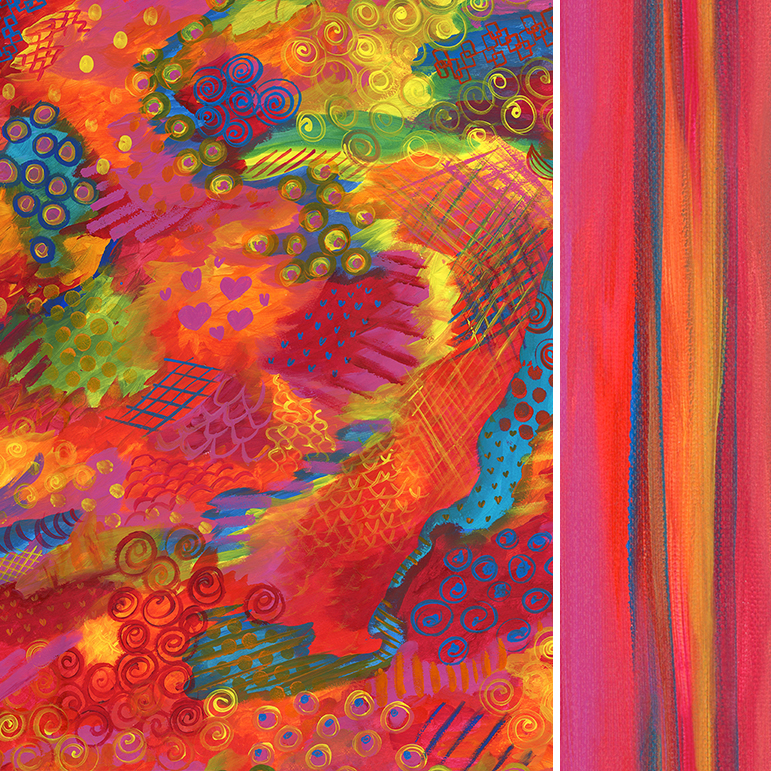 Those of us in the apparel world have been taking advantage of digital printing for years, but it is relatively new to the quilt and craft market and is opening up a world of opportunities. P&B has been a leader in its use and it is so exciting to see the result that this technology is having on the market.
This weekend they are releasing, "Flying Sweetly," their second digital collection to hit the market. This collection is a color and textural wonderland, featuring the artwork of Kim Gann, who is new to P&B. "The digital printing allows the multiple layers and myriad colors to show themselves to their best and brightest advantage, which traditional printing cannot do.  This collection ships next June."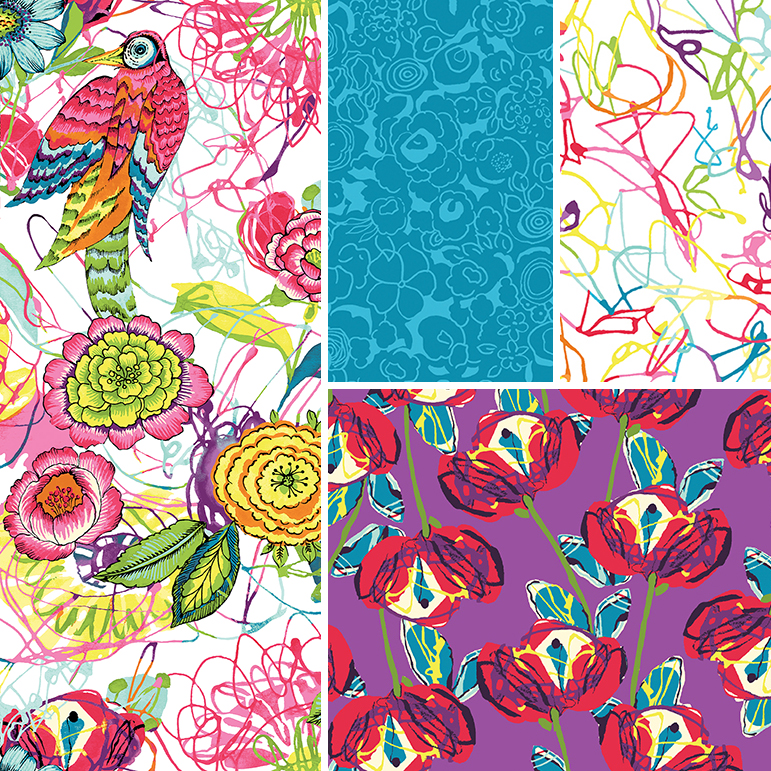 Last, but not least, I had to share "VeraCruz," a vibrant and exciting collection which features seven patterns in two bold color palettes. I love the use of color and movement in this collection and can't wait to see it sewn into products such as a quilt or apron. "VeraCruz" ships in January.
These are a small faction of the hundreds of patterns that P&B is presenting this weekend, so to see more please stop by their booth and say hello! I want to wish the best to all the manufacturers and designers who will be at market this weekend, I wish I could be there!
– Michelle
How would it feel to stop guessing your way through the repeat process? How would it feel to have a system to developing patterns and repeats that you can refer back to when you are feeling overwhelmed or lost? Your design process would feel EMPOWERED and you would have the CONFIDENCE to get your work out into the world. To empower your design process join us for the last UGTR Workshop, which starts Monday, October 28th. Learn more here.