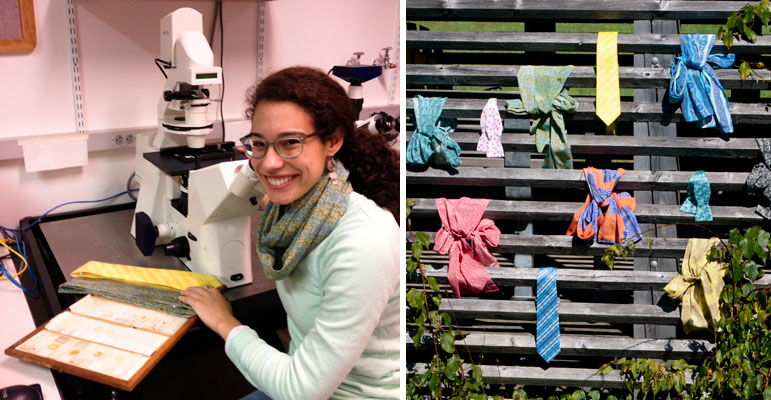 Cerebella Design is a new Vermont-based company that promotes science education through art in an approachable, stylish, and sustainable way. The company was founded by Ariele Faber and has just launched a new product line of biology-inspired bow ties, neckties, and scarves. Ariele was kind enough to share more about her process and this fascinating marriage of art and science.
Tell us a bit about your background in design and science. What made you decide to start this business merging the disciplines?
I have always been passionate about the intersection of science, design, and education. From a young age, I was fascinated by how people learn and remember information. I have ten years of experience working with children on the autism spectrum in educational and healthcare settings, which has greatly influenced my interest in combining disciplines and developing strategies to think "outside the box". I am particularly interested in how people who are diagnosed with learning or developmental disabilities may reach their utmost potential through more innovative teaching strategies and accessible design. As a visual learner with an insatiable curiosity in how things work, I take note of all the creative ways in which seemingly complex information, particularly in the sciences, is more approachable when presented through an artistic lens.
At Middlebury College, I majored in Neuroscience and Architectural Studies. It was there that I took a Cell & Genetics biology course my sophomore year and was introduced to photomicroscopy, a method of capturing photographs through the microscope. This class got me thinking about how microscopic images were one way of communicating information to scientists and non-scientists alike when the images were taken out of their typical research context. I started to outline ways in which these images could be made into patterns and applied to various surfaces, making biology more visible and exciting to people who would be more inclined to shy away from a lab setting.
I kept this idea in the back of my mind for a couple of years until 2012 when I took a summer course in digital surface design at Rhode Island School of Design within the Textiles Summer Institute. Since then, I have focused on developing Cerebella Design into a surface design company that promotes science education through art.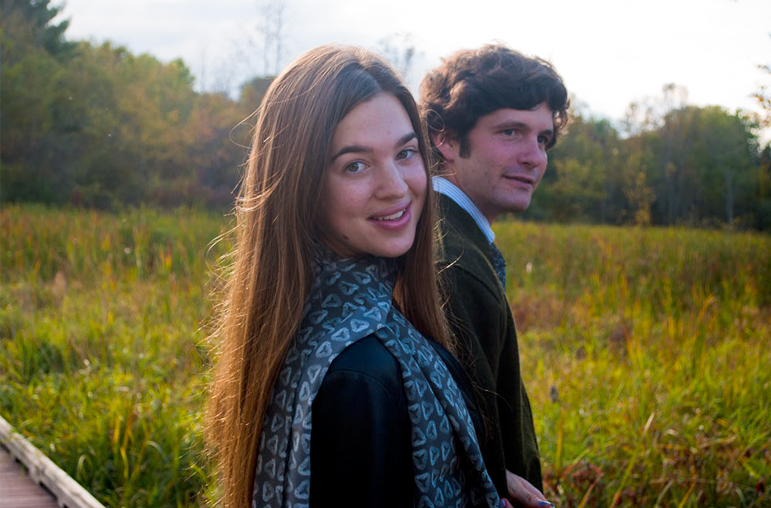 Pollen Tetrads
Can you tell us a bit about your design process? Are there certain specimens that you find particularly inspiring?
Part of my design process is driven by finding specimens that I think people will want to learn more about; the other part is evaluating the aesthetic appeal of certain patterns and determining which surfaces they would be best applied to.
I am most inspired when I see something new or unexpectedly beautiful on a slide I come into contact with frequently. I experienced this when developing the pollen pattern. I now imagine pollen sections whenever I think of allergy season or see flowers!
What are the challenges of translating a microscopic image to a textile design?
I put a lot of value on how a pattern looks and what it is showing. One of the hardest parts of this process is balancing scientific accuracy with artistic license. These patterns are biology-inspired– they show carefully curated parts of a specimen, and are color adjusted and edited– they are not all as straight forward as a single photograph in repeat.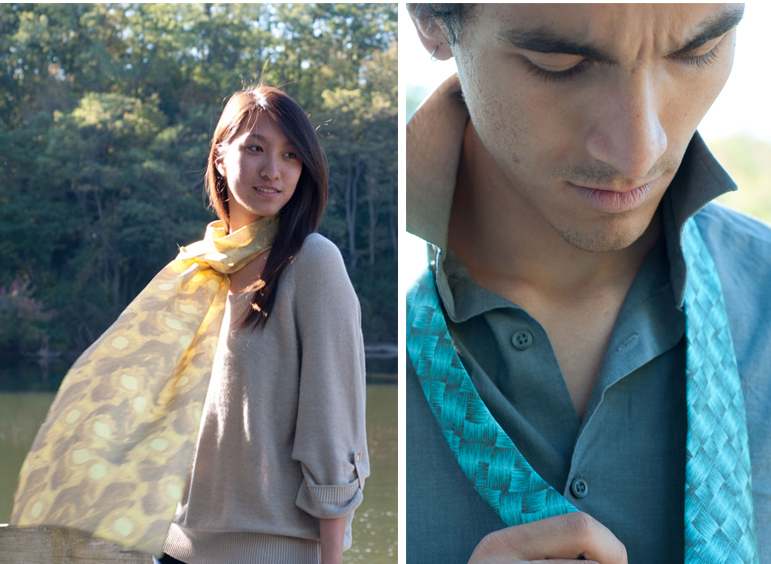 Trachea (left), Whale Skin (right)
Could you describe a typical day in the Cerebella studio? What do you enjoy most about your job?
Before the company's launch, there was a large focus on imaging and developing patterns, which required work be done both in a lab and in a business workspace. Currently, we are based out of the coworking space of the Vermont Center for Emerging Technologies (VCET), a globally recognized business incubator with offices in Middlebury and Burlington. Since launching our official website and store on September 30th, daily tasks have been more focused on marketing, supply chain management, filling customer orders, and outreach that will allow us to expand in the realms of collaborative design projects, retail, and educational programming.
The most exciting part of this job is being able to imagine how Cerebella Design can influence the way people think about combining their own interests across disciplines, and have an impact on how art and design are incorporated into STEM education. It is also an absolutely amazing experience to have the opportunity to work with so many talented people, and I look forward to expanding the team!
Do you have any advice for aspiring designers hoping to build successful businesses of their own?
The "entrepreneurial spirit" is in the air these days, which can be both exciting and stressful. Dream big but take the time to discern a good idea from a great one, and develop the idea(s) that you are most passionate about. Think through the logistics of how your business would function and seek out mentors that will be "cheerleaders" (people who give you positive feedback and motivation) and "challengers" (people who will speak candidly about potential pitfalls, finances, and other tough stuff). Most importantly: know your limits and push them within reason. It is easy to pull all-nighters on a project you are passionate about, but a business is made up of many long-term projects. Make a point of getting into a good rhythm of sleep, food, work, exercise, and socializing so that you can make it the distance!