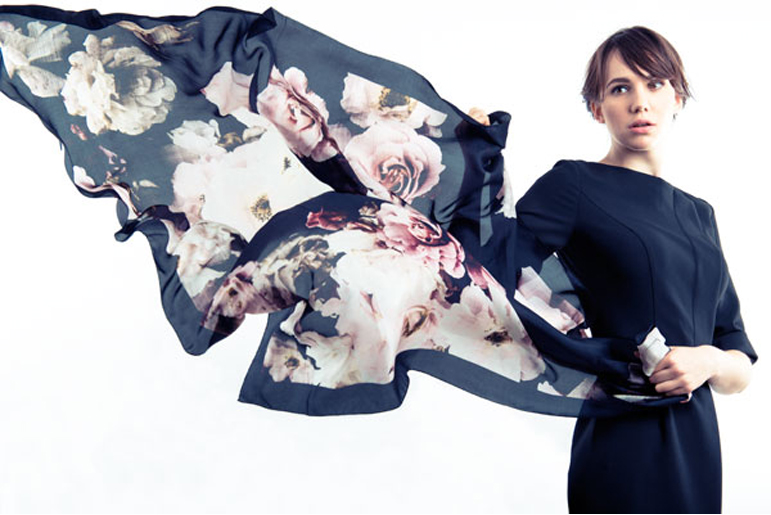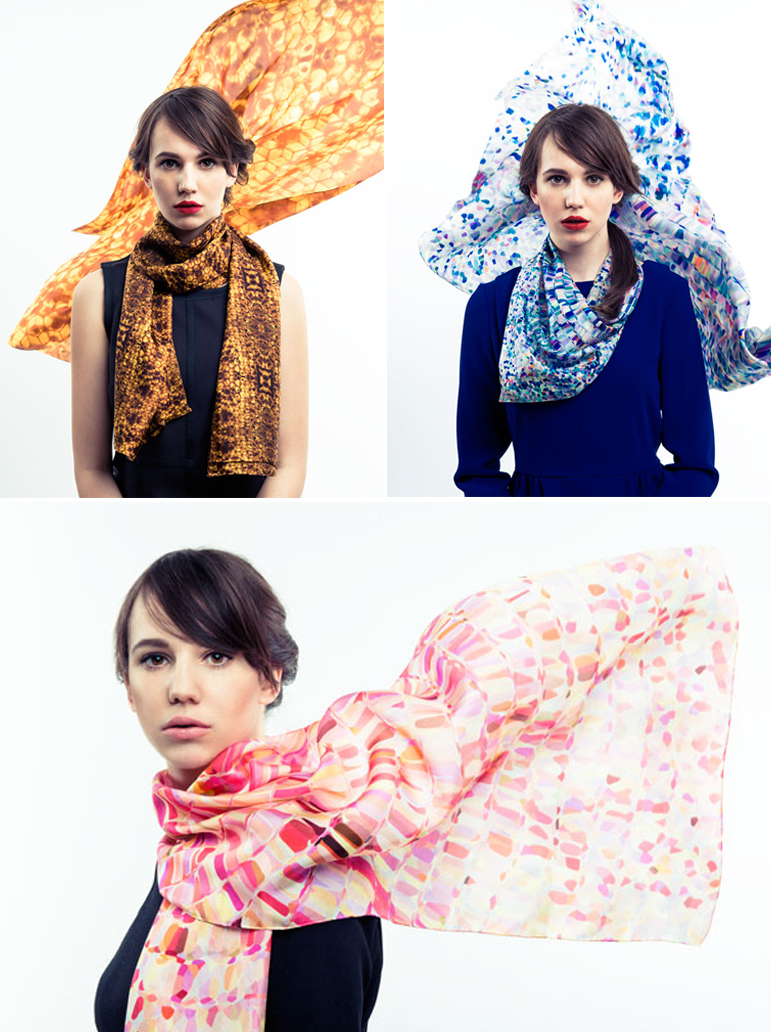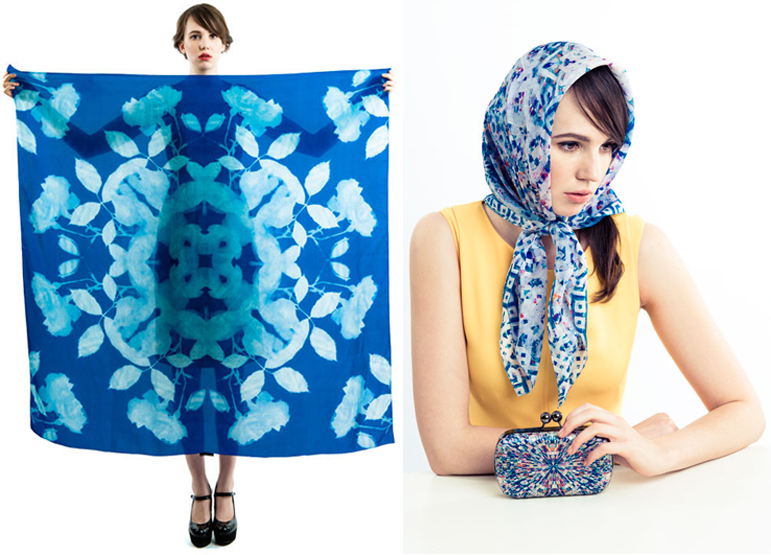 These breathtaking scarf and clutch creations are the work of Sellable Sketch alum Kathryn Pledger, and her friend and textile artist Kathy Schicker, the dynamic duo forming KathKath Studio. Upon opening Kathryn's submission, I literally gasped out loud at the beauty of these kaleidoscopic colors and textures, the full collection of which can be seen here.
"KathKath studio designs and produces unusual and trendsetting designs for interiors and products. The studio's main areas of expertise are surface pattern design for digitally printed products and handprinted textiles using flocks, foils and colour changing inks. They design for industry and produce short product runs for bespoke projects and exhibitions.
KathKath brings together 15 years experience in the textiles and graphic industry. Kathy and Kathryn have worked and exhibited around the world and after bonding over a love of surface, pattern, colour and design, have pooled their respective talents to create the studio.
KathKath Studio will be debuting Escape, our new collection of beautiful luxury silk scarves, bags and accessories at Selvedge Winter Fair on 29th– 30th November. The Escape collection is inspired by our travel and international links and aims to bring you beautiful accessories to help you travel in ultimate style.
The collection is manufactured and hand finished exclusively in the UK, using the best fabrics and printers, and brings together many months of designing, prototyping and product development."
KathKath Studio has great things in store for the new year–they will be releasing a wallpaper with Graham & Brown called  "New Wave" and will be partnering with Keka Case for various device covers. Learn more about the studio at www.kath-kath.com.
-Chelsea