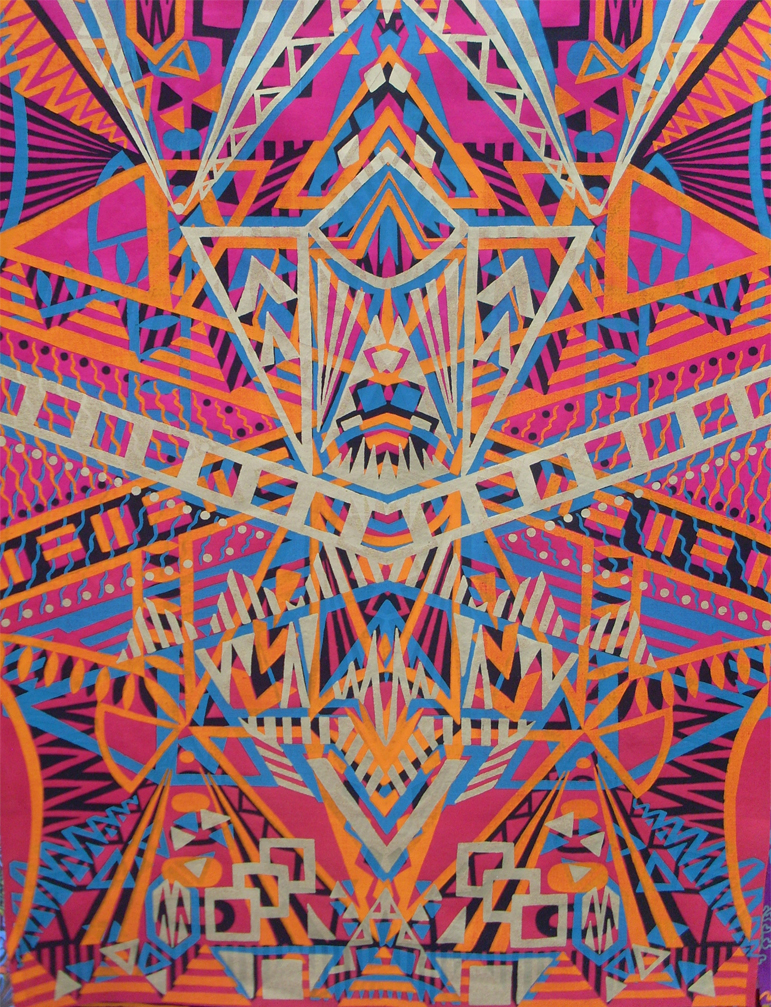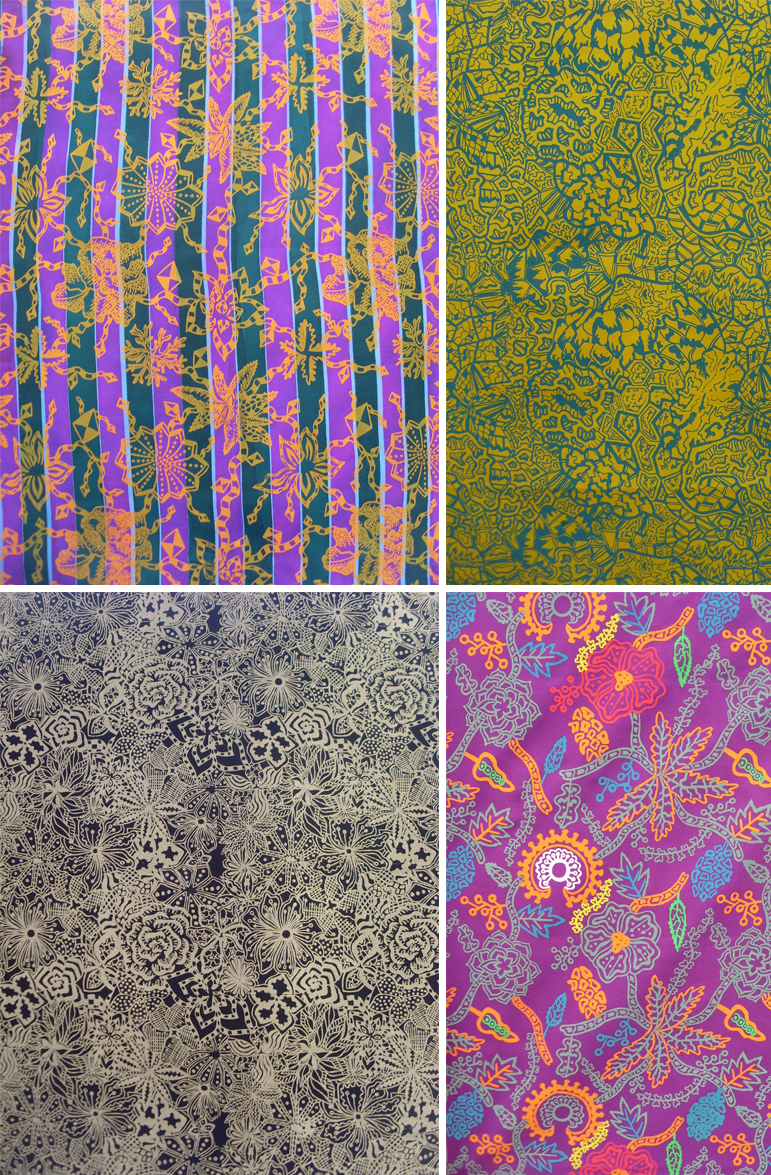 Phillippa Copping is a UK-based textile designer and the creator of these outstanding prints, part of her "Global Collective" fashion print work. I found her vibrant use of color, layering of shapes, and intricate hand-drawn details to be so energizing and inspiring!
"Drawing on my love of culture and travel, my prints are an exciting and eclectic mix of global culture and nature. I am inspired by a whole host of wonderful things found within the natural environment, which are vivid in their colouring and have unique markings and textures, such as insects and exotic florals. There is also a strong grain of tradition running through my design work.
I currently hold a design and marketing job at a London based fashion print studio.
Prior to this, I exhibited my collections at Printsource, New York, Premiere Vision, Paris and New Designers, London. Whilst exhibiting in NY, I sold one of my fashion prints to the American retailer, Bealls of Florida and as a direct result of this exhibition my work was featured on trend website WGSN. I also completed a post-graduate internship with New York designer Milly, where I got to assist at New York Fashion Week and Vogue's Fashion Night Out.
In addition, I am interested in social media and like to use my design blog and twitter account to promote the work of those within the industry who I like and to show what is inspiring me."
You can see more of Phillippa's work at her online portfolio. -Chelsea