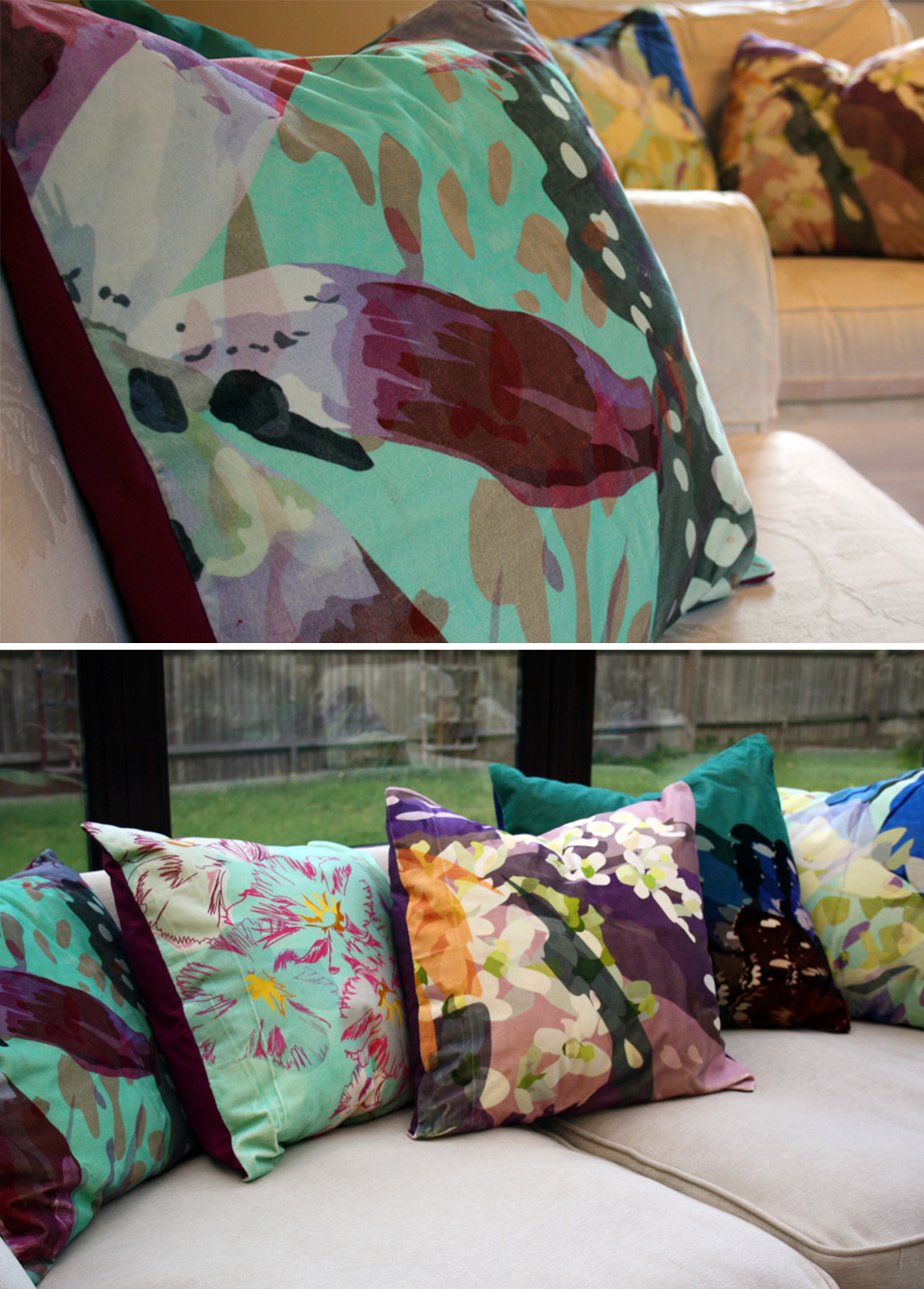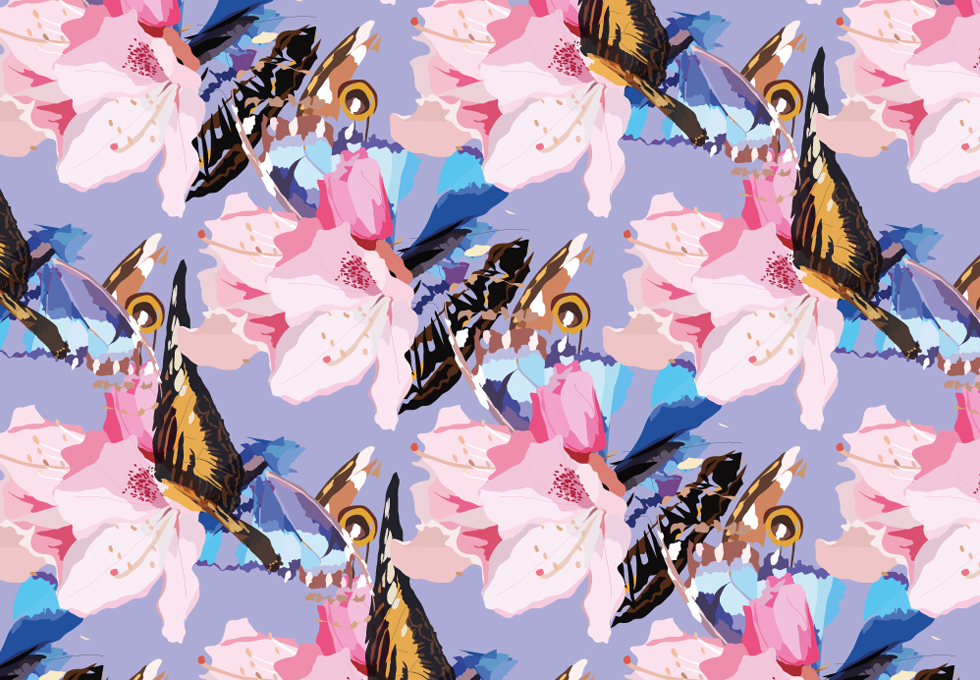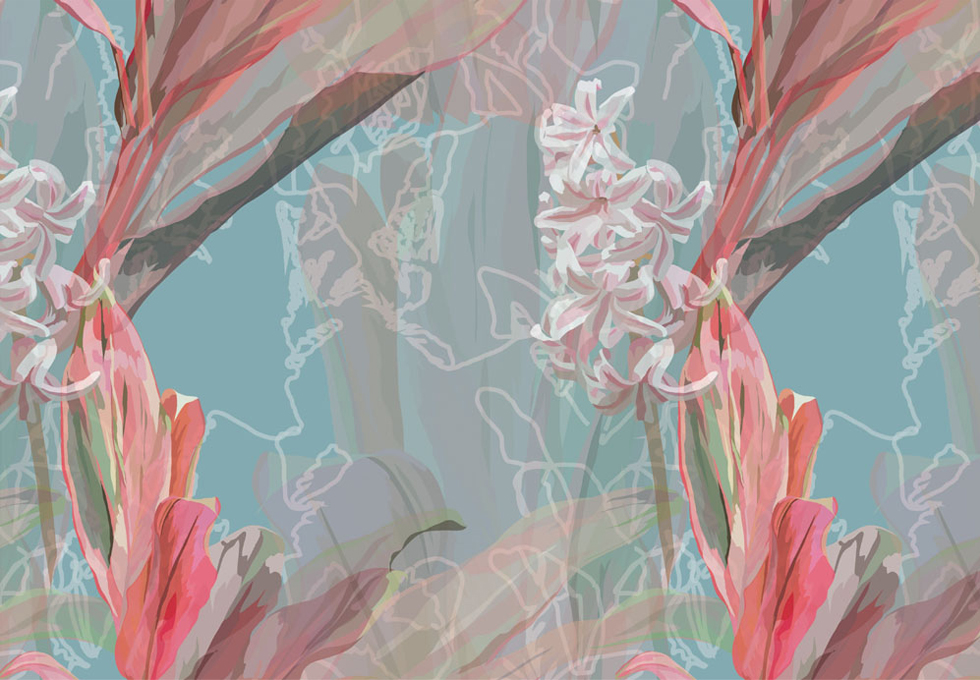 Jennifer Munden is a 23 year old independent pattern designer who works under the name Jennifer Lee Designs. The images seen above are from her butterfly and flowers collection, "a mixture of realistic and broken motifs." She studied an art foundation at Chelsea College of Art and Design, and then went to get her degree in Textile Design at Leeds University. She is now based in Kent, England.
"I've had numerous placements within fashion and interiors ranging from Harrods and Sanderson to print based companies such as Bay & Brown and Mirjam Rouden. From my experiences in both industries I've realised that my dream job would be to design for interiors and have my work all over people's houses.
At University I learned the skills I needed to translate drawings into digital designs which were really useful. From this I learnt what my style was. I love using large scale print and a bold use of colour. For me, small motifs and nude pastel colours aren't enough of a statement. These characteristics can still look beautiful but for my own work I want the opposite. Having a large and bold repeat is what somebody is going to remember.
I am currently working as a freelance designer for a print company in Philadelphia, USA which is great as I get to learn about commercial design. Yet having my own designs to work on as well gives me something that I can fully express my ideas onto. My own business allows me to experiment at my own pace, which is what I'm beginning to focus on promoting to see how people like them."
You can see more of Jennifer's bold, beautiful work on her website, follow her Facebook page, or see what inspires her on Pinterest. -Chelsea