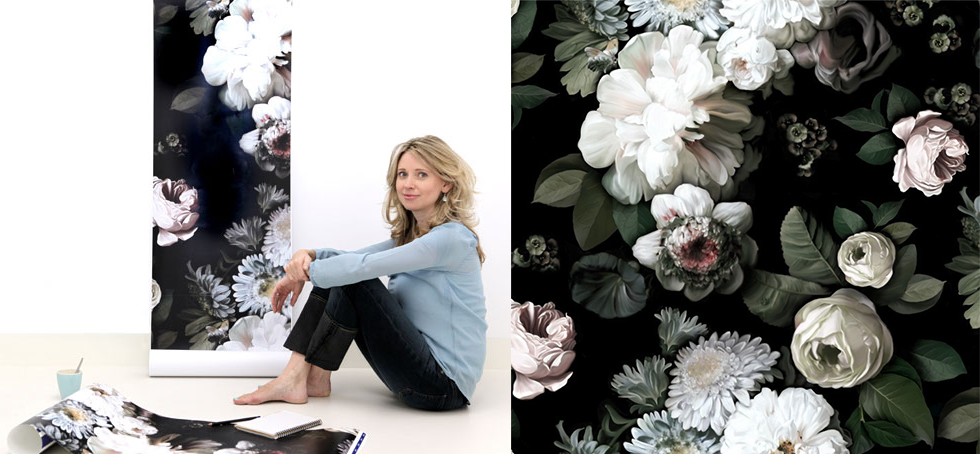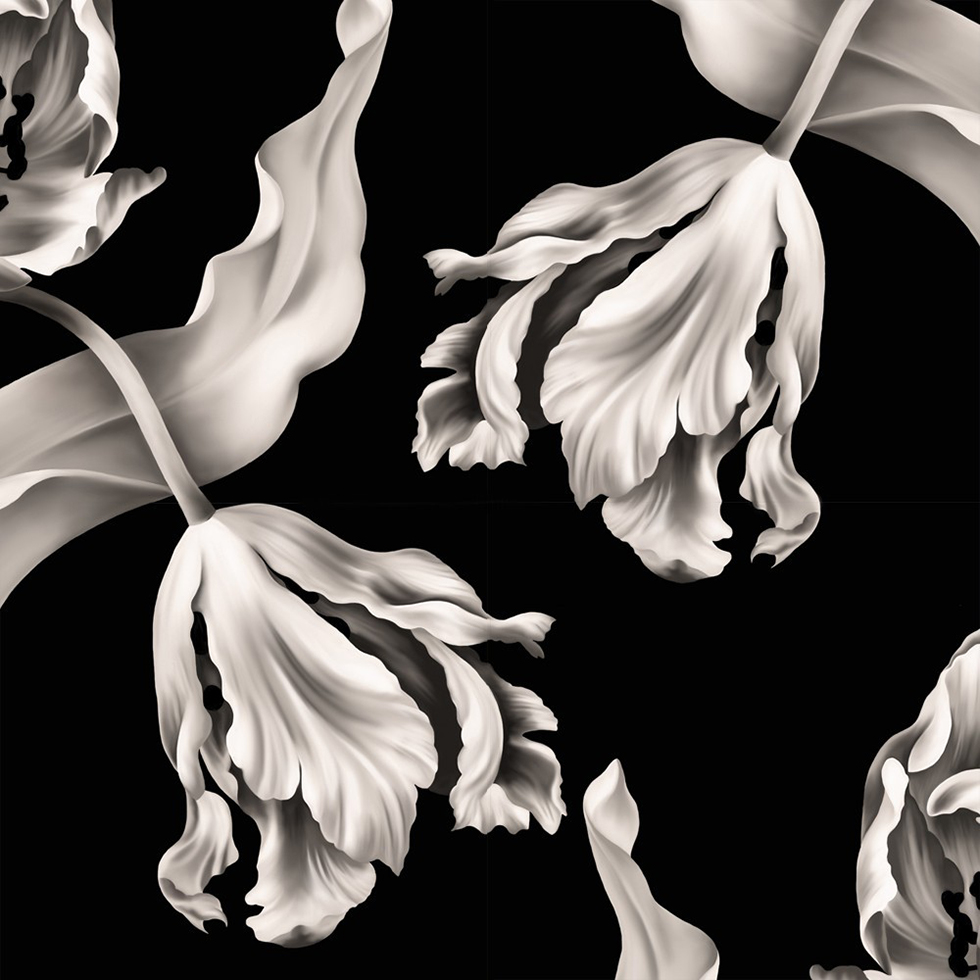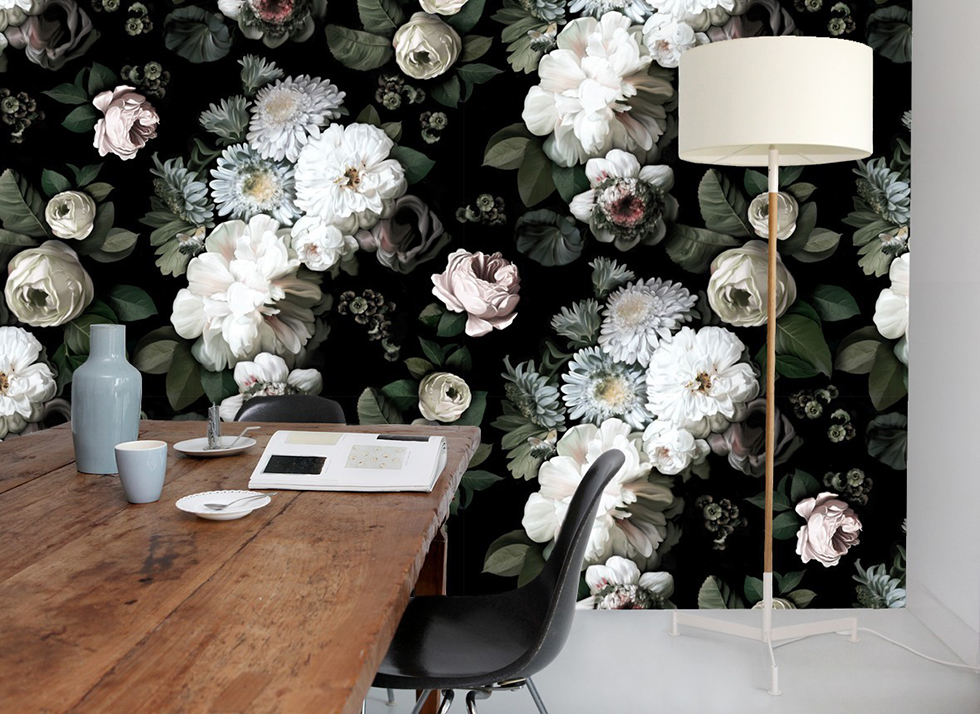 I am so pleased to introduce you to this week's featured designer, Ellie Cashman.
Ellie has been creating original surface designs for home, stationery and lifestyle products since 2010. Since then, she has received a number of industry awards and has appeared in several trade publications. In May of 2013, an image of Ellie's 'Dark Floral' wallpaper (seen above) went viral on Pinterest. Purchase inquiries streamed in from all over the world, prompting Ellie to launch her very own web shop with a signature collection of wallpapers available for purchase.
In the fall of 2013 Ellie launched her webshop with a limited collection of high-quality, designer wallpapers, which you see above. In the future, she will be adding more wallpaper designs, as well as new products, such as art prints, wrapping paper, pillows and fabric by the yard.
I had the honor of working with Ellie in several of our Pattern Observer workshops and it is inspiring to see her build a business which is so authentic to her style and personality.
For more information on Ellie's work and her amazing line of wallpapers, please visit: http://elliecashmandesign.com/