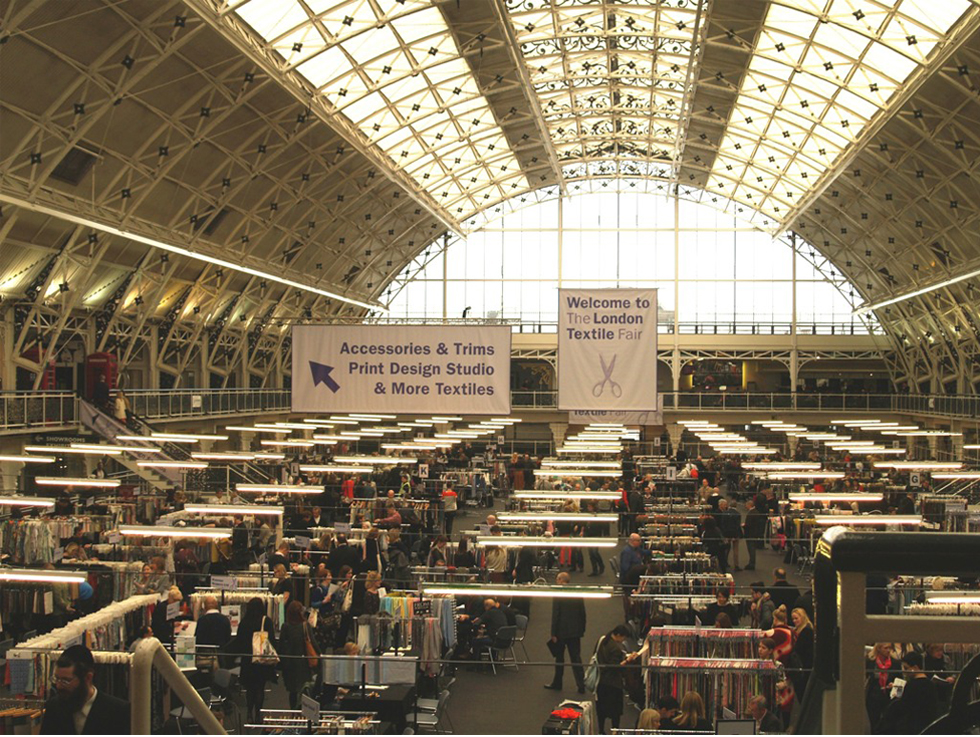 Kirsteen Benson designs as Enchanted Textile Design, creating drawing-led, contemporary textile design. She was an attendant at The London Textile Fair last week, which took place January 21st-22nd, and was kind enough to snap a few photos and write a bit about her experience there.
"I have to admit that it has been 10 years since I was in the Business Design Centre for "New Designers," fresh out of University, so it was with a little heart ache, for friends now overseas, that I arrived at the dramatic old building.


The London Textile Fair was in three parts: The main hall, for textile manufacturers and their UK agents, the accessories and trims hall and an upstairs gallery for print design studios.

I spent most of my first day being impressed with the riot of print design, incorporating blended, and unusual motifs, with classic English florals. There were also studios from New York, Germany and other parts of the world in attendance.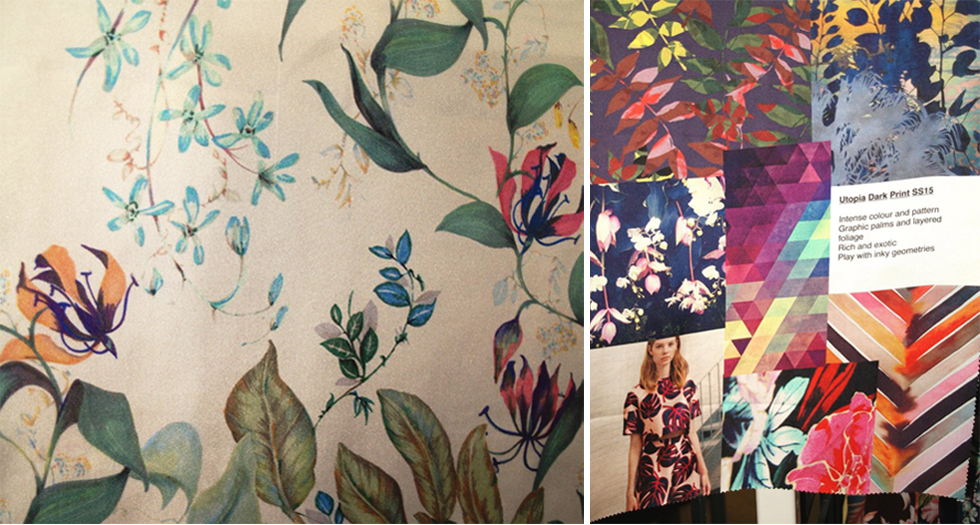 Amanda Vogado for Sungmin
On the second day I spent my time in the main hall, vying with countless buyers and fashion designers for the attention of manufacturers and their agents, and head designers. "Where do you buy your print design?" I asked as many as I could. "All in house, all from studios, or freelancers?" The answer, from almost 100% was: "Anywhere we fall in love with it!" I was pleased that the industry really is led by the artwork, and creativeness of its designers.
Being in Islington (London) has its own vibe too, contemporary art galleries, and genuine vintage clothing, compete for street space, with the local market, and coffee shops.
Over all I have a fat file of contacts, and a very good impression of the London Textile Fair."
Kirsteen Benson BA (Hons) attended Heriot Watt University where she studied Textile Design. At university she won two industrial competitions and as a result, was headhunted for her first job. She also distinguished herself by being one of only a few students in the country to have work exhibited in Glasgow's Lighthouse Design Centre. Learn more about Kirsteen at enchantedtextiledesign.com.