As designers, we often assume that our work will sell itself. We craft the perfect collection, put it out there for the world to see, and hope that a buyer sees the effort that we put into developing a texture, a motif, or a layout. Sometimes this happens, but generally speaking, I think we could all be more proactive by telling the story behind our work.
People love hearing stories and I have found that buyers and clients are generally interested in knowing the story behind a pattern and how it was developed. When you tell your collection story it allows the buyer to connect with your work in a more meaningful way. Your collection story doesn't need to be a long essay, a few sentences will do, but you want to tell the buyer what they are looking at and how this work came to be.
Here are a few ideas to get you started:
What inspired the pattern/ collection? Was it a recent trip, an observation or an experience?
Did you use an interesting artistic technique?
Is the pattern for sale or was it developed for a client?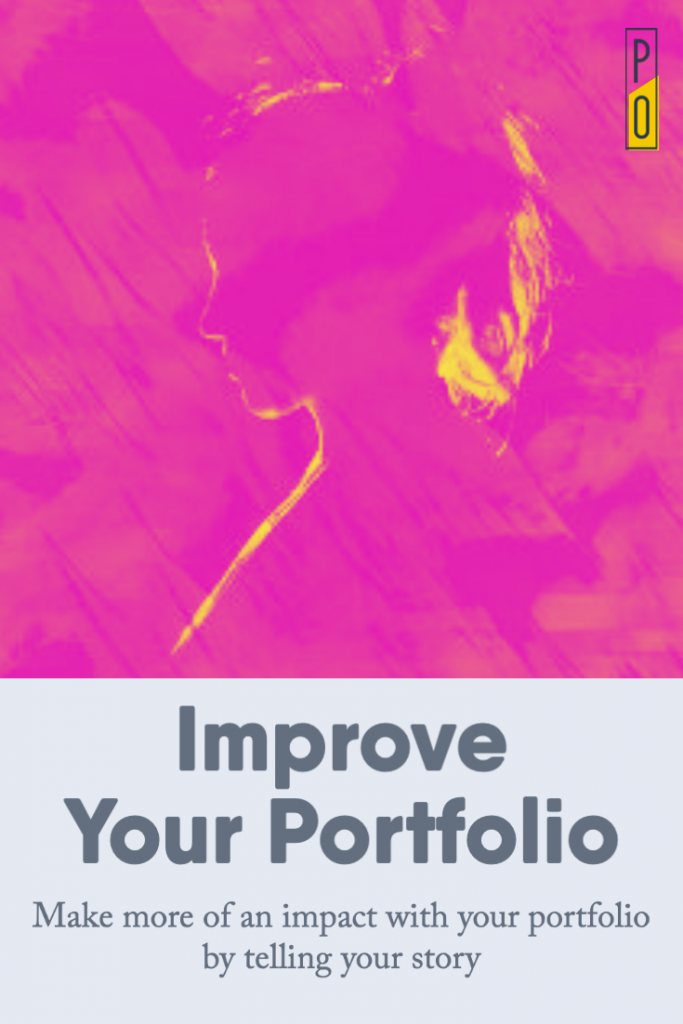 When developing your portfolio website imagine that you are walking the buyer through a physical portfolio in an interview. Would you sit there silently turning the pages of your portfolio? No, you would share the story behind the collection. You would engage the buyer and make the experience as interesting as possible. The same should be done through your online portfolio.
If you want to learn more tips for building a portfolio that sells your work then I encourage you to check out our Portfolio Development Guide available for just $19.99. In this guide, we walk you step-by-step through the process of creating a polished, professional website that you can use to market your skills and advance your career. Through step-by-step practical lessons, we'll walk you through the entire process, from identifying the goal of your portfolio website to editing your artwork and crafting your service pages.