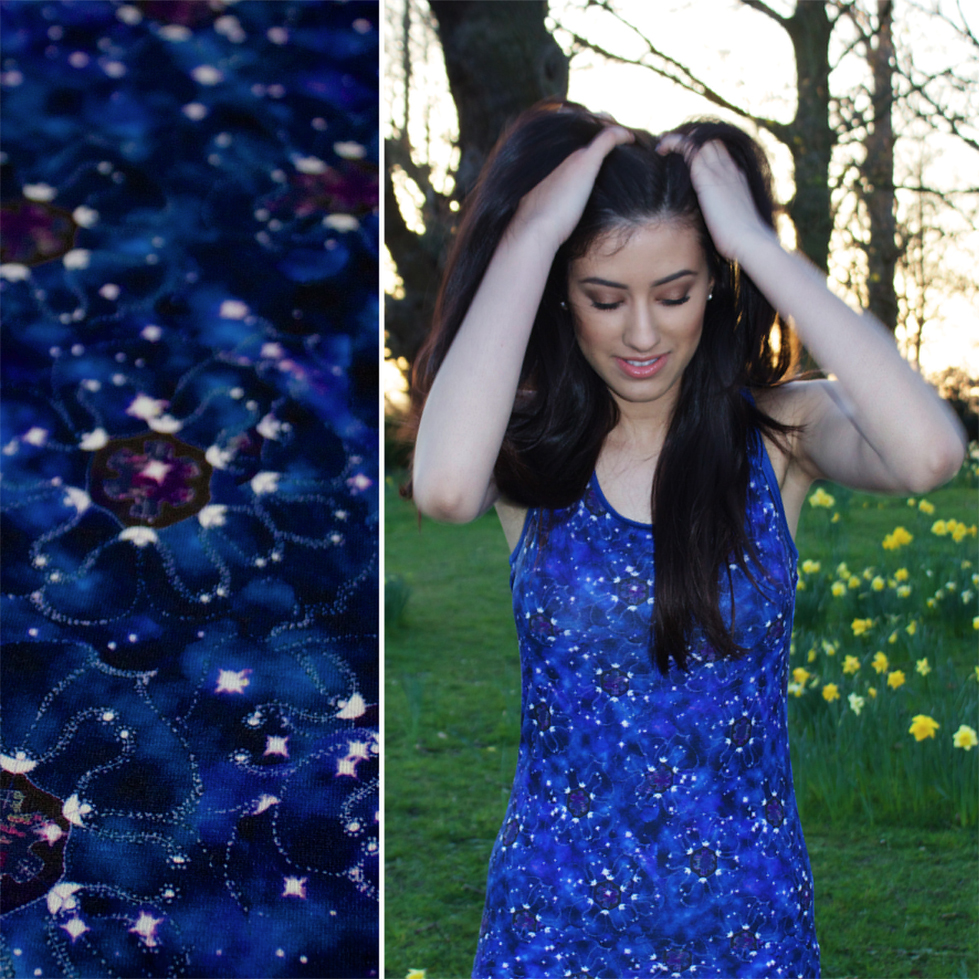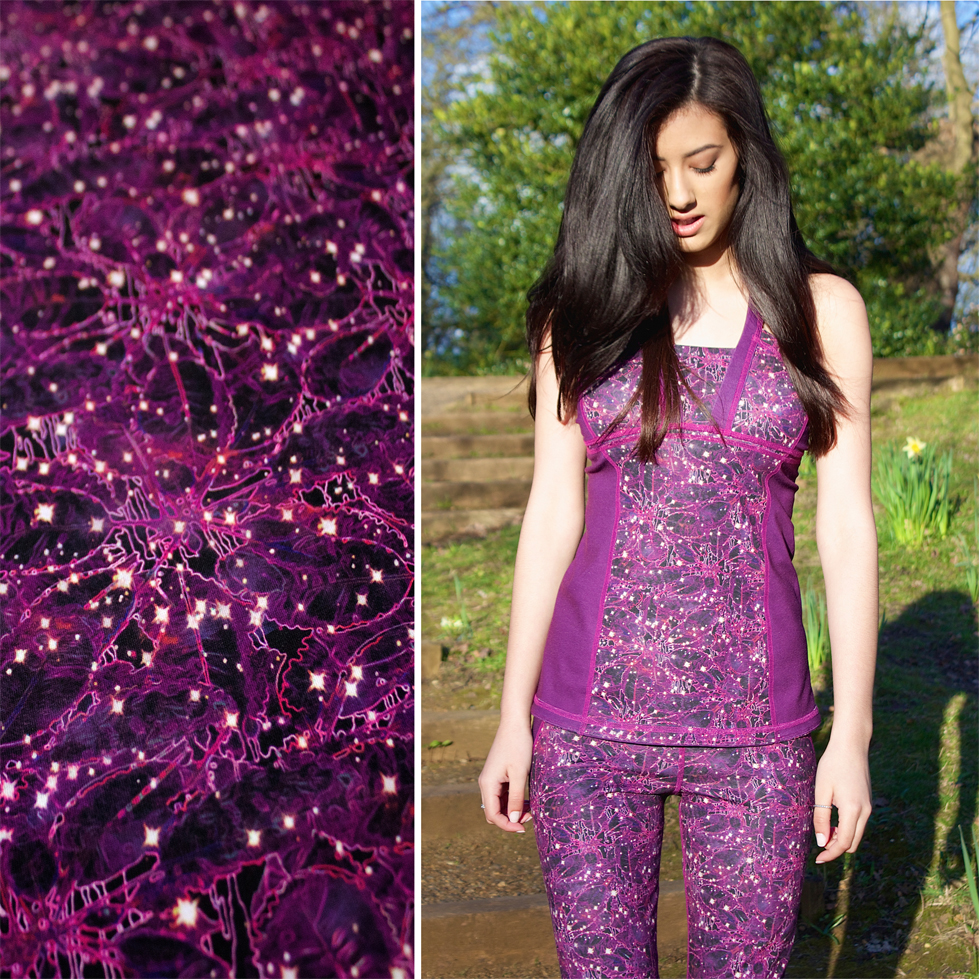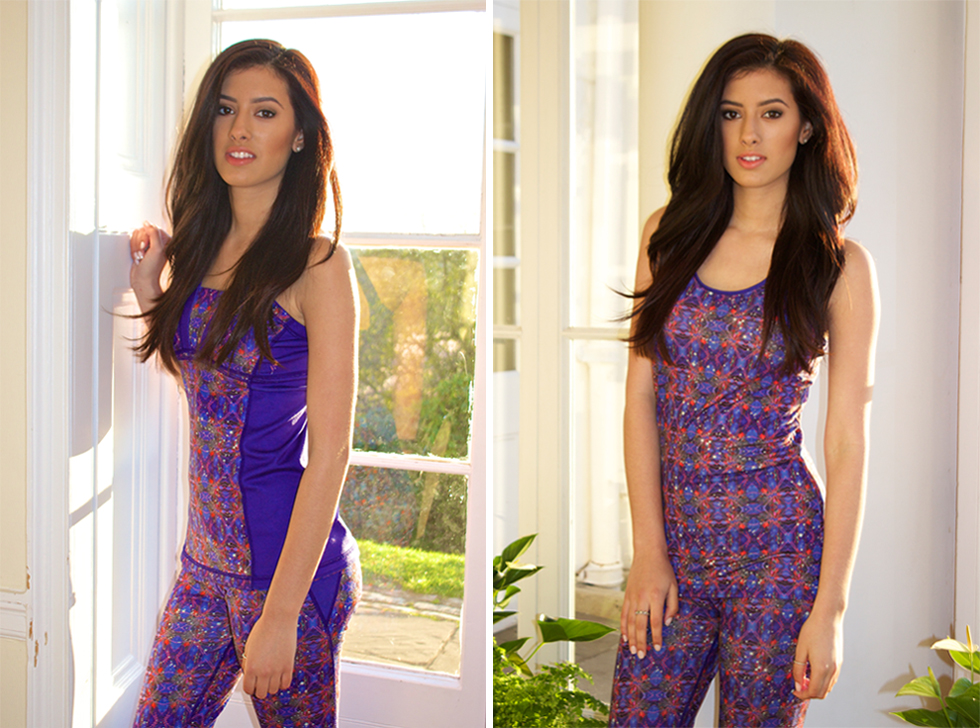 Circus Stars London is a new yoga and Pilates wear label founded by textile designer Cris Hollister, of Circus Stars Design, and her sister Angelica, a nutritionist.
"After studying Art and Design in London, I started doing freelance work through an agent in Brazil. I then decided to start selling my patterns out of the UK directly to grow my business. In recent months, I have formed a partnership with my sister, Angelica to create a range of Yoga and Pilates Wear. We are Brazilian but have spent over half of our lives in London.
We're combining my passion for pattern design with my sister's passion for health and fitness! We used three different prints in our first collection. The collection contains two styles of reversible leggings, one 3/4 and the other full length. There are three different styles of tops, and one is reversible.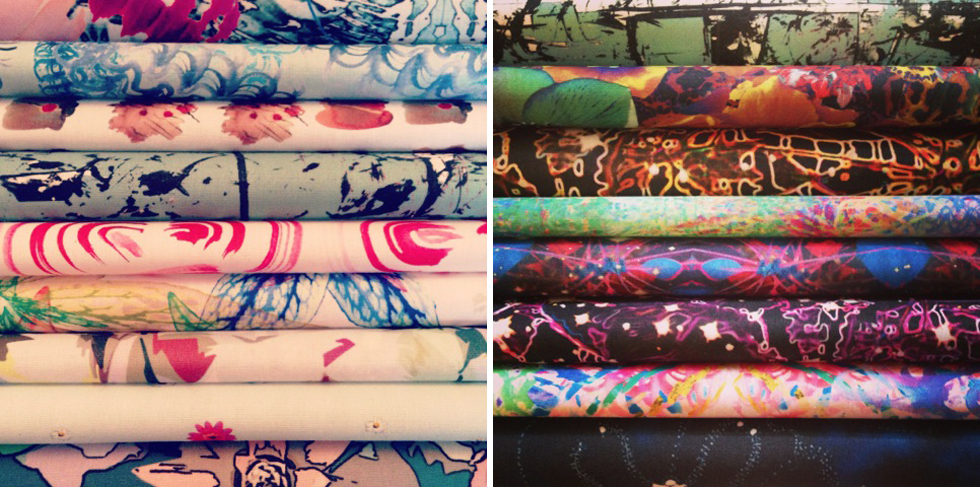 Prints by Circus Stars Design exhibited at the London Print Design Fair
We're not just partners in this venture, my sister is also working with me at Circus Stars Design as my recent exhibit at the London Print Design Fair has encouraged me to act as a studio for other up and coming designers. It was our first time exhibiting and it was such a fantastic experience and I got some great contacts and some immediate work based on scarves!"
To learn more visit the Circus Stars Design website or say hello on Facebook.