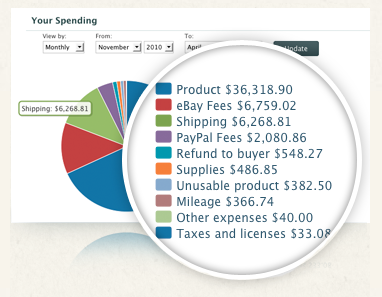 I am not a detail oriented person, so as you can assume my experiences with bookkeeping have been a wild ride. When I began freelancing I didn't track my expenses (I know..I know..), which meant that I had to spent weeks scrambling to gather invoices and deductions before tax time. When I recovered from that nightmare I started tracking expenses and sales through a simple Google document. That worked for many years, but I still had to spend days adding forgotten payments and expenses before starting my taxes.
Last year Tara Gentile, someone who I admire greatly, recommended the free website Outright, so I thought I would give it a try. Since I started using the program mid-year I had to add a few transactions and update the expense categories, but I loved that it automatically imported all of my bank account, credit card and Paypal transactions.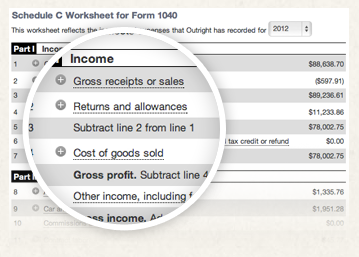 Well…February rolled around and it was time to prepare my files. I set aside an entire day for the task, which is a pretty big deal for me to devote eight hours to any one project in a day, and I dove into the program. I then saw that if I upgraded to the paid version they would prepare my tax documents for me, listing out an Annual summary, Schedule C, estimated taxes and sales tax and I could also begin using the program for invoices and time tracking. For $9.99 I thought it was worth a try, so I upgraded and my files were prepared in under an hour. AN HOUR! A process that once took me days, sometimes weeks, was done in under an hour. I was ecstatic. Needless to say I am now a HUGE fan of Outright (now GoDaddy Bookkeeping) and I wanted to take a break from our normal pattern talk to share this resource with you all.
If you are like me and struggle with the details, I highly recommend trying out the program for a few months and getting your monthly "update spreadsheet" task off your to-do list.
Another time saving tool that I recommend is our FREE Rate Sheet Template. It helps you to avoid awkward rate conversations and client confusion by presenting your rate and prices in a well organized pdf document. Download the free template here.
***Update: Since publishing this article my business structure has changed and under the advisement of my accountant I am now using Quickbooks. While it is a perfect fit for my existing business I still recommend GoDaddy Bookkeeping if you are just getting started!
Save