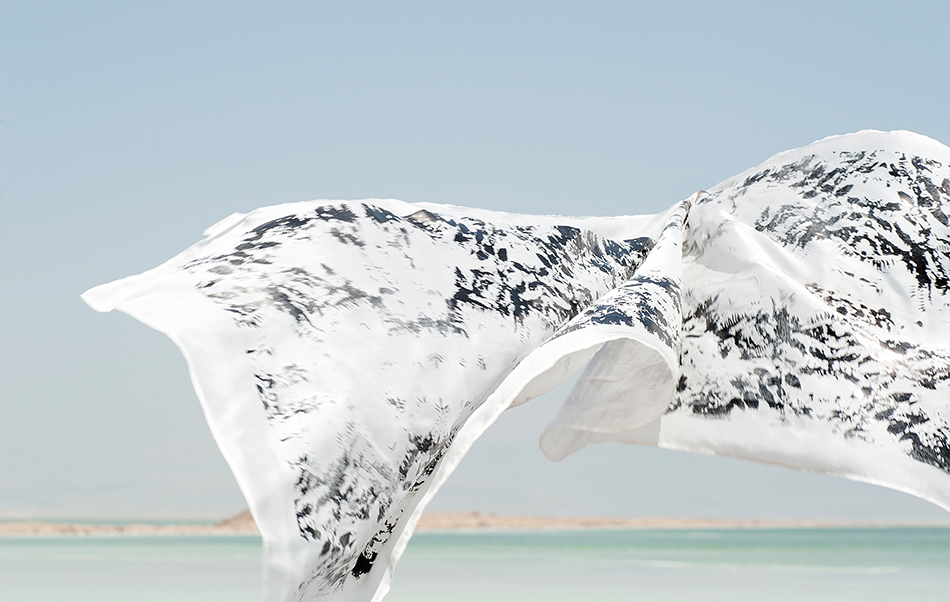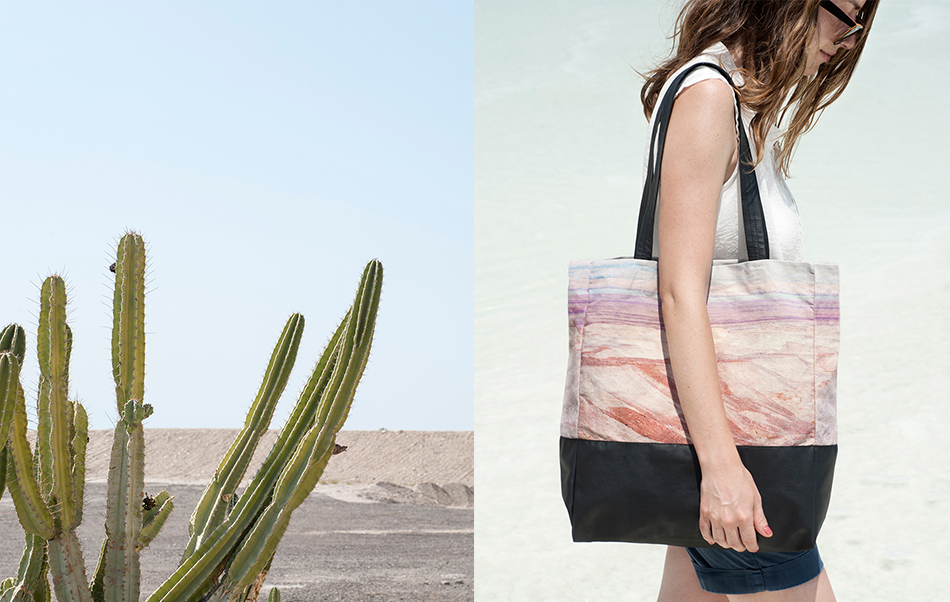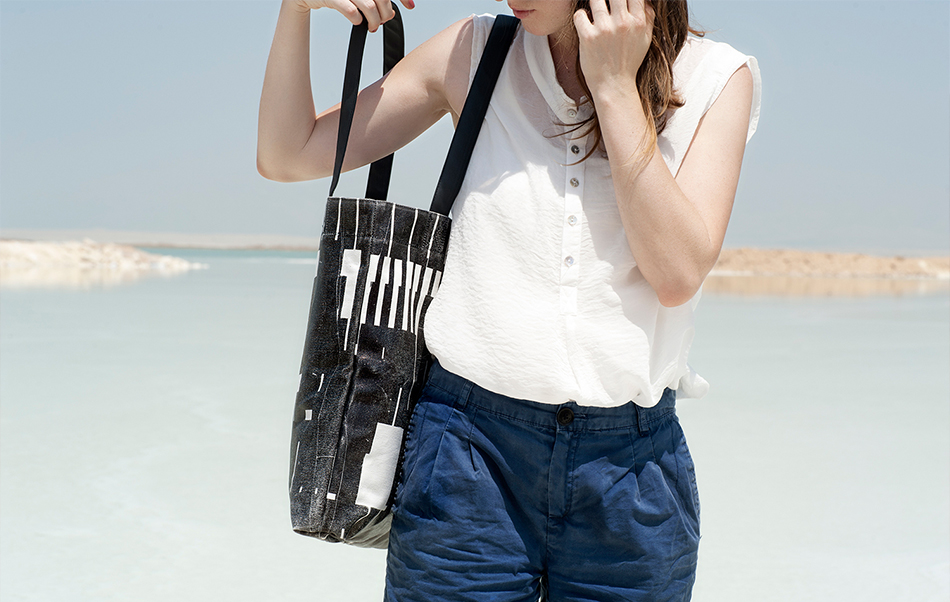 When I see Lee Coren's work, one word comes to mind: escape. Her patterns, fabrics and photography all take me to a faraway place where there is no email, bookkeeping or dishes to be done. Maybe I simply need a vacation, but I think it is the way Lee uses abstract textures, simplistic color palettes and minimal motifs that allow the viewer's mind to wander and explore.
Lee Coren's collection features "handmade screen printed fabrics as well as original digital prints I photographed. The result – a sophisticated and fun twist on modern textiles. My designs are inspired by a mixture of two strong elements in my life – my local urban surrounding and the need for escapism and a breath of fresh air. The landscape photos were taken during varied road trips. The new addition to the family this spring, the Dead Sea design, was photographed during a 2 days trip to the area, on a sunset that washed the entire landscape in beautiful breathe taking pink shades. The new scarf designs were inspired by urban encounters of steel and organic green wild plants."
We can't all jet off to the Dead Sea this year, but you can purchase one of Lee Coren's pieces and take that essence of escape on your next trip to the grocery store or bank. Check out more from Lee Coren here.