Mastering Your Market
 is our six week intensive workshop that will open up a world of new opportunities for your business. You'll dig deeper into a market that you already love, explore new markets, try new artistic techniques and make new industry contacts. You'll grow, you'll be challenged and you'll be inspired to create. The course begins on September 29th and registration is now open
here
. To celebrate the upcoming MYM (which is the last time we will be offering the workshop in 2014) we will be featuring some of our amazing alumni collections, starting with today's designers, Bel Lefosse and María Agra. Enjoy!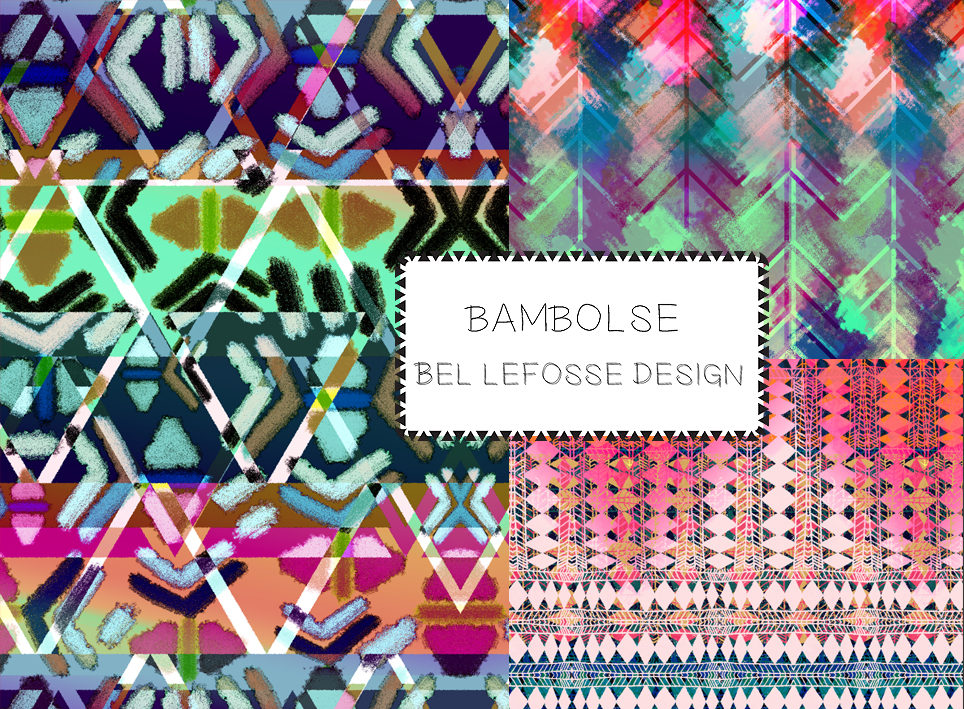 Collection# 1 – Bambolse (Decorated)
"My first MYM collection was geared toward the fashion market with the Creative Capital customer in mind. Although I already have experience in this industry, the feedback from Michelle and Lesley was invaluable and extremely helpful.
I was inspired by the houses of Kassena people, an ethnic group that lives in a village in West Africa. I love working with ethnic motifs and I tried to explore them using a crayon texture."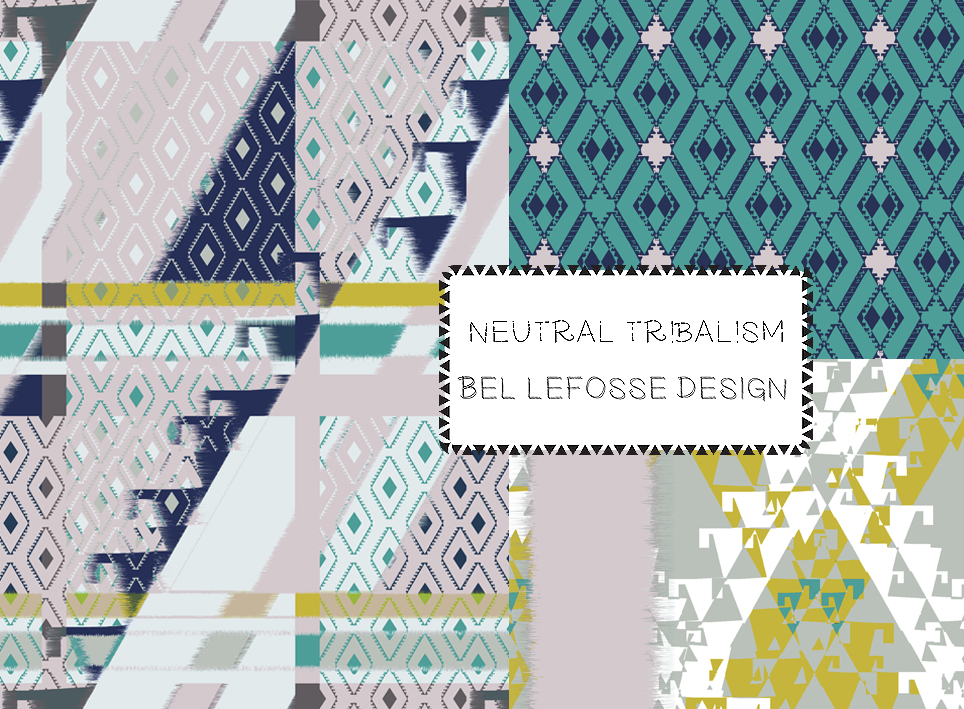 Collection# 2 – Neutral Tribalism
"This second collection was created targeting the Home Decor market. I'm very drawn to ethnics so I wanted to keep exploring this theme mixing it with geometric shapes. I found this collection really challenging as I love to use a lot of colours in my work and I had to try to keep my palette simple. Also I wanted it to be appealing both for women and men."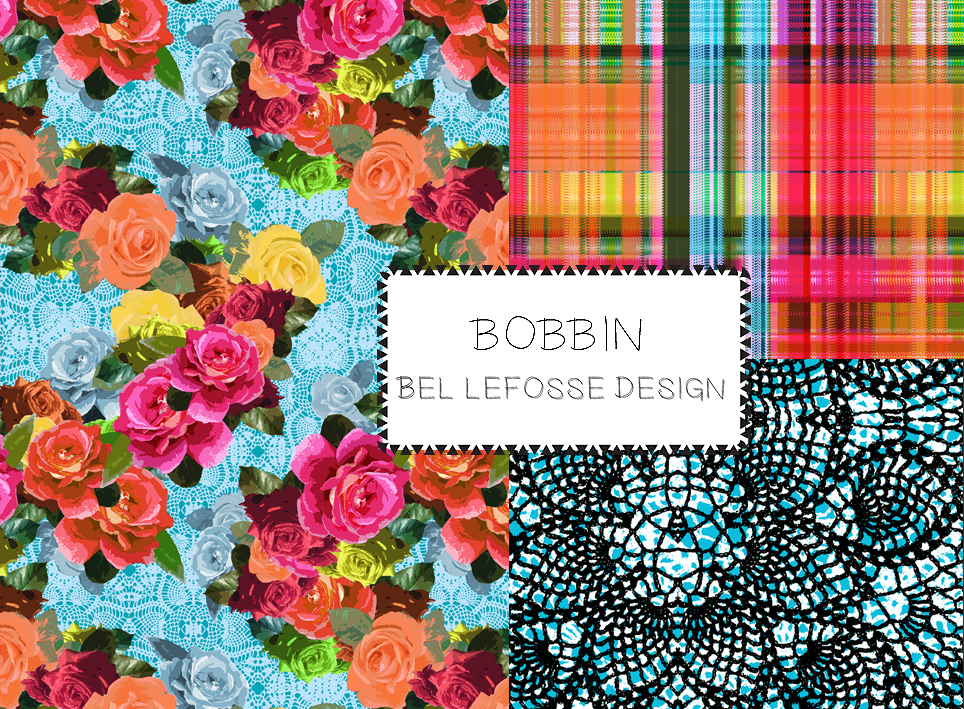 Collection# 3 – Bobbin
"This was by far the most challenging collection as it was the first time I was designing specifically for the quilting market. Based on my trend research I wanted to incorporate the delicacy of the lace with the romanticism of the roses but giving it a modern twist with the vibrant colours and a digital "painterly" look."
"This course exceeded my expectations! All the knowledge shared by Michelle, Chelsea and the industry professionals was invaluable for my career. What I loved the most about this experience was to use trend research when developing my own designs and also all the support for the other designers in the class. I've learned new techniques and different ways of working. It was a great investment!"
See more from Bel at www.bellefosse.com.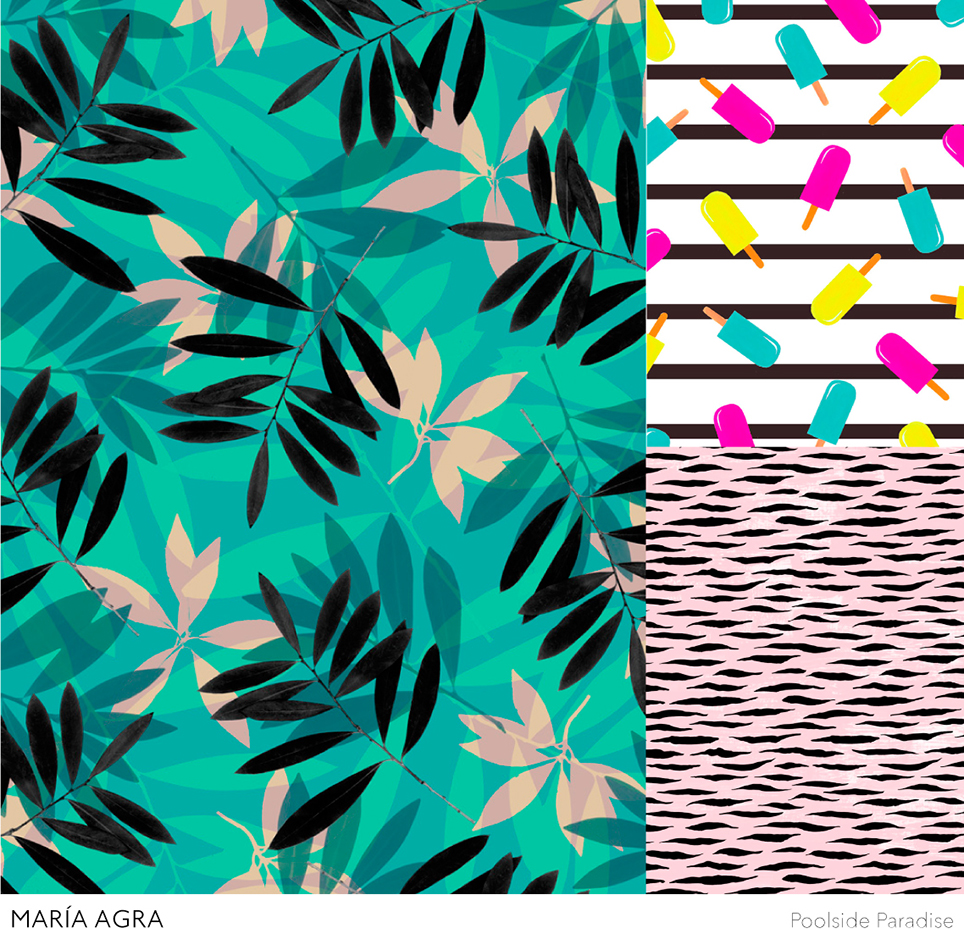 Apparel Collection (Poolside Paradise)
"The inspiration behind this collection for the juniors market was the retro, summery vibe and vibrant colors of 60′s and 70′s California, adding a touch of fun, and the pastel tones by the customer. The prints were created using photography, gouache, ink, and vectors."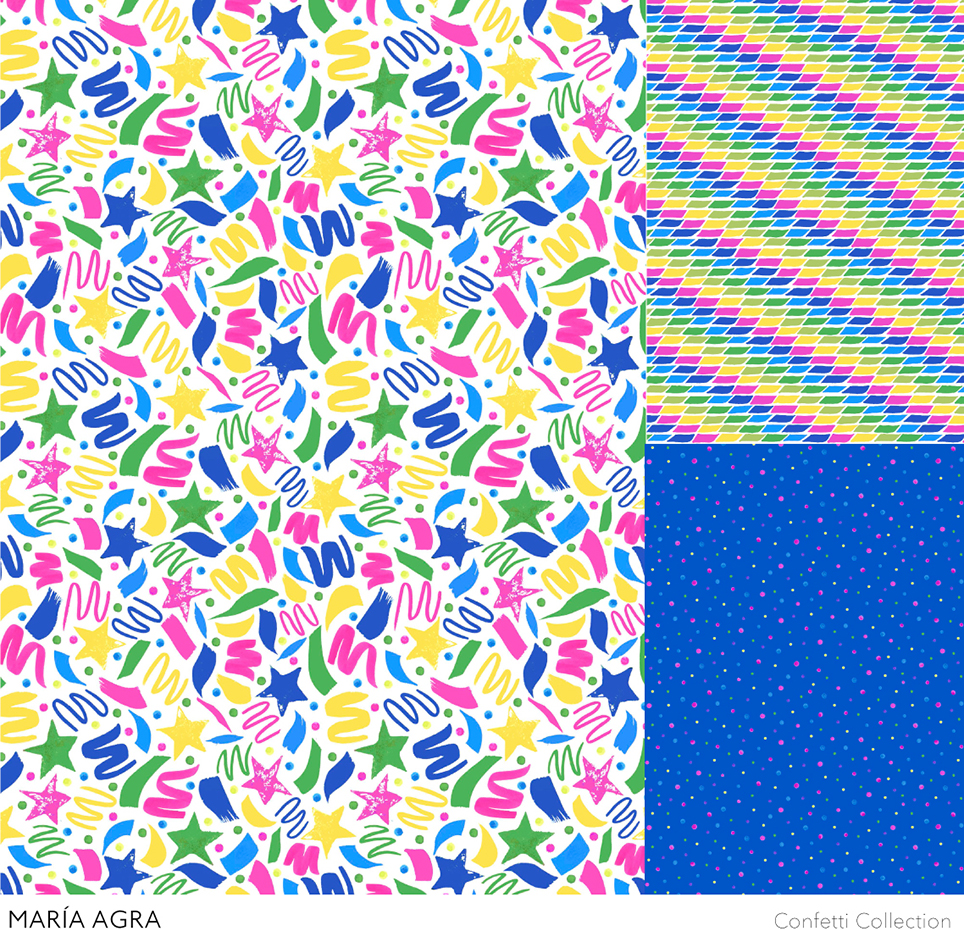 Quilting Collection (Confetti)
"The inspiration behind my quilting collection was the customer, young women that favor simple motifs and bright colors, especially shades of blue, that use quilting fabrics in lots of DIY projects. The theme is a confetti party, full of color and fun, that I have tried to represent through the use of basic colors and scribble-like motifs and brushstrokes, created with rubber stamps, watercolor and markers."
My MYM Experience
"I had a lot of fun taking part in the workshop, but I would say I especially appreciate the fact that I have gained confidence, I know exactly which markets are more suitable for my style and preferences, and have a clearer picture of the textile design market in general. Although the course is packed with information, the most valuable part for me were the experts' reviews, that really pushed me to move forward and improve the quality of my artwork."
See more from María at her website, www.maria-agra.com or her blog, noyellownoblue.com.