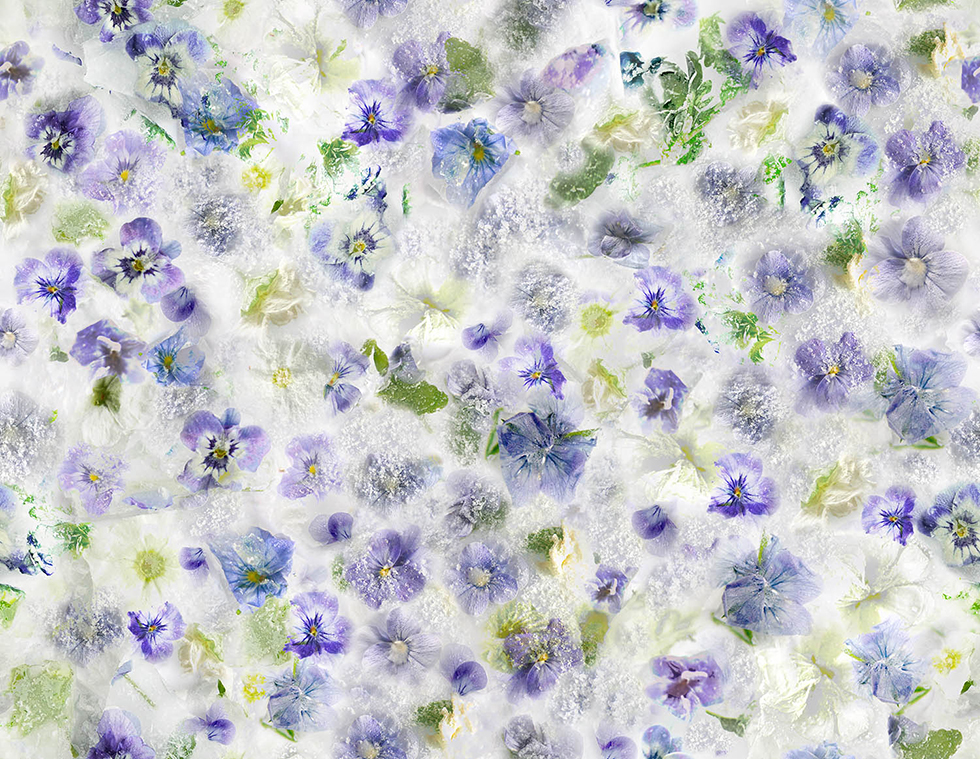 This past summer StephieAnn debuted their first collection, Hammer Through Daisies, inspired by the poetry of Dylan Thomas. Founder Stephanie Woolven graduated in 2013 from Chelsea College of Art and Design with a First Class Honours degree in Textile Design, and since then has pursued her vision to "launch a brand which encompassed the romantic nature of British women with comfortable, chic, affordable designs."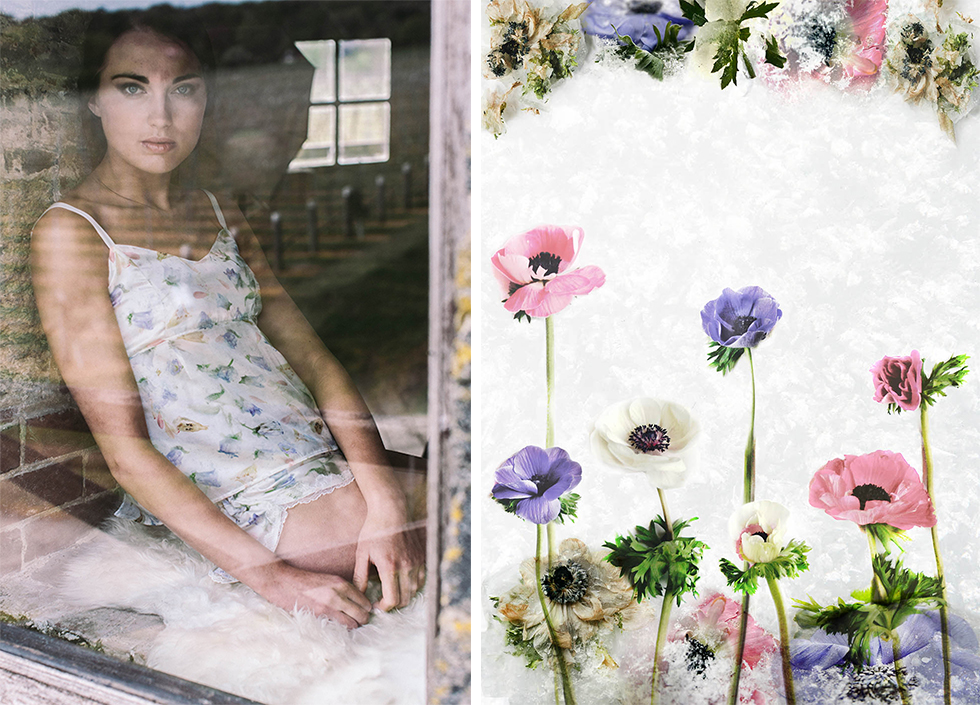 'Where blew a flowers may a flower no more

Lift its head to the blows of the rain;

Through they be mad and dead as nails,

Heads of the characters hammer through daisies'.

-Dylan Thomas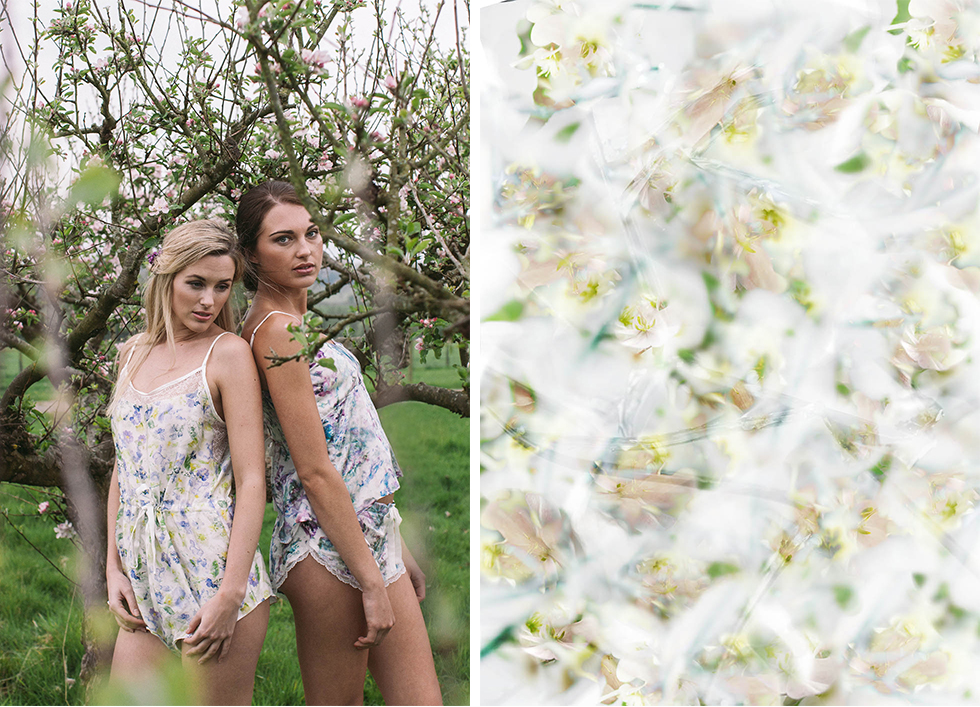 "The 2014 collection identifies with the poem, And Death Shall Have No Dominion by Thomas who expresses his belief in everlasting love and the notion that love never gives up, even through death. Through researching poetry and visual imagery I chose ice to destroy flowers in a poetic manner. The ability to freeze an object so alive in beauty and soul resonated closely with my interpretation and imagination. Although I eventually shattered and destroyed the flowers, my photography and drawings are still beautiful and ethereal, as is Thomas' love.
I approach every StephieAnn piece as a textile designer. Once my artwork has been created it is then transformed via Photoshop and digitally printed onto silks and cottons. I strongly identify with the Made in Britain ethos and although it has been a challenge it makes me proud to think that I am supporting British materials and manufacturing.
Currently I handmade each garment into luxurious lingerie and nightwear. I design each piece carefully, considering the cost of the garment, its sustainability and longevity as well as making sure the garment is comfortable and chic. Every design is distinctive and features exclusive textile techniques. After my fabric is printed, I often embroider and embellish the surface by hand. By using couture sewing techniques my product are of the highest quality and made to last.
I am very excited about StephieAnn's debut and you can now get the Hammer Through Daisies collection at www.stephieanndesign.co.uk with exclusive prints being added throughout the year."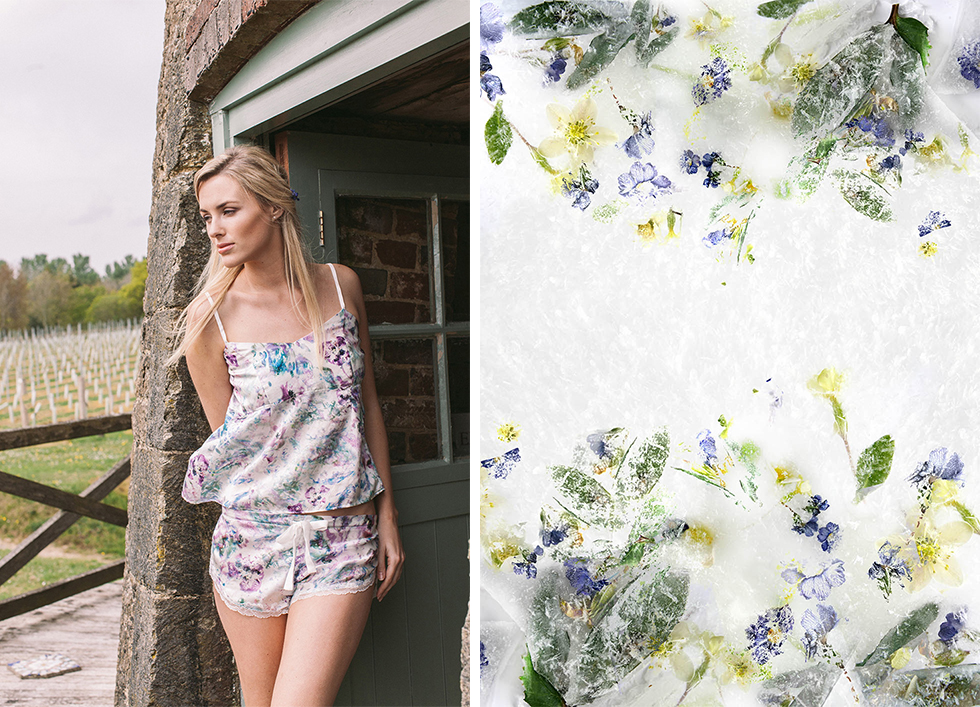 Have a wonderful weekend everyone and Happy Halloween! -Chelsea