These designers have such a fresh take on maximalist design. Within these patterns you'll find a gorgeous sense of movement and striking color palettes that really catch the eye. Let's learn a bit more about Alicia and Rebecca, who are known as the Tuppence Collective.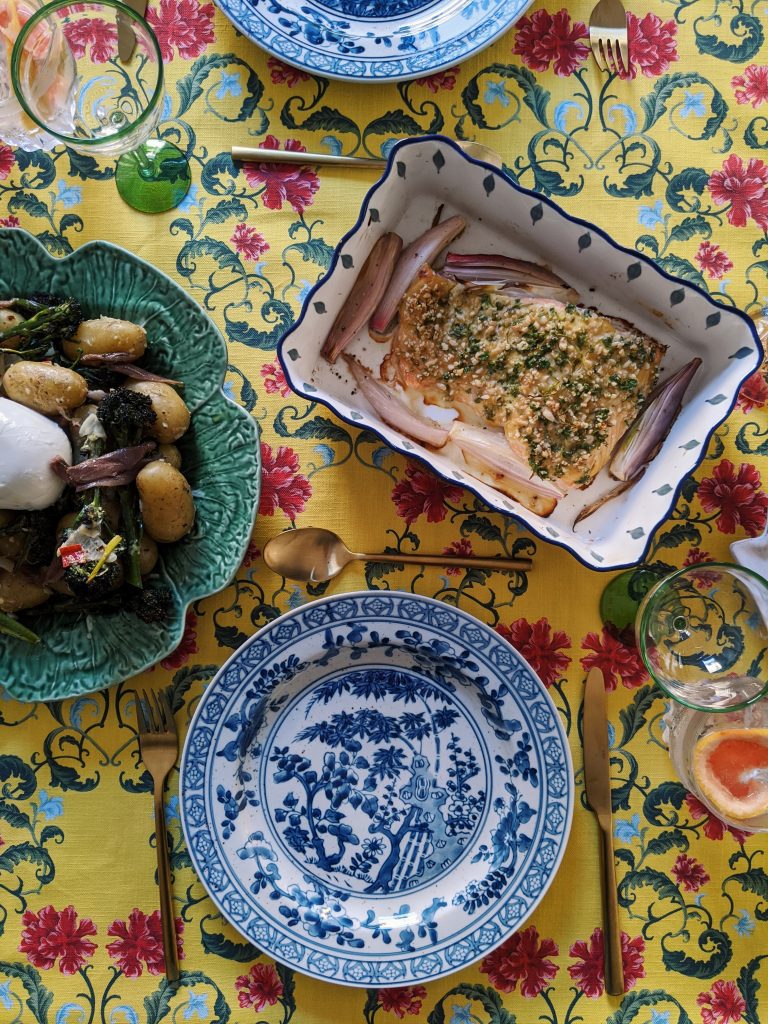 How did you get your start?
"We are illustrator friends, who are the botanical pattern design duo behind Tuppence Collective. We first met at university, where we were both studying Illustration. Then we moved on to become housemates and best friends."
What has your journey been since that time?
"Since graduation we have worked part time whilst setting up our brand, Tuppence Collective, which started out creating patterns for wedding stationery. This was not something we were taught but we both loved doing it. When we first started designing patterns, we naively painted them on entire sheets of A3 paper! Now we know you only need to paint a section and repeat it digitally. It's funny to reflect back on this today.
"After doing a few wedding shows we realized many people loved our designs but not all of them were getting married. We were missing out on a wider audience! From that point we went on to designing our own range of stationery items (cards and wrapping paper) and then also started getting commissions for licensing patterns."
What has this led to for the two of you?
"Today, we still use botanicals as a focus point for our main inspirations, which are the arts and crafts movement and maximalist interiors. We love the idea of creating patterns that are timeless but still have a modern feel to them."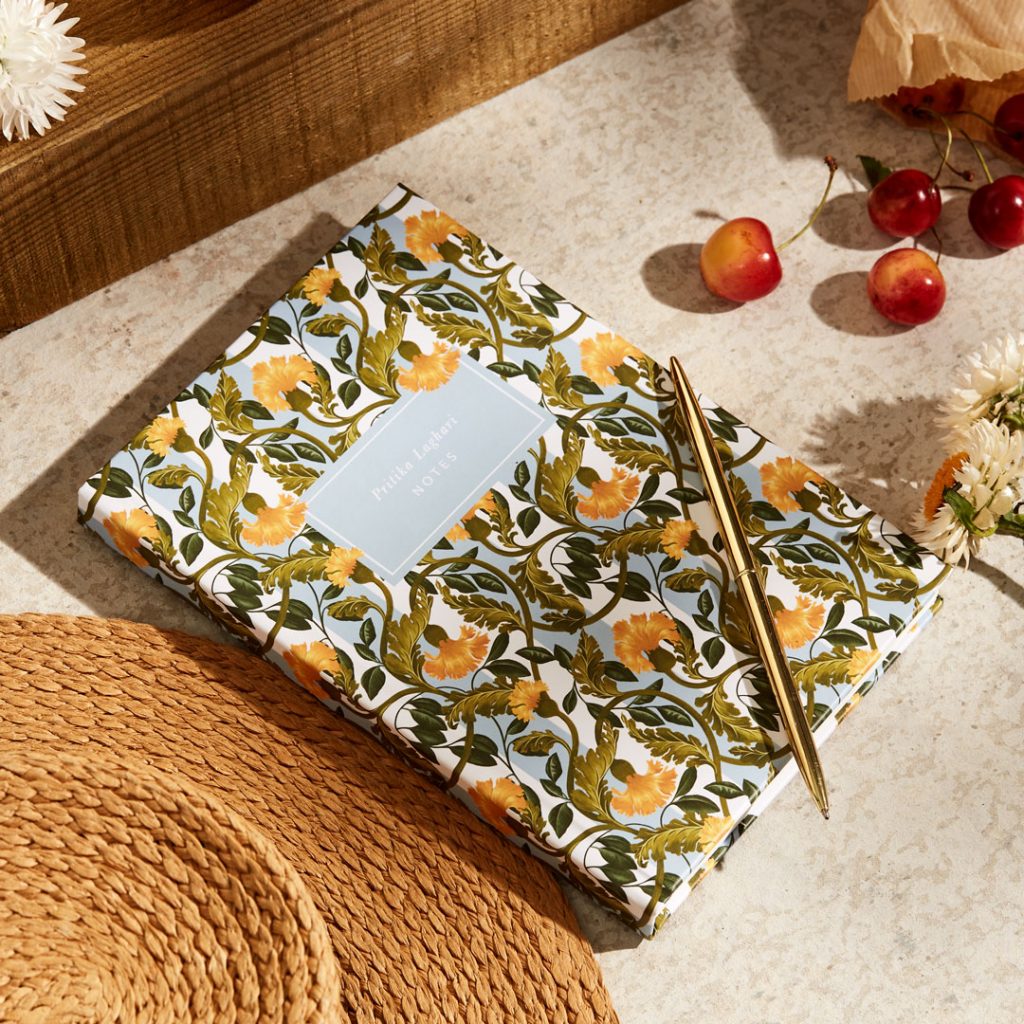 With being a team, how do you split up the tasks you have to do?
"We split everything 50/50. This ranges from creating a design to painting it in an acrylic to editing in Photoshop. Plus, all the other admin tasks that run alongside it. Every pattern has elements of each of us, which makes for a great result.
"Additionally, we're always bouncing ideas off each other. Lastly, there certainly is a lot of compromise too—we won't publish a pattern until we're both 100% happy with it!"
With all the experiences you've had, what advice do you have for someone new to the business?
"Embrace mistakes…when we first started, we were afraid of anything that wasn't perfect. This is nearly impossible to do. There are so many things we have done wrong in the past (like painting sheets of entire pattern repeats!), but we wouldn't be where we are now if we hadn't acknowledged these mistakes and evolved from them. As we've become more experienced, we've learned that failure is inevitable. Instead of beating yourself up about a failure, learn from it and move forward."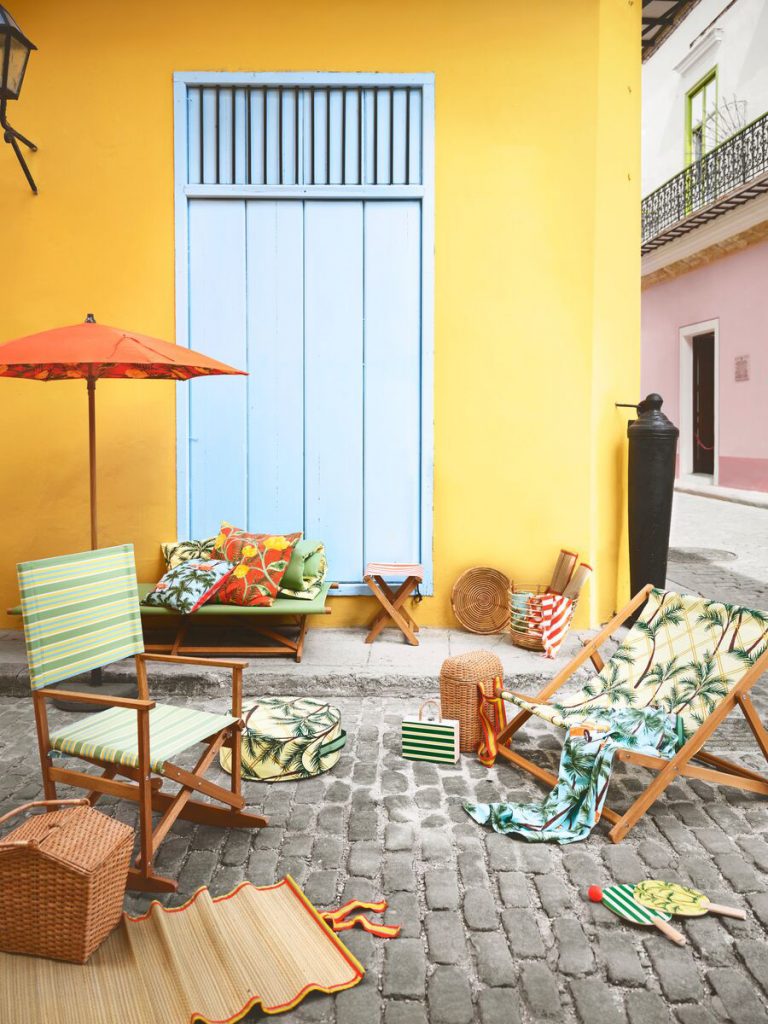 Describe the gorgeous maximalist design work you are sharing with us today.
"We've submitted our most recent designs in our portfolio; some of which were a summer collection of patterns we created for IKEA's summer 2020 collection. Others are recent designs used for our stationery and tabletop range, with one being from our recent collection of designs for a personalized stationery company called Papier."
Thank you for sharing, Alicia and Rebecca! View more of their gorgeous work here.