Despite living in Portland, Oregon, the home of "Crafty Wonderland," I am the opposite of "crafty." I took a quilting class a few years ago, and it was not surprising to discover that my favorite part was picking out the fabrics and building my collection. Despite this inability to tap into my inner crafter, I LOVE designing patterns for and being involved in the quilting industry. One of the biggest misconceptions that many textile designers have is that they have to be a quilter to design for this market. Is it helpful? Sure, but it is not required!
Have you ever thought about the quilting industry, and if it is a good choice for you?
Here are three reasons why I believe the quilting market is so fabulous:
1. It's inviting and opening. Buyers and art directors in the quilting market are genuinely excited to meet new designers and artists. Since it is such a large market, it has become highly competitive for manufacturers. Therefore, in order for manufacturers to stand out they are constantly seeking out unique artwork that is perfect for their customers, and brand image. All of the art directors I've spoken with over the years are open to receiving "cold emails" from artists, as well as meeting with designers at quilt markets, when their schedule allows. Many quilting manufacturers even have artist submission guidelines on their website, which is great! This low barrier to entry makes it competitive for designers to land the sought after licensing contract, but it is also an aspect of the industry that I love and admire.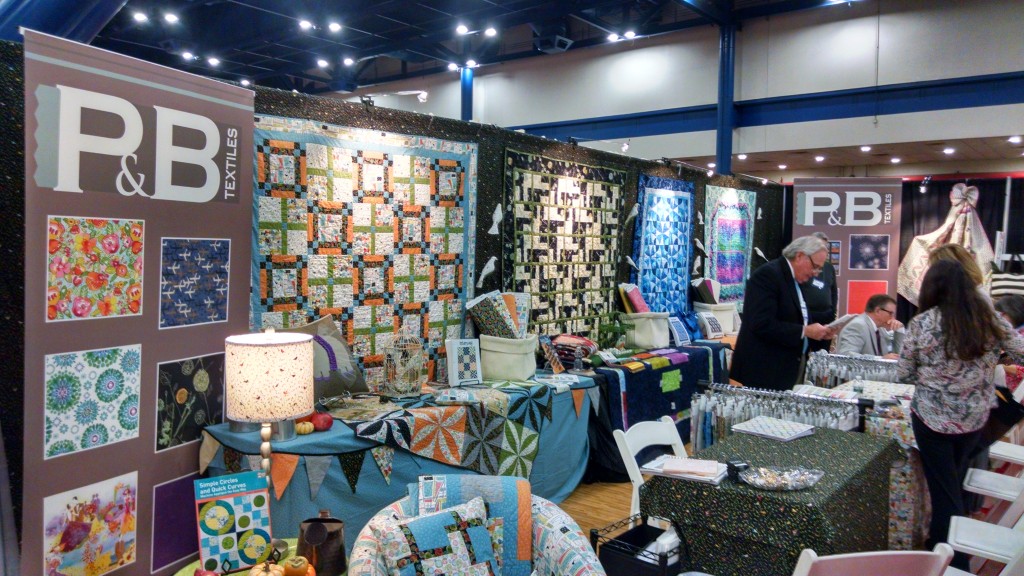 2. Creativity trumps trends. As with any market, the customers' wants and needs are number one, but the sky is the limit in terms of creativity in the quilting market. That is why the quilting market is such a wonderful place for artists and designers who have a difficult time staying abreast of new trends and incorporating them into their work in an authentic manner. I recommend that designers keep an eye on trends, but an artist's unique style holds more weight in the quilting market than in other markets.
3. This is a pattern passionate market. End users in the quilting market are as passionate about patterns and colors as we designers are. They respect textile designers, and grant them a type of "rock-star" status. Even for those designers without a licensed fabric line, and all the fame (and hard work!) that comes with that, it is wonderful to be involved with an industry that admires and appreciates your hard work. End users take our work and turn it into something even more meaningful and valuable. These patterns become family heirlooms, and are loved and appreciated for years to come. It's a beautiful process and a beautiful market to work in.
Interested to learn more about this industry? You can sign up here to receive our FREE Quilt Market Guide!