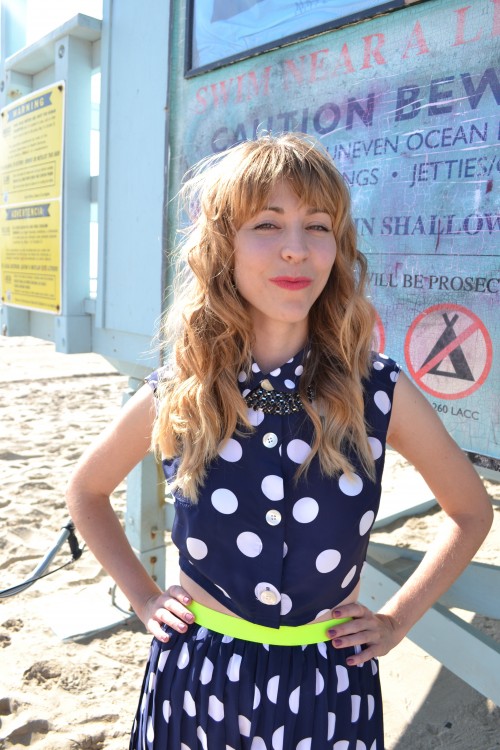 Trishawna Quincy has extensive experience as a swimwear designer for brands ranging from Jantzen Swimwear to Forever 21. I met this wonderful lady while working at Jantzen Swimwear and it's an honor to welcome her as an expert in the Textile Design Lab! We invite you to get to know Trishawna in this inspiring interview and then please check out an excerpt from her exclusive Textile Design Lab training here.

Tell us a bit about your design background and career path. What led you to the swim market?
I majored in fashion design at the University of Nebraska; Nebraska is my home state. When I finished college, I moved to Portland, Oregon, because of opportunities in the sports apparel industry, but I had no contacts. The first company to give a chance to this college grad was Jantzen Swimwear. My job as a design assistant at Jantzen started me on the swim path, and I've been designing swim ever since.  My most recent job has been a swim designer for a company that designs private label swim for mass-market missy and junior brands. Some of our clients include Forever 21, Kohls, Wal-mart, and Nordstrom.
Could you talk about some of the unique challenges of designing for swimwear?
Swimwear has a lot of parameters: small surface area and a limited number of fabrics from which to choose. I have mostly designed for budget, fast-fashion brands, and those limit design options even more because costs have to be kept down. I learned that sometimes with those parameters, I am more innovative.  I like the way these parameters push me to think outside the box, or since we're talking about swimwear, outside the triangle top.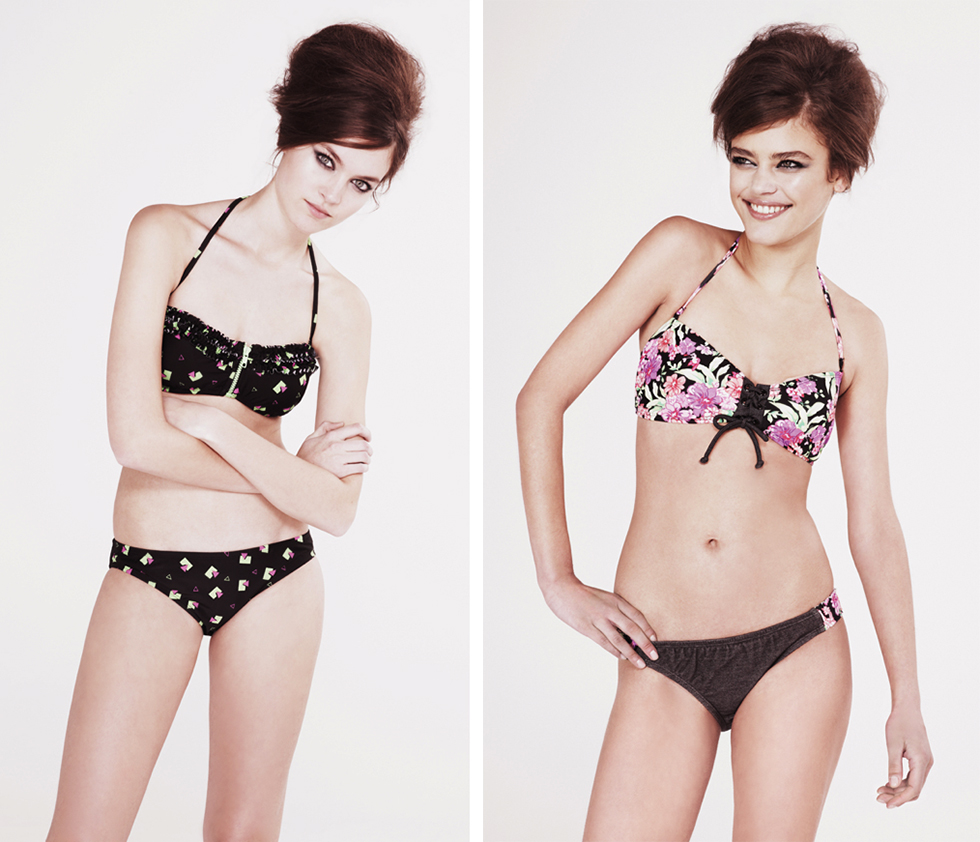 Could you tell us about the experience of attending print shows or meeting with print studios to purchase artwork? What do you feel makes a successful print for swim, or what do you look for when buying prints? Do you have any advice to designers to stand out to buyers in this market?
My company buys a lot of artwork because we do a presentation geared specifically toward each client we see, and we'll show those clients multiple presentations per season. We buy a lot at the beginning of the season, but we keep adding more prints to keep our presentations fresh throughout the swim buying season.
We have the studios come to us; we rarely attend shows.  When we have studios come in we are usually looking for specific things, but we are definitely open to new and innovative things. Newness is the key for us.
Most of the print studios we see take their direction from the runways. We love to see this, but we've also had problems with some of those interpretations being too literal. We've had to return artwork when we discovered later it was too close to the original.
In your experience what is the process like between apparel designer and textile designer? Do you have any thoughts on what makes a successful collaboration between these two positions?
In the last few years I've sat beside my textile designer so it has been very easy for us to collaborate. I can see what's she's creating, and if I have any suggestions I can give them as she goes.  She usually brings me into the process by asking my opinion about her direction. It works really well this way because she doesn't spend tons of time going in a direction and then showing me a finished product I don't like. I also don't micromanage her; we are a team, so if something on her screen is looking awry she may say, "Just wait five minutes; something good is coming." I trust her, and she trusts me.
I've been lucky enough to work with a textile designer who has a way of uniquely interpreting trends. I usually like her work better than the examples I give her as inspiration. She experiments and is always learning new techniques. I appreciate that she isn't afraid to be more creative than what I originally asked for.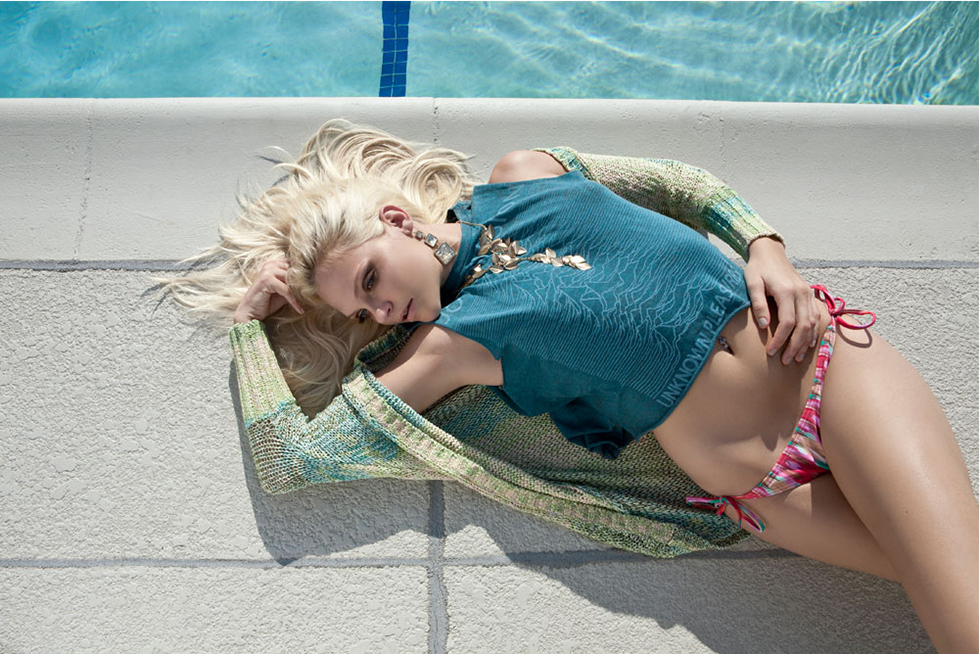 What have been your go-to sources of inspiration for your swim designs? 
I take a lot of inspiration from sportswear. I don't limit my research to other swim brands because I think what is going on in sportswear and on the runways has relevance to swimwear. It just has to be reinterpreted for swim. I get bored, and I think the market gets really redundant and circular if swim designers don't reach out of the swim market for inspiration.
What role do trends play in your design process? Do you feel swimwear is as trend-driven as other apparel markets? What are your current favorite trends for swim?
Since I work in private label, some clients ask us to follow certain trends. I enjoy doing a presentation based on a trend theme. It allows me to come up with more ideas and dig deeper into that specific trend.
Trends in swimwear seem to stick around for a few seasons before they die out, and some trends never seem to go away.  For instance, tropical florals and prints with tropical themes will always have a place in the swimwear market.  The challenge for graphic designers is to find new ways to interpret those enduring trends.
My current favorite trend for swimwear prints is mix and match ethnic geos, especially using the prints tiny scales. The tiny prints look adorable in the swimwear silhouettes, and the mixing of these prints can create interest without being overwhelming.  I'm also pretty stoked on the crossover that is happening between swim and athletic wear. This opens up the swim market to new, more daring silhouettes and sportier prints.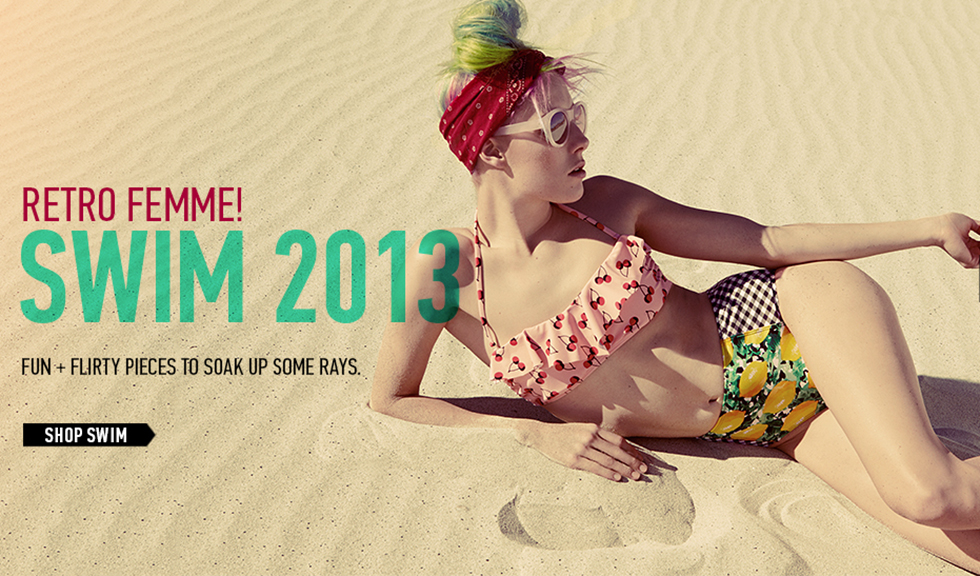 Who are your design heroes? What about them has inspired you or influenced your work?
I will always love 60s mod designers Andre Courreges and Mary Quandt. They knew how to colorblock in a mad way. They are the reason I love blocking out suits.
In general I get a lot of inspiration from vintage fashion. When I worked at Jantzen, they had an archive containing suits all the way back to the 1920s. I was so inspired by this collection.
What advice have you received in your career that has stayed with you or influenced you? Do you have any words of advice for aspiring designers trying to make their way in the textile industry?
Sometimes when we are doing a creative job day in and day out, especially one in which the majority of work is done at a computer, it can be easy to stop feeling inspired and for the work to start looking flat and redundant. It's important to feed our artist with inspiration of all kinds, even if it doesn't seem like it will directly affect our work: go to a museum, walk around in a neighborhood you've never explored, or go to see a visually beautiful movie by yourself. Outings like these have refreshed me and given me new ideas for my work when I wasn't expecting it.