Inspired, supported and empowered are all words we used to describe our college or art school experience. We graduated with a stack of fresh artwork, fresh ideas and an excitement to share our textile design work with the world.
Flash forward five, ten, or even twenty years and we are still the same passionate textile designers, but with fewer ideas and less time to experiment with our work. We find ourselves asking our partner for feedback and longing for a community who understands patterns, repeats and the power of control-z.
With the Textile Design Lab, you don't need an MFA or ten years of experience to dramatically improve the quality of your textile design work, bring momentum to your career or once again feel inspired, supported and empowered. You can improve your craft, learn new techniques, stay informed with the most up-to-date styles, and make your textile designs more profitable, today.
---
The Textile Design Lab is for textile designers who:
Are ready to move from an entry-level design role to that of a Jr. or Sr. designer
Want to try new textile design techniques, but don't have time to experiment
Want to further their understanding of the textile design marketplace
Feel their design career has plateaued and are looking to explore new markets
Are tired of working alone and long for the energy and community of art school
Want to explore fundamental textile design lessons such as production ready repeats, pattern layout options and collection development
"The Textile Design Lab is a rich learning environment bringing together the webinars, videos, forms, guest interviews and lessons and other resources. To be able to tap into this wealth of knowledge and information from industry experts and get feedback on my work has been extremely helpful and inspiring. I am truly a "newbie" but feel I'm going to be able to fast-forward with all the inside tips and technical skills I am gaining." –Susan Nicolai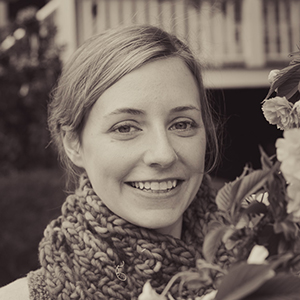 My name is Michelle Fifis, founder of Pattern Observer and The Textile Design Lab. When I started my career as an Assistant textile designer I was mentored by a fantastic Manager and Sr. design team. They welcomed me into the industry with open arms and I hope to extend this support and guidance to designers across the world. I've worked as an in-house designer and a freelance designer and I understand how lonely and isolating this industry can be. The Textile Design Lab is a place where you can continually improve your craft, learn new techniques, stay informed with the most up-to-date styles, and make your artwork more profitable within a supportive, tight-knit community.
After Joining the Textile Design Lab:
You'll be inspired to create patterns using new techniques, new trend influences and fun group exercises
You'll be given the tools to master all aspects of textile design, from repeats to collections
You'll feel supported and confident
You'll have somewhere to turn when you have questions or concerns
"I was a total newbie to surface design. Michelle's courses helped me understand the design principles in surface design and various techniques to create patterns. The courses also had business-savvy elements for designers by including an in-depth look at the pattern market, design trends and what the customer wants. Michelle is so thoughtful and supportive. I have taken online classes at other places and her positive attitude ROCKS!" –Chris Olson