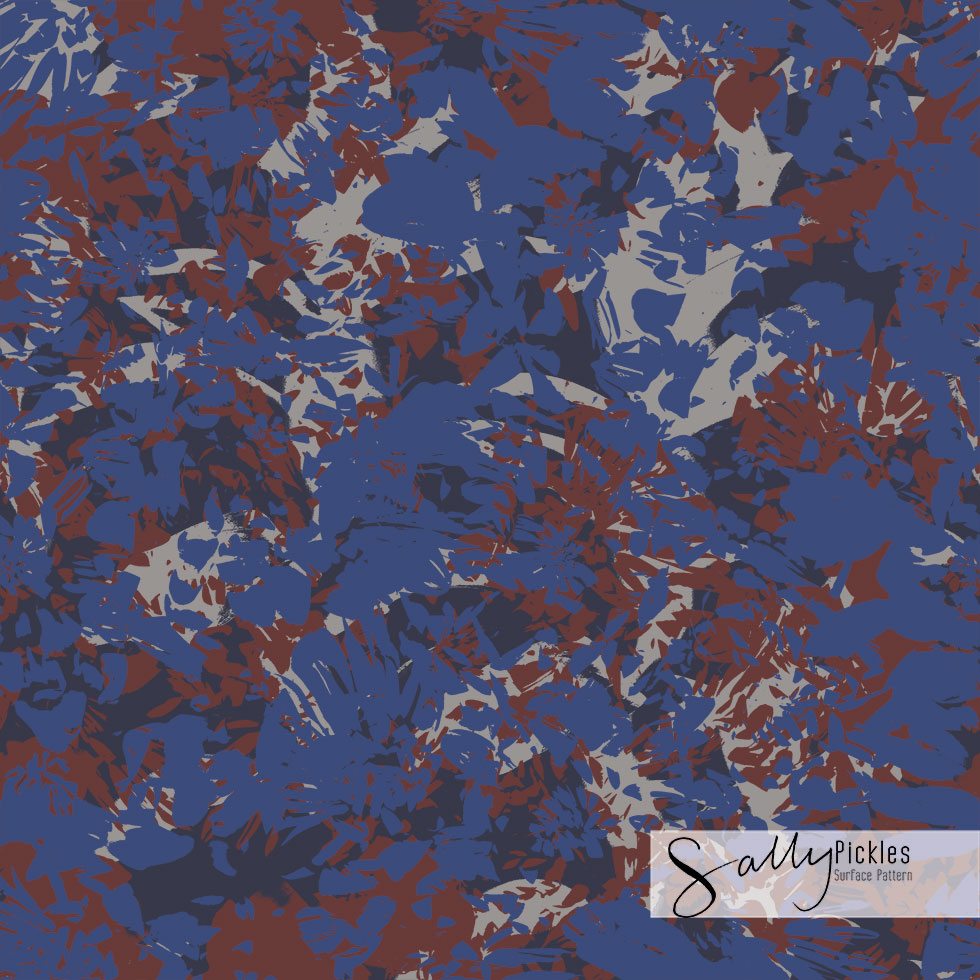 Sally Pickles is a passionate surface designer who created this Winter Bloom collection while a student in our Sellable Sketch e-course. The beautiful textural print above is the main print in her collection and the prints shown below, her coordinates. Through the system taught in The Sellable Sketch, Sally and hundreds of our alumni have learned how to combine their unique artistic style with relevant trends and inspiration sources to create a focused, cohesive collection for their target market.
Sally's Inspiration
"Most of my work is inspired by organic subject matter, I love to draw from things that are alive or once were! I think this need is from the years that I used to teach art and often laboured to my older students to draw from primary source material..photos they had taken or objects they had collected. I think it makes your work so much more unique and personal than using images you have borrowed from the internet. Winter Bloom was created in the winter months, my garden does not look very inspiring at this time so I used some pressed flowers and photos from the summer to develop my ideas for this collection. The designs naturally took on an autumnal colour palette and is intended for the Autumn/Winter market."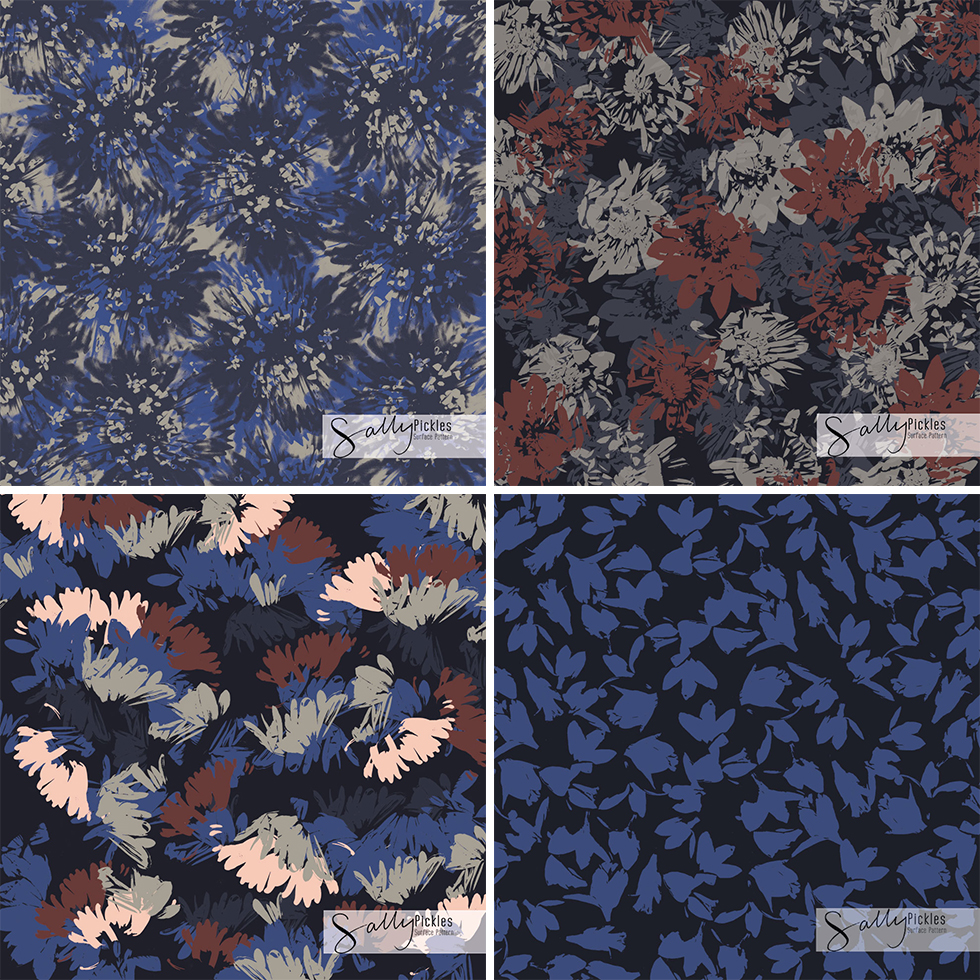 My Sellable Sketch Experience
"Before taking the course I could design but I often took to creating a collection with a rather haphazard approach, not fully considering the layout and scale of each design. The Sellable Sketch gave me clarity and focus when designing a collection. Michelle's tips really motivated me to develop my design skills and pushed me to create a collection that wasn't just good but one that was great! My working method has now changed for the better and I now apply the skills I learnt from the course to all my pattern making. I hope in the near future to manufacture my own line of home decor products."
You can follow Sally on Instagram.
Ready to uncover your unique artistic style and pair it with relevant trends to create a focused pattern collection? Join us in the Lab today to start the Sellable Sketch course. We can't wait to work with you!