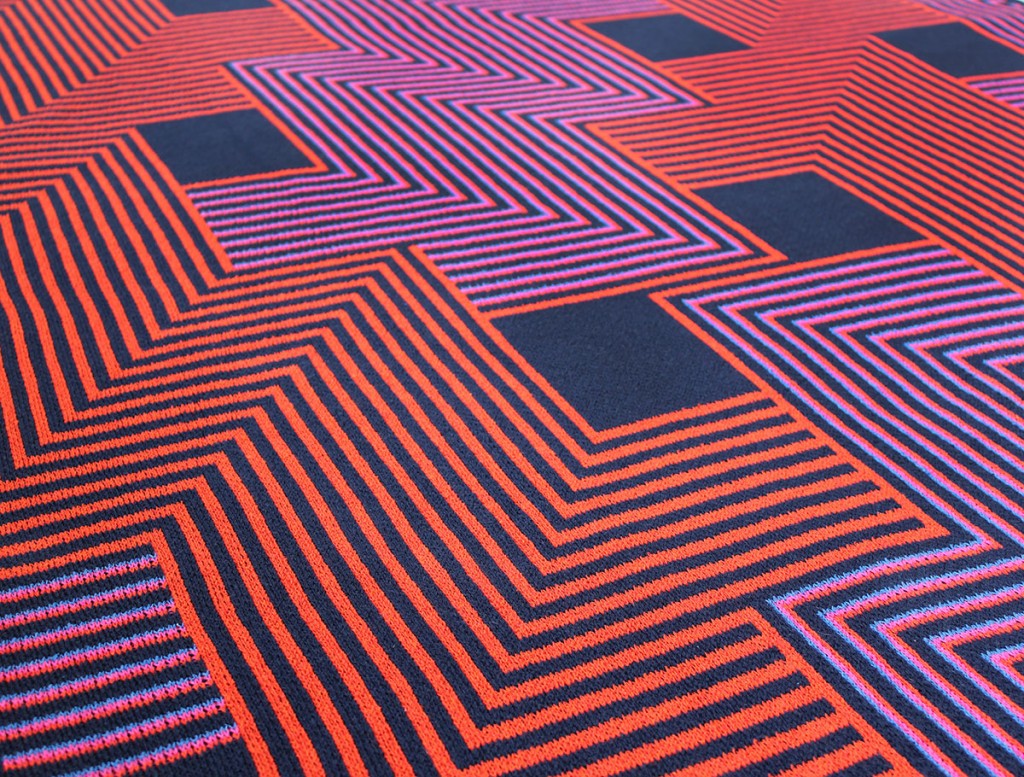 Today I am proud to feature a Pattern Observer alumnus, Molly Fitzpatrick. I met Molly about five years ago in one of our marketing workshops. Since that time, it has been a joy to see all that she has accomplished.
Molly Fitzpatrick is the Founder and Creative Director of DittoHouse – modern, bold textiles for the happy modern house. She lives and works in Cleveland, OH and has designed textiles for a wide variety of clients in a number of markets, including major airlines, home furnishings, and baby accessories. Her work has been featured in Dwell, Interior Design Magazine, Architectural Digest Mexico, and Design Milk, among others. Recently, Molly's work was included in Dwell Magazine's The Best of New York Design Week.
When you ask Molly about her work she lights up: "I am endlessly inspired by the Op Art movement; I love emoji language and Inuit printmaking. I have a true enjoyment of patterns and love all the rhythms and repeats I see, hear, and feel in my surroundings and myself. I aim to design with this appreciation in celebration."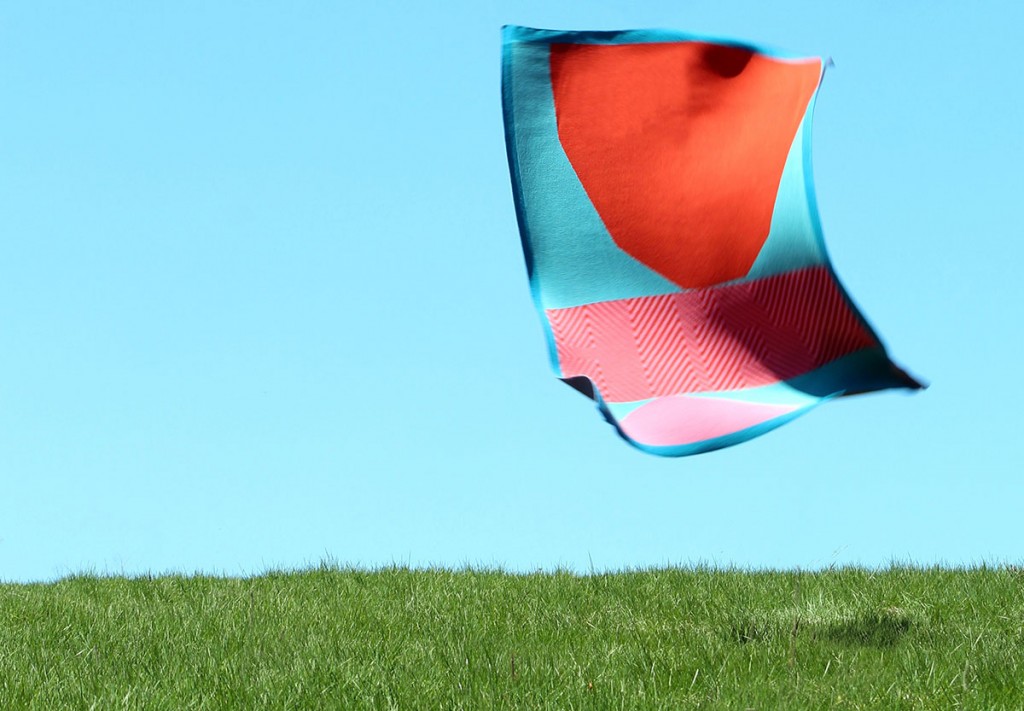 Molly studied textiles at the Cleveland Institute of Art and worked in a textile mill where she learned all about textile production and design. She began working as a textile design consultant after she left the mill and then launched DittoHouse, her brand of home textiles.
I'm confident that you'll love the Q&A that I had with Molly.
What inspired you to start DittoHouse?
When I had my son Malachi in 2014, I wanted to make everything so special for him. I designed a graphic, as well as a cute black and white polar bear blanket and put a picture of my new baby laying on it on social media. So many people wrote me to ask where I got the blanket from that I thought ah-ha! A year later, when Malachi turned one, I launched my first collection of bold graphic blankets and pillow covers that feature textile designs that are engaging and interesting; designs that will look at home in any modern house!
With my background being in textile manufacturing, it was important to me to make my products ethically. I found a family run mill here in America that could work with me to make beautiful products. To date, I have released 5 collections since my 2015 launch and am working on a new collection to release early next year.

What has been the most challenging aspect of having your own product line?
My product line came as the third facet of my business, after my existing textile design consulting, and textile design licensing businesses, so there was so much to learn! Figuring out everything from shipping internationally to selling wholesale to marketing has been interesting, but the most challenging aspect for me is staying organized. I have many projects in motion and need to meet tight deadlines while dealing with the everyday details of owning a product based business—like packing and shipping orders and answering emails.
How do most of your clients find you? How are you currently marketing your client services?
Most of my clients and customers find me on Instagram, which is one of my strongest marketing tools. Not only do customers of my product line find me there, but the platform is also wonderful to find like-minded brands to collaborate with on custom textile designs. I also delight in any opportunity to be featured on blogs and in magazines to get more eyes on my products! I take many different photos of my products every few months so that I always have fresh content to share on social media, and with blogs and magazines.
You can see more of Molly's beautiful work at http://www.dittohouse.com/ and http://mollyfitzpatrickstudio.com/.