Adobe Photoshop is an extremely powerful program with countless options, tools, and settings that can open up a world of opportunity for designers. Photoshop for Designers is our six week workshop, taught by the amazing Sherry London, an Adobe expert who will help you get the most efficient and effective use of the program whether you are a newbie or a seasoned designer. Upon completion of the workshop you'll be more confident in your Photoshop skills and leave the workshop feeling inspired and ready to begin using Photoshop to develop digital artwork.
This week, leading up to the start of the workshop (coming up on Monday September 11th, 2017!) we are celebrating the work of a few of our stand-out graduates, starting with the incredibly talented artist, Ashley Cecil.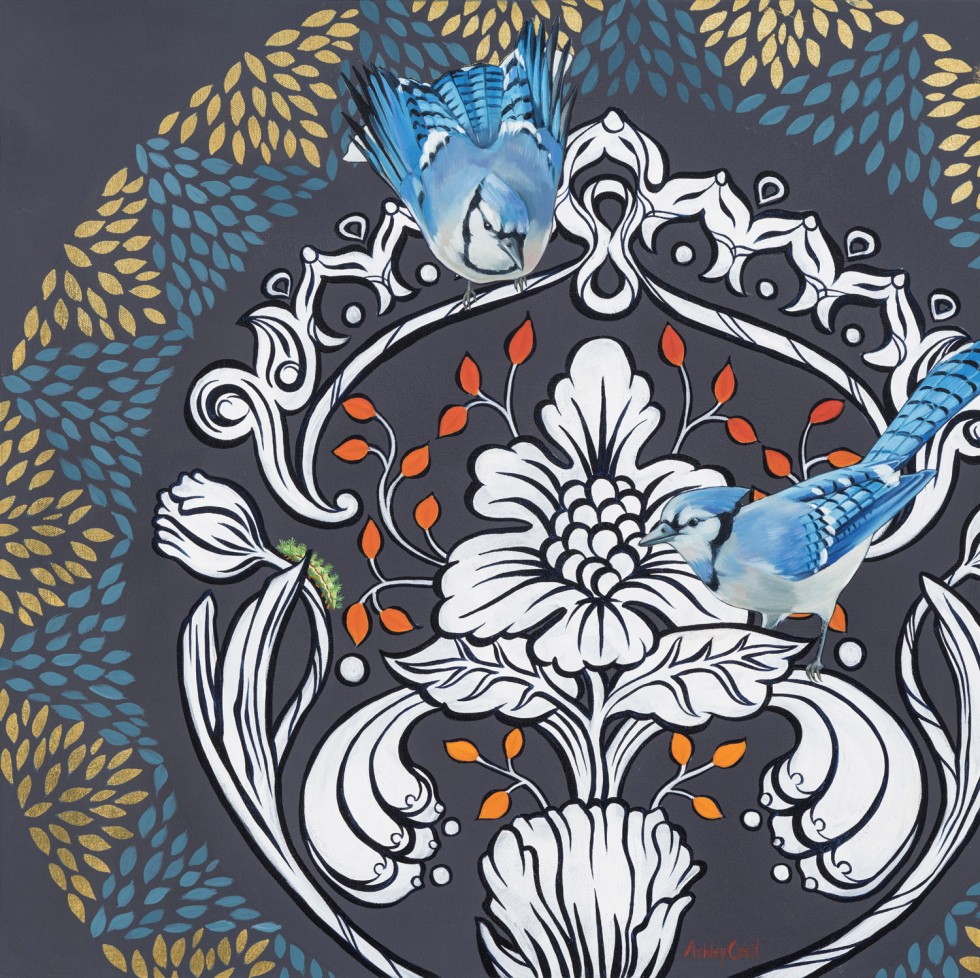 Ashley's original painting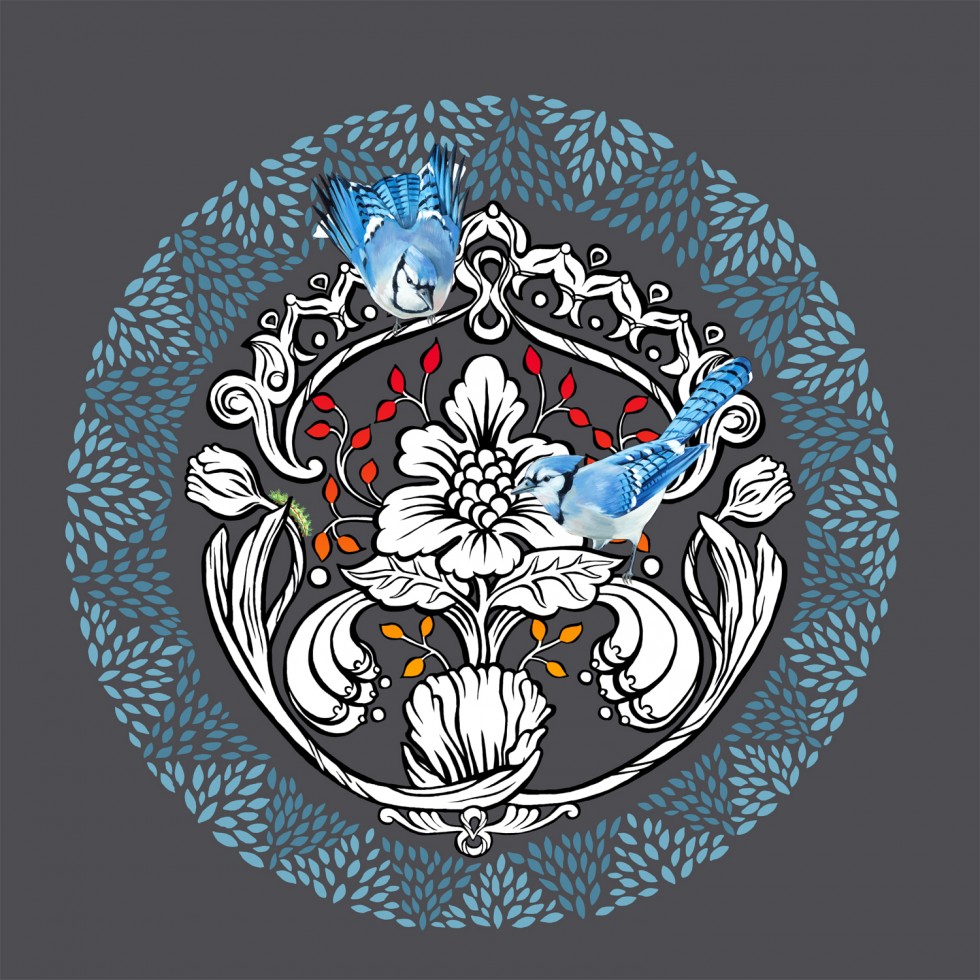 the digitally manipulated image created in Photoshop for Designers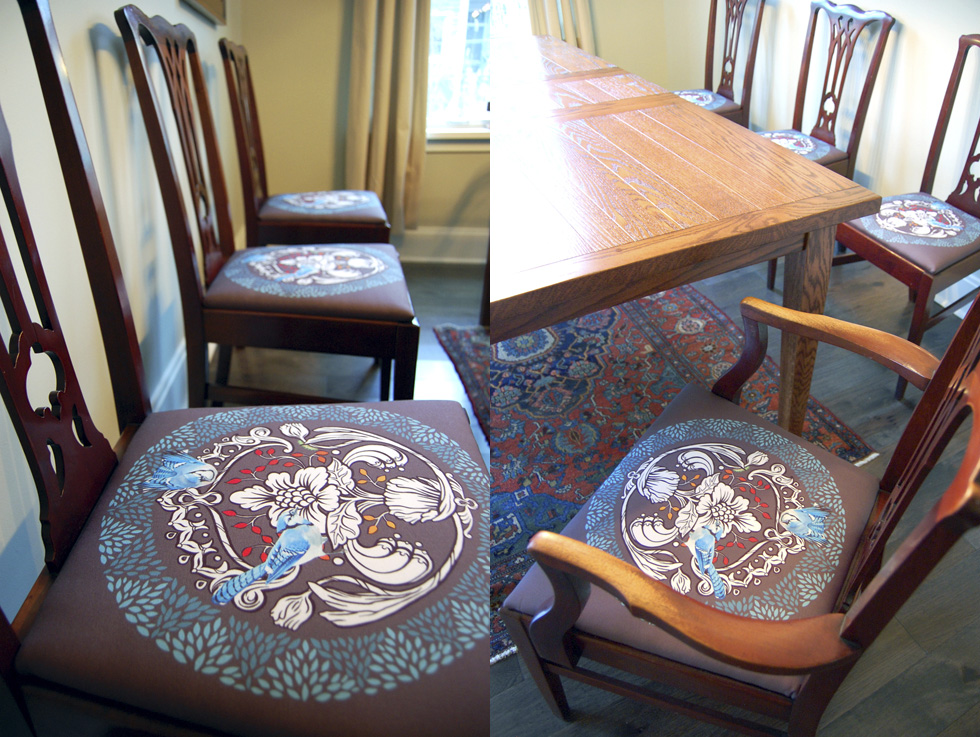 the finished result!
"When I started down the path of textile design a year ago, I didn't think I would ever find a class so relevant to fine artists as Pattern Observer's "Photoshop for Designers" workshop. As an oil painter, I had a lot learn about digitally manipulating my work into repeatable patterns. This workshop taught me how use smart objects, layer masks, clipping masks, refine a selection edge and so much more.
During the workshop, I landed my first commission to translate one of my paintings into fabric to reupholster a client's dining room chairs. The instructor, Sherry London, was great about answering my specific questions and looking at my work on this project. I was able to seamlessly expand the design beyond the edges of the canvas and alter the colors to my fabric printer's specific hex codes. My client loved it!
If you are a painter and and want to design patterns, this workshop is a must!"
Learn more about Ashley at her blog, or visit her on Twitter, Instagram or Pinterest.
Photoshop for Designers begins on Monday, September 11th, 2017. Read more about what's covered in the six-week workshop and register for your spot here.