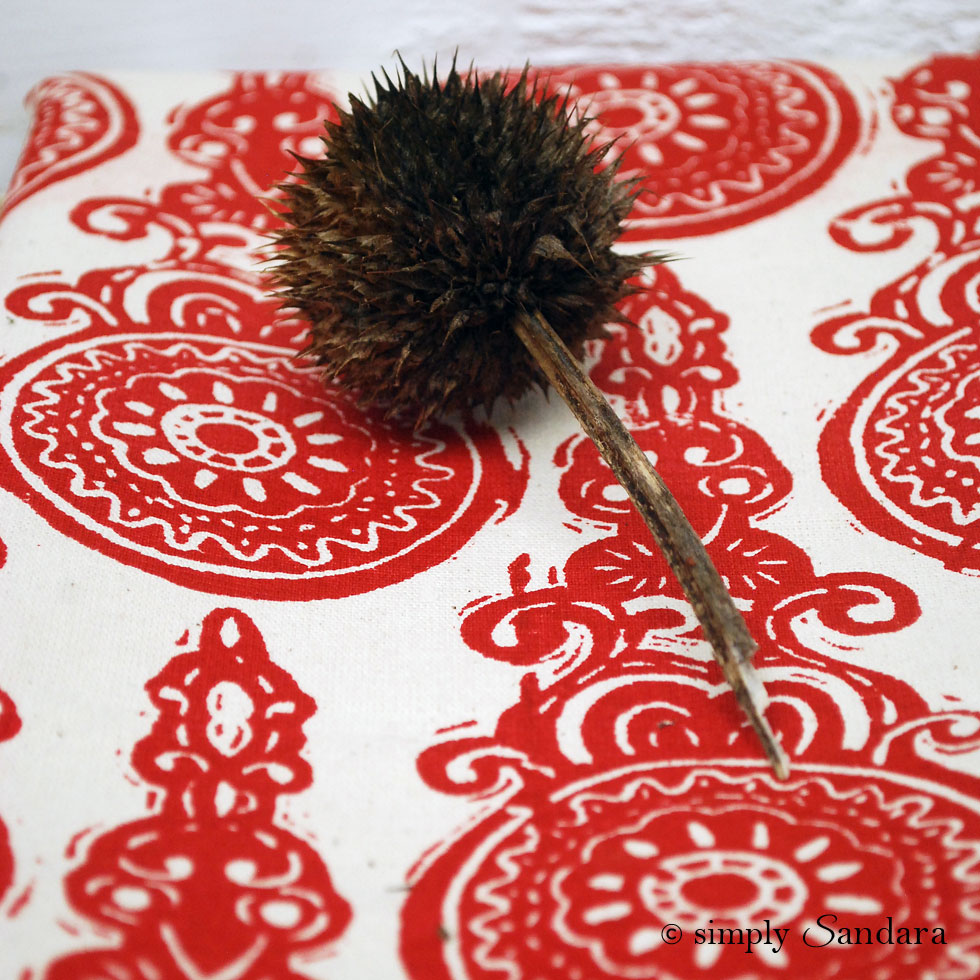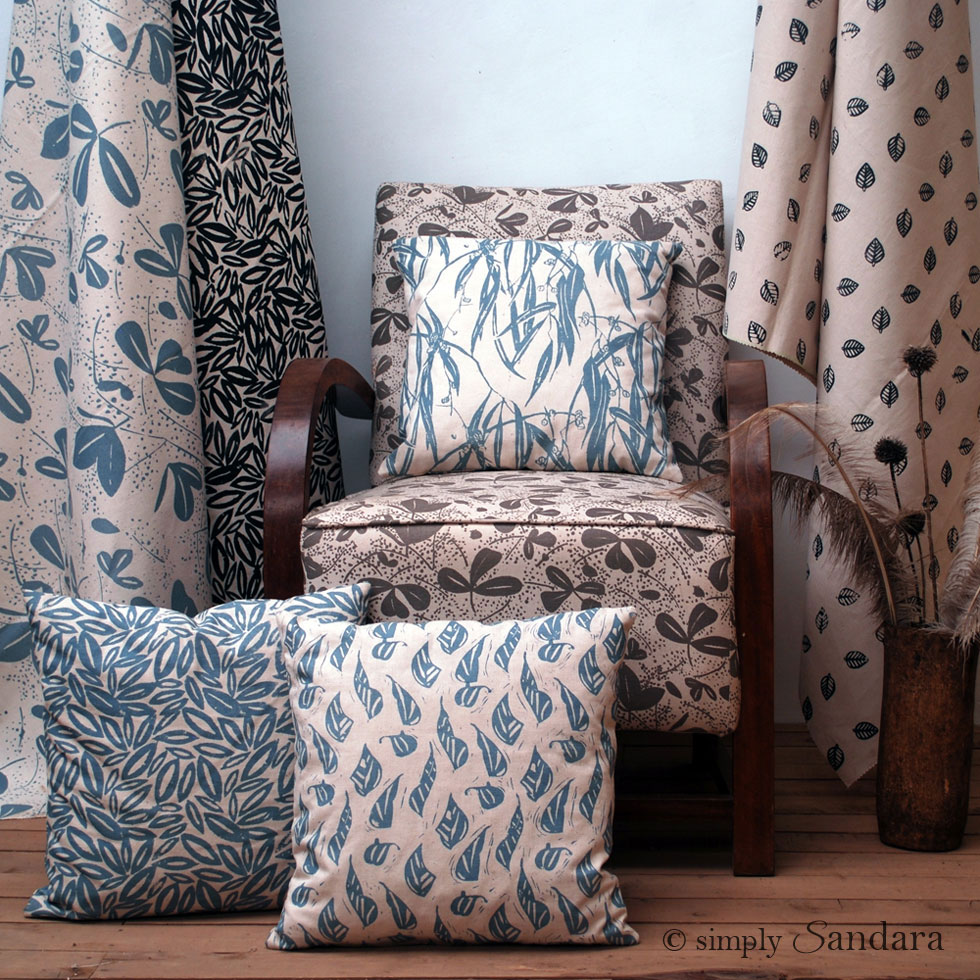 It is always such a joy to hear about the successes of our alumni and today we are thrilled to share one such success story. Sandra Hill was one of our first Sellable Sketch students back in 2011 and has since launched a beautiful line of hand-printed fabrics, and she graciously agreed to share her journey with us today:
"I had this amazing 'light bulb' moment in my life – I was working as a Marketing Manager for a small Aviation company in Kenya and was so bored at work – that I started browsing the Internet when my boss was out! I followed a link from Facebook and stumbled across the 'Print & Pattern' blog. I literally 'lit up' inside. I had discovered there was actually something called 'Surface Pattern Design' and that people were making a career from it! I had finally found my calling!
After this discovery – I was on fire! I consumed everything possible about pattern and signed up in 2011 for The Sellable Sketch e-course with Michelle. This was the beginning of my journey into Textile Design. A couple of years later, after a lot of experimenting, I took another surface pattern e-course – The Art & Business of Surface Pattern Design with Rachael Taylor. Through this journey, I discovered an even more powerful passion for hand printed textiles and began teaching myself how to hand print my designs onto fabric. I began printing fabric using carved lino blocks on my dining room table after the kids were in bed. I had to teach myself everything through the Internet, from books and by trial and error, as there are no Textile or Surface Pattern Design courses available in Kenya.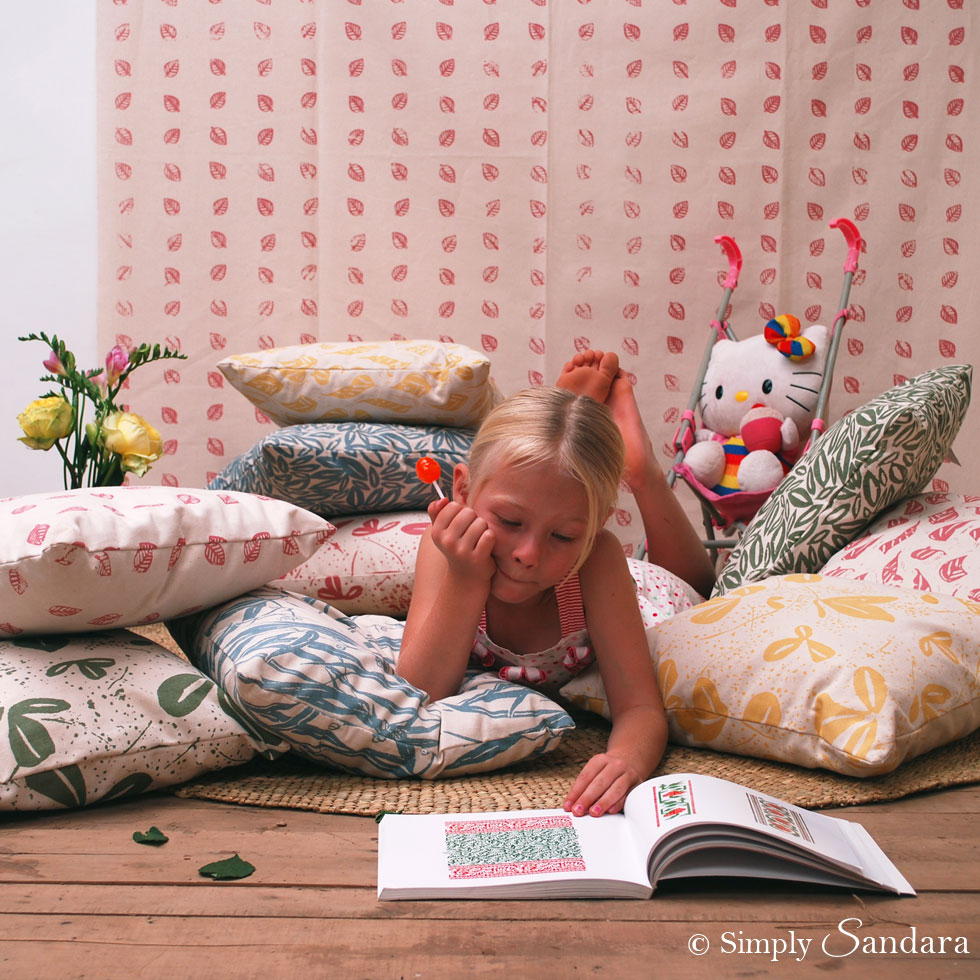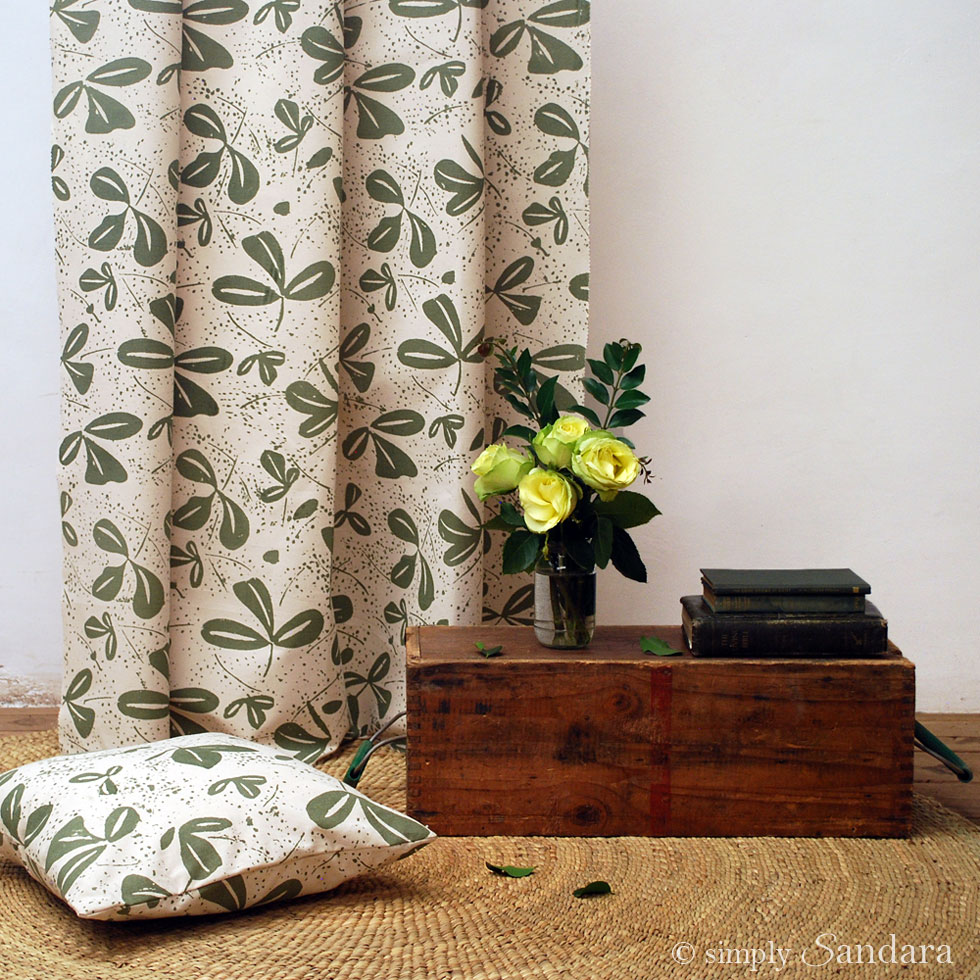 My pattern design and fabric printing skills evolved and I finally hunkered down to put two fabric collections together, which I hand screen printed on a homemade 3 meter printing table. By this point, I had discovered that if I was going to make this a commercially viable business – I needed to be screen printing as opposed to hand block printing. I love the look and feel of hand block printed fabric though  – so I still use hand carved lino prints in my initial artwork and translate these onto my silk screens to achieve the block printed appearance.  It is vitally important to me to support Kenyan industry, so I only print onto 100% cotton fabric that is manufactured here in Kenya.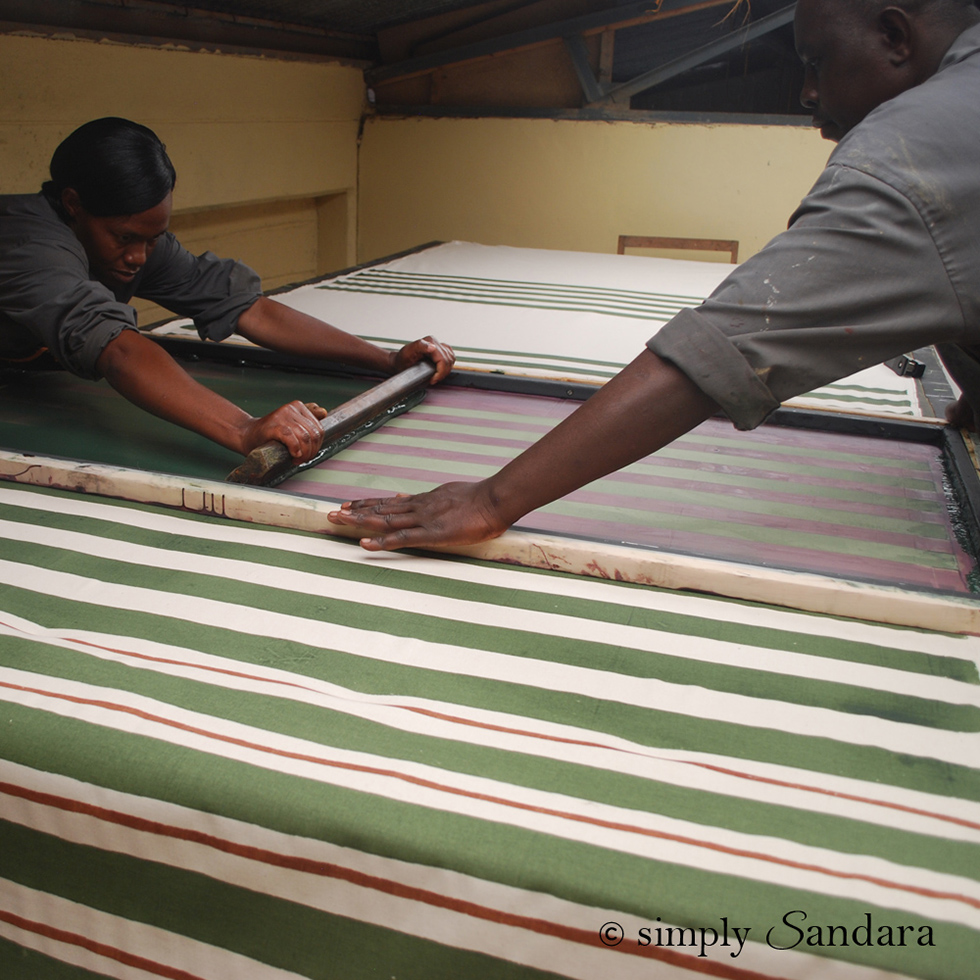 In August 2014, after 3 years of sweat and tears, I finally launched my Hand Printed Home Furnishing Fabric brand, Simply Sandara. I had an incredible response from people and started receiving my first orders! The journey is always ongoing and I am now, designing new collections, building a longer printing table to increase production, training more people to help with the screen printing process, working with Elijah (a fellow artist and my first colleague) to develop his own designs and fabric collection and taking Marie Forleo's B-School programme to help me take Simply Sandara online in a more effective and meaningful way.
In the bigger picture – my dream is to transfer my knowledge & experience to fellow, artistically inclined Kenyans, in order to help create and develop a thriving Kenyan Textile and Surface Pattern Design Industry."
The Simply Sandara website is still under construction but in the meantime you can learn more about the brand via Facebook, Twitter or Instagram. Have a great weekend everyone, and happy first day of spring! -Chelsea