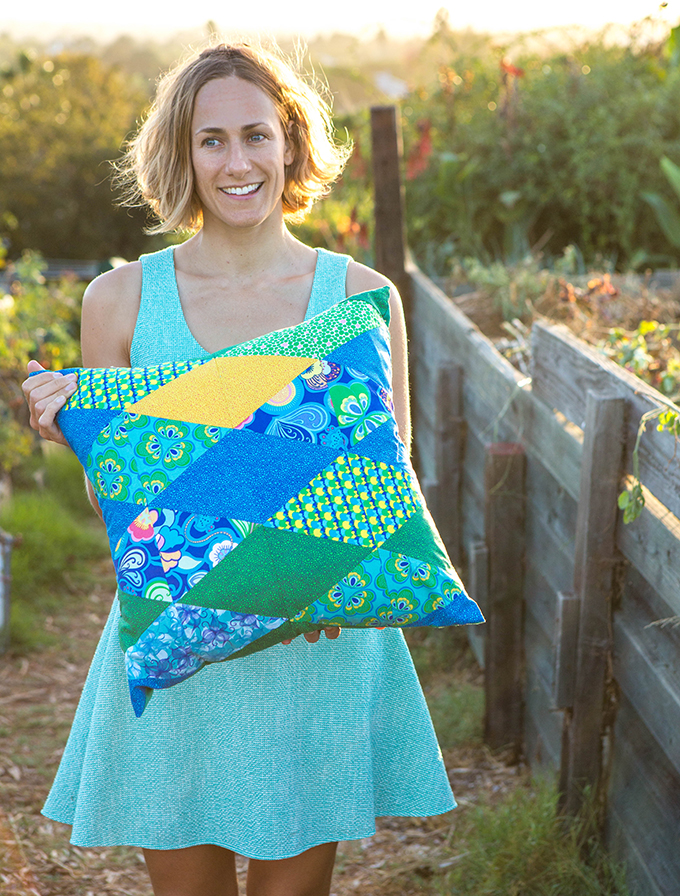 Artist Amanda Caronia, founder of the design brand Bella Caronia, creates art for a variety of products in the home, gift and apparel industries. She had such a great response to her hand drawn and painted style at Surtex last May, she is back with us to share some of her new work and debuting products.
Amanda has been busy this year introducing her first fabric line, Spring Bloom, with Windham Fabrics that can be found in stores this month. She writes, "The most rewarding thing about designing for fabric is seeing all the beautiful things people make with your fabric." The Spring Bloom Windham Blog Hop featuring some of these makers' projects can be found here (see the full schedule below for more details.*)
Left: Artist Amanda with Diamond Pillow in Spring Bloom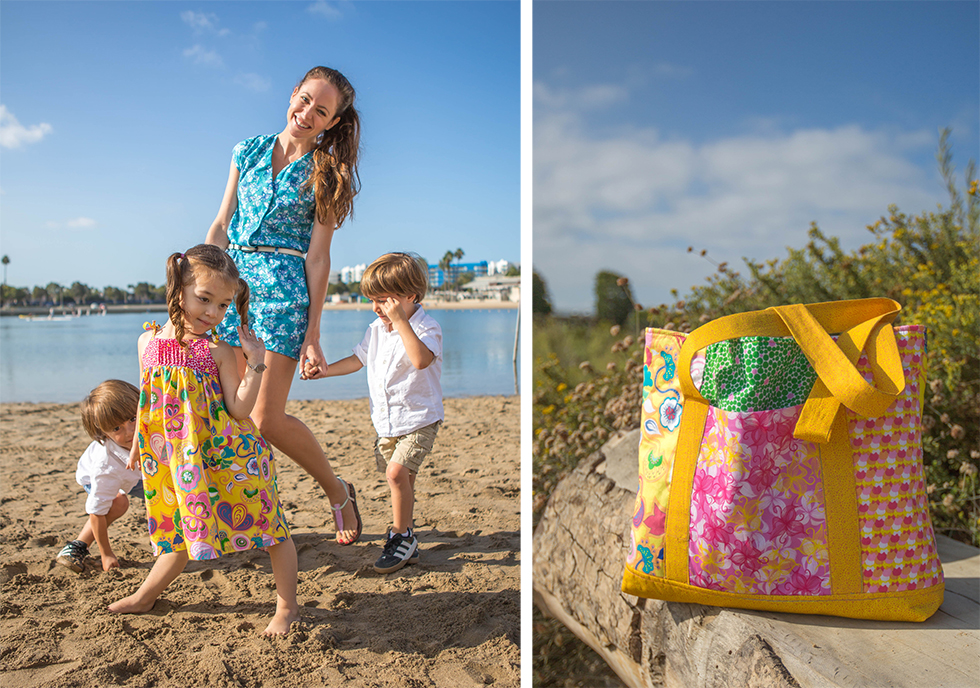 Left: Spring Bloom Playsuit and Saudade Sundress; Right: Spring Bloom Winslow Tote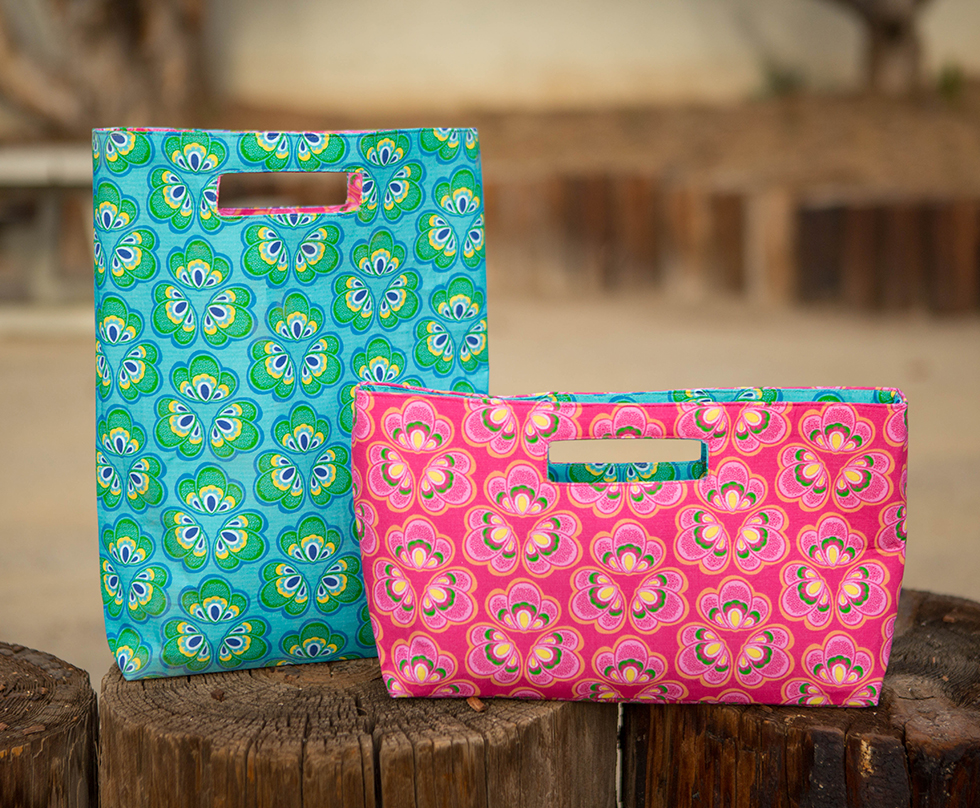 Spring Bloom Chelsea Bags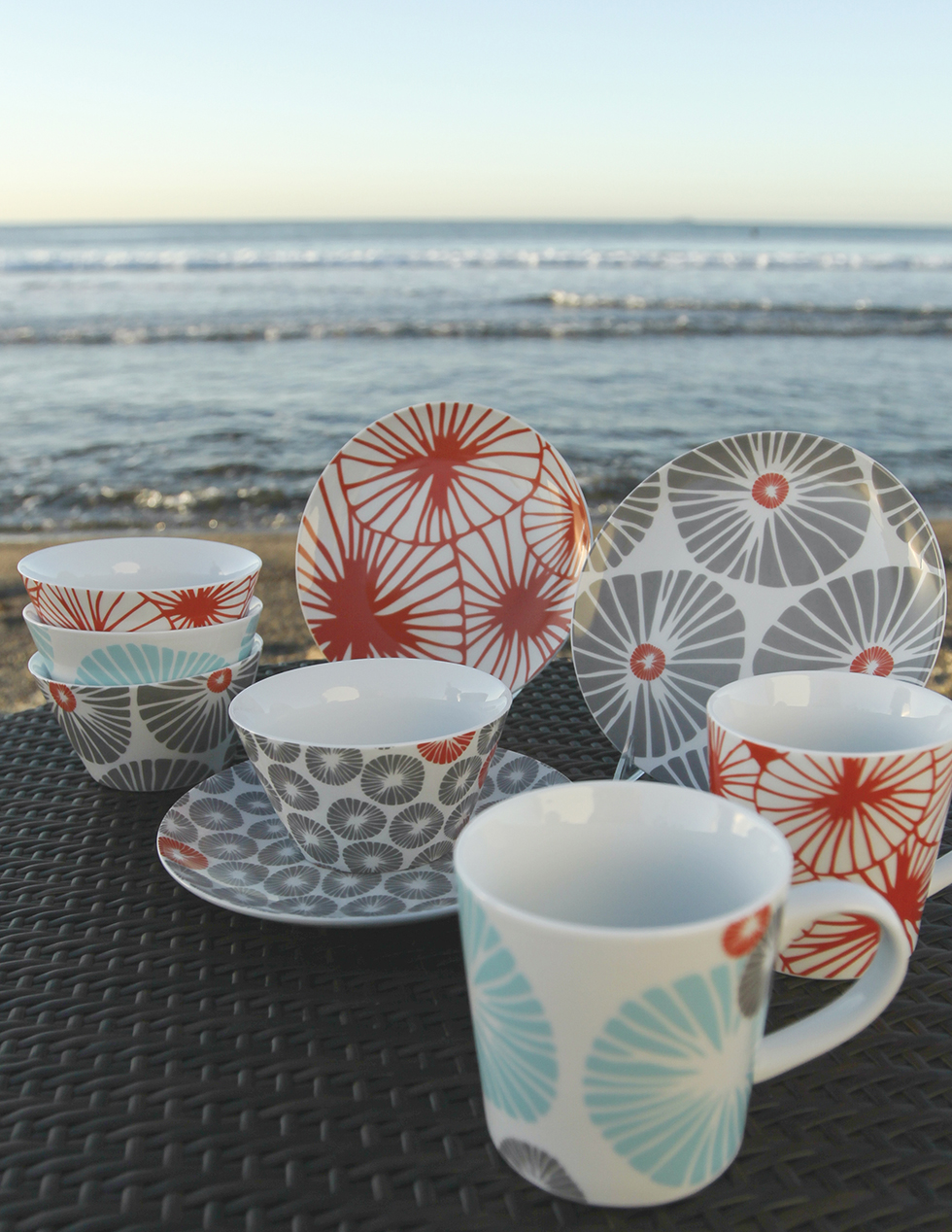 Amanda's Kahopo porcelain collection for Paper Products Design (shown left) also debuted at this year's Atlanta Gift Show, and her Crush line of home office products is now available from Colorful Images.
Amanda escapes to the beaches around her home in Los Angeles for inspiration and spends most days in her studio drawing, painting and planning future projects. She has partnered with art licensing agent Deb Eiseman to build the Bella Caronia brand and collaborates with her talented husband Peter Caronia on all product photography. Stay tuned for more exciting announcements from Bella Caronia in 2015!
*The Spring Bloom Windham Blog Hop can be found here starting April 20th. Here is the full schedule:
April 20 Windham Fabrics Snip-its, Bella Caronia Blog
April 21 Leah and Bea Koch – Wintergreen and the Bee
April 22 Nell Timmer – Nell's Notions
April 23 Jessica Darling
April 24 Kristy Daum – St. Louis Folk Victorian
April 25 Sherri Sylvester – Thread Riding Hood
April 26 Cindy Wiens – Live a Colorful Life
April 27 Krista Hennebury – Poppyprint
April 28 Felicity Ronaghan – Felicity Quilts
April 29 Casey York – The Studiolo
April 30 Janice Ryan – Better Off Thread
May 1 Deborah Moebes – Whipstitch
May 2 Bella Caronia Blog That's a Wrap