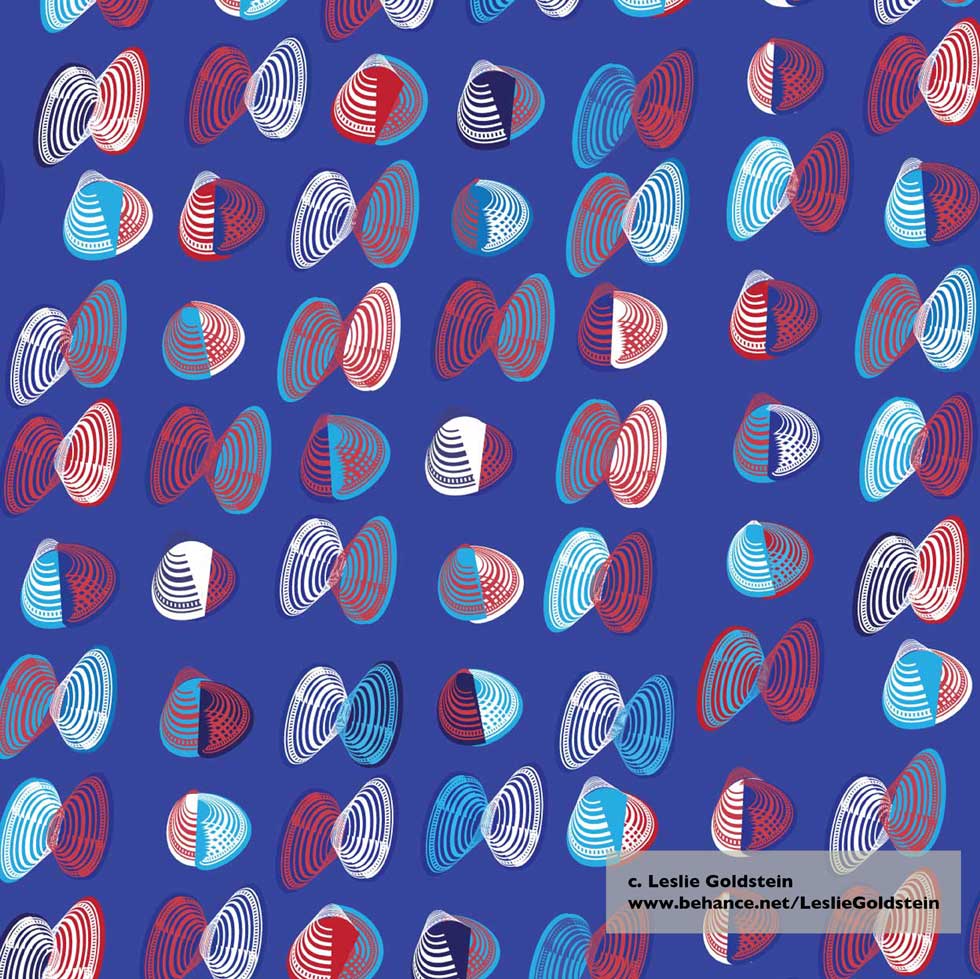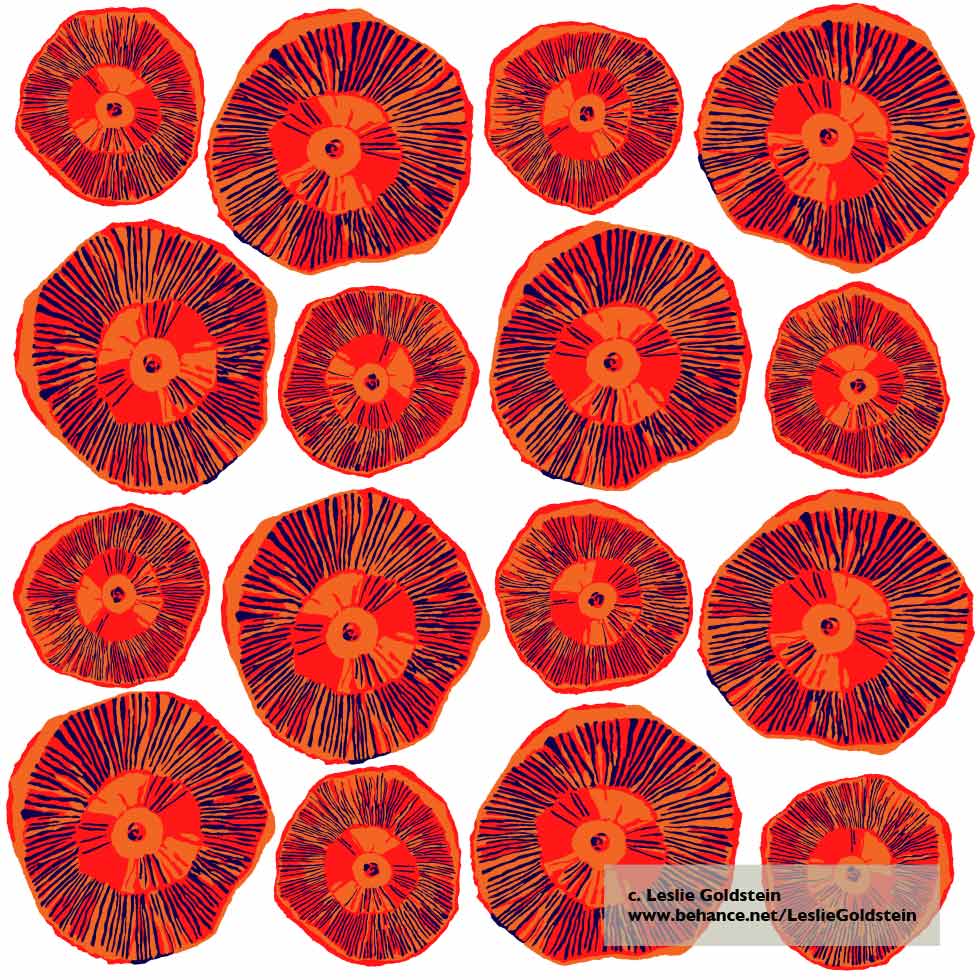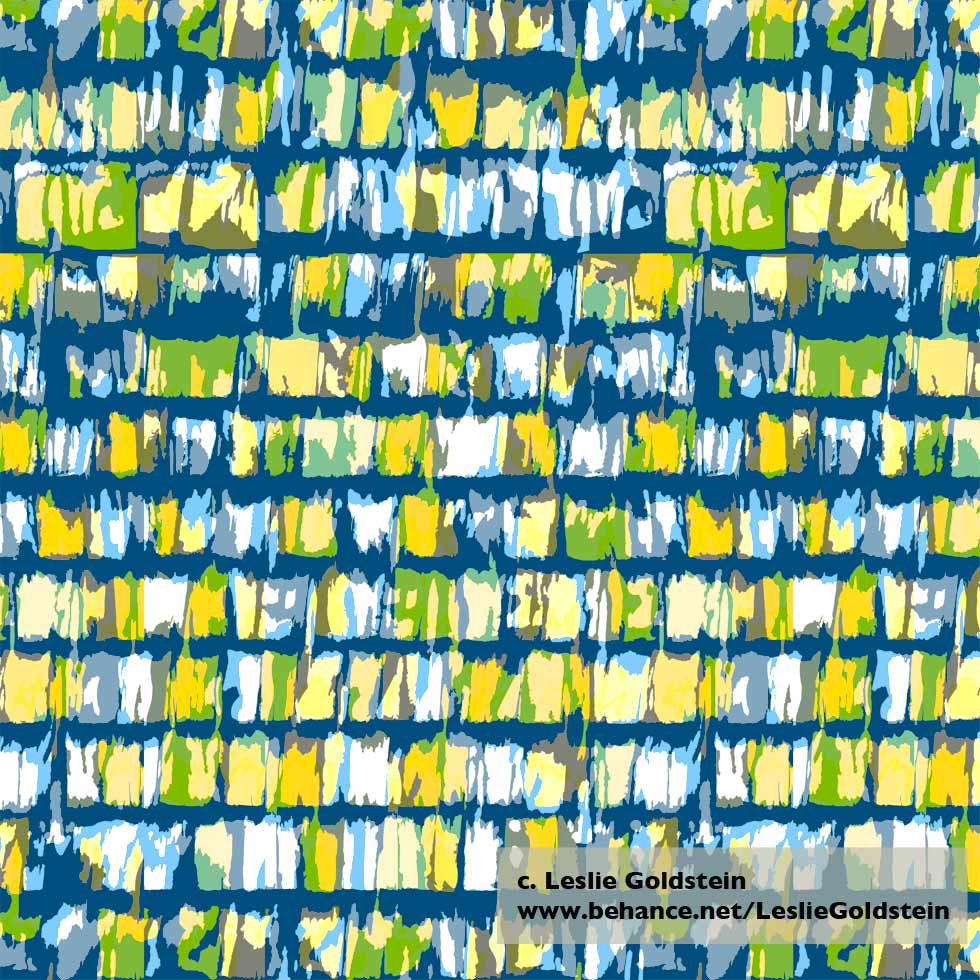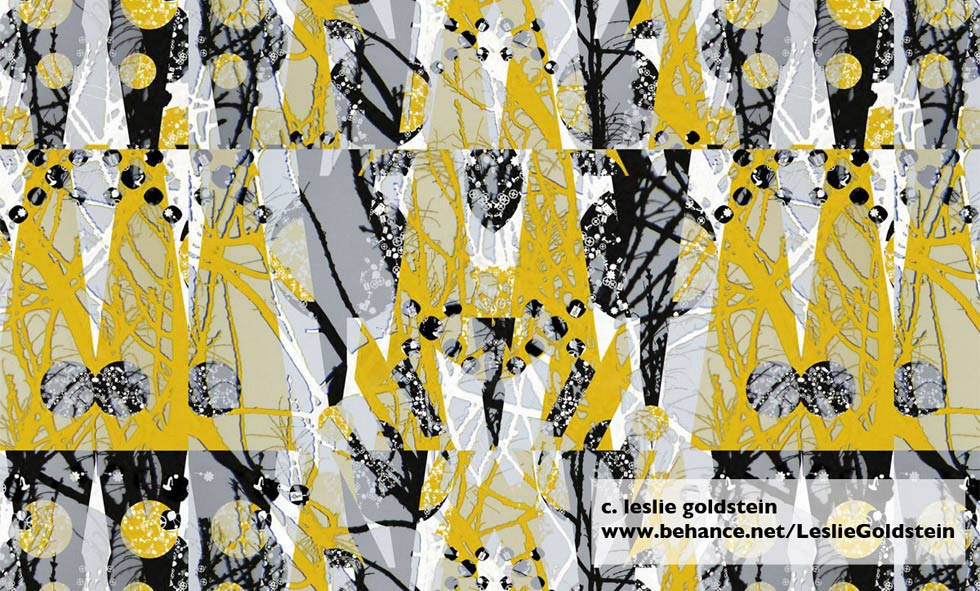 I always love wrapping up the week with a featured designer post. The variety of styles and techniques showcased by different designers always sends me into the weekend inspired and eager to create, and today's featured is no exception! Leslie Goldstein is a Lexington, Massachusetts based textile and graphic designer who works with "digital mixed media that comes from most everywhere" including photographs, Letraset, tape, and other less likely sources which Leslie talks about below:

"Leslie loves to draw" is my nursery school teacher's comment. After a college librarian career working with art and architecture students and collections, I received a certificate in graphic design from Rhode Island School of Design in 2010, where there is a surface design class taught by the wonderful Adrian Burke. My process starts with a concept, sketches, or a collage made on paper. Often followed by a collage of found materials from mushrooms, discarded plastic pieces from a hospital emergency room to 35 mm film. The materials are scanned and manipulated with Illustrator and Photoshop. My photographs are in the third and fourth patterns above. There may be many versions of a pattern until a satisfying one emerges. Samples of my work may seen on Behance or by invitation at the Artlicensing Show."
Have a great weekend, everyone! -Chelsea
YOU can get started in the textile design industry today. Get our FREE video training and learn how to turn your artwork into TEXTILE DESIGNS that sell! GET ACCESS NOW!