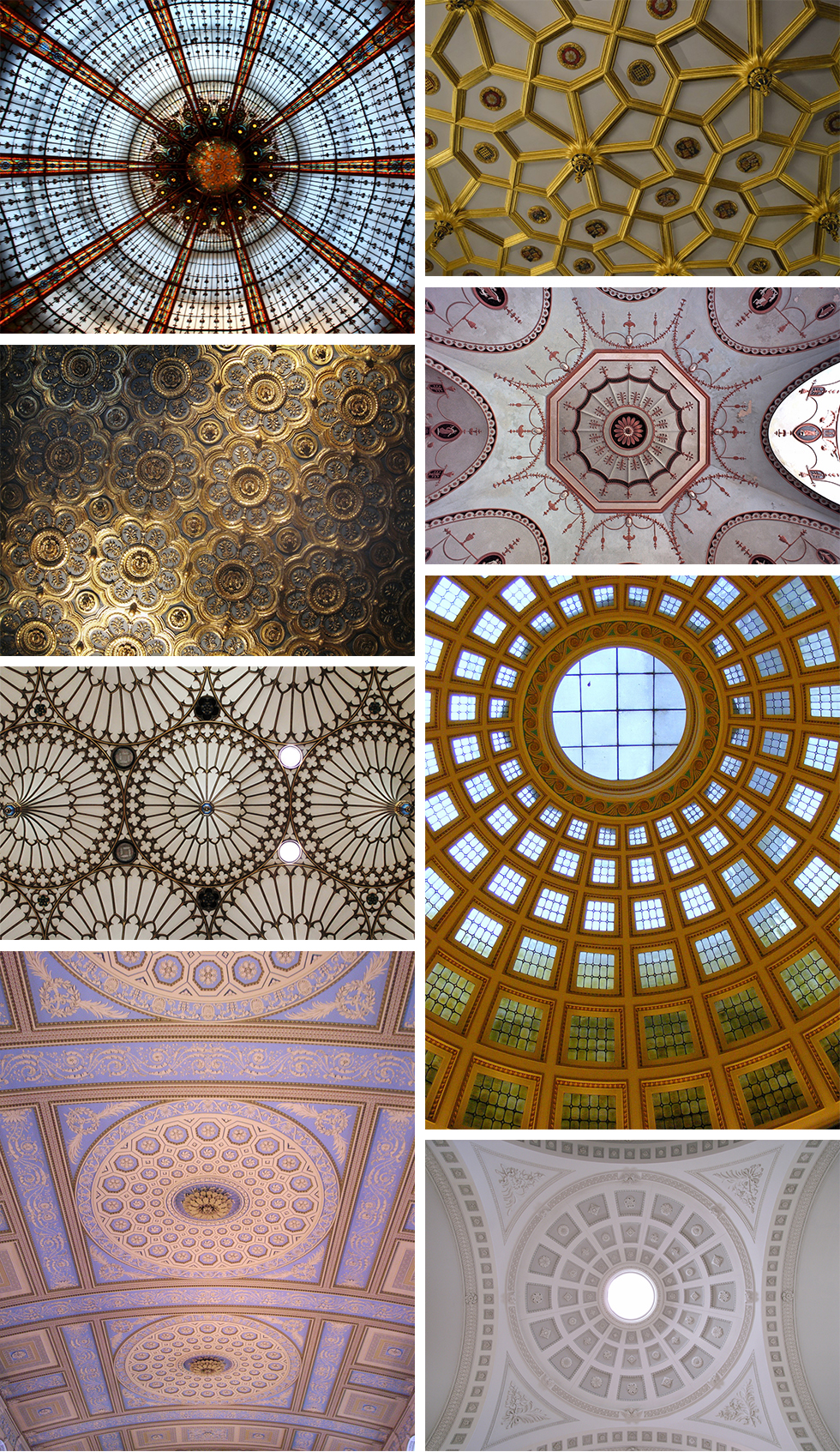 Images via: (clockwise from top left) 
 "La Fayette Up" by petter palander, 
 "Hampton Court ceiling gilding" by Matt Brown, 
 "Osterley House – The Grotto Ceiling" by Maxwell Hamilton, 
 "Ceiling" by Jo Jakeman, 
 "Ceiling – St Mary-at-Hill" by Steve Cadman, 
 "Chapel Ceiling" by Steve Cadman (cropped from original), 
 "Fan Vaulting" by Charles Clegg, 
 "Ornate Ceiling" by icelight

Is your eye drawn to the colors and patterns you see on clothing or in home decor? Do patterns fill your doodles, drawings and artwork? You could make money in the textile design industry. Get our FREE video training today!