Long before I entered the world of textile design, I admired artists whose work featured patterns prominently within their paintings. To this day, almost nothing in a painting will stir my heart more than seeing textiles, wallpaper or other patterned surroundings painted with great detail and care, so you can imagine my utter delight when artist Stephanie Borg introduced herself on Facebook!

"My name is Stephanie Borg and I am from Malta, currently also residing in this colourful tiny island in the middle of the Mediterranean. I'm a self-taught artist with a great passion for colour and pattern. I am also a graphic designer with over 20 years of professional experience in the field.
My fascination for colour and pattern has been my constant companion since childhood – I used to accompany my mother to textile shops and was always asking for fabric scraps so that when at home, I would study the patterns and colour combinations, and try to match them together, whilst also trying my hand at drawing my own creations.
After completing post-secondary school and choosing to be a graphic designer, working my way up to a senior post, I moved to the Sultanate of Oman, where I lived for about 6 years. In Oman I started drawing again and I have been quite prolific since then. My greatest source of inspiration were the Omani women in their traditional attire with all their different colours, patterns, sequins, fringes and all sorts of embellishments. The Middle East has greatly influenced my work and enriched my passion for colour and pattern, and challenged me to look at colour combinations from a non-western perspective. The Omani women inspired my series of ink drawings that allowed me to draw these subjects in all their colourful glory whilst creating my own patterns and colour schemes. These drawings feature on my Art Cards, Wrapping Paper and Prints.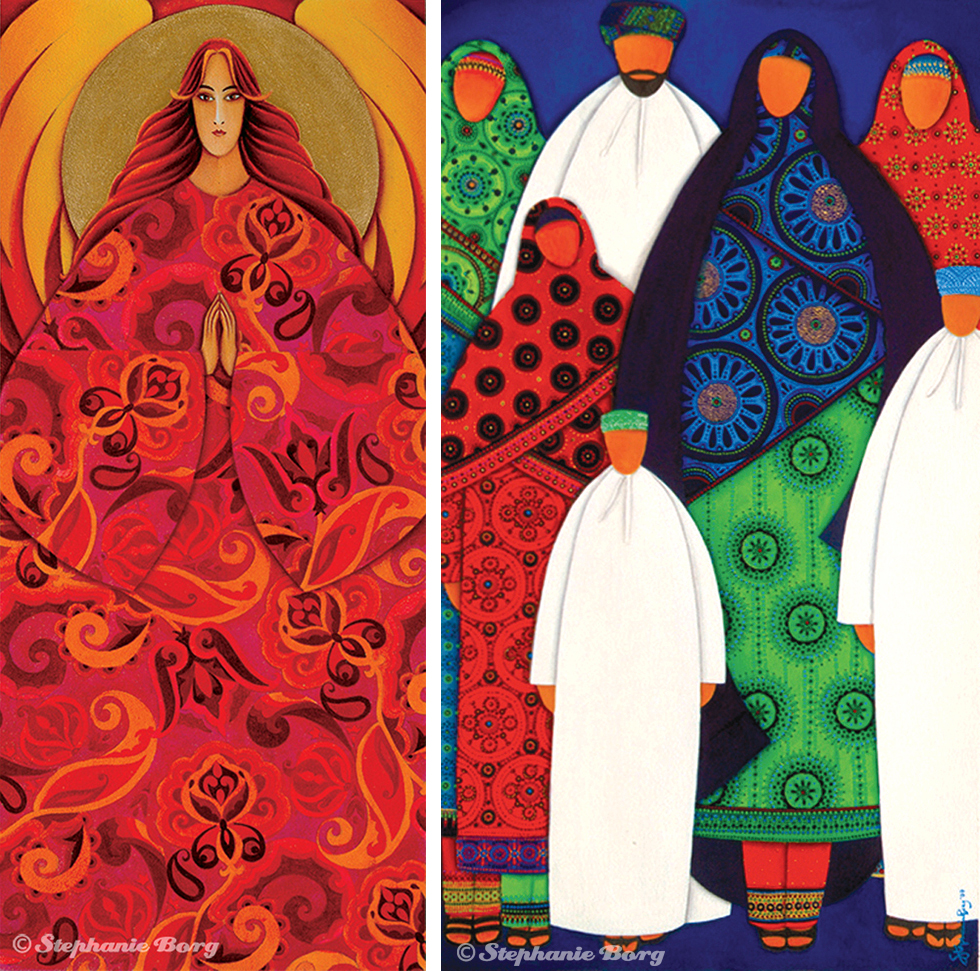 Upon my return to Malta in 2008, I rekindled my love for old Maltese patterned cement tiles. Since then I have been photographing and redrawing these patterns, some of which I meticulously included in my ink drawings whilst others I drew in digital format. In 2013, I launched my 'Mug Collection' inspired by these tiles. In this collection I decided to give the concept a twist, in that I chose a more contemporary palette instead of the traditional colour schemes. Last year I launched a Collection of Prints featuring these patterns, whereby I kept faithful to the original colours and lines. My aim is to revive an awareness to this dying craft of cement tile-making and to bring these old patterns back to life again through objects of every-day use. I invested in my own set-up to produce the mugs: I have a printer that takes sublimation ink and paper on which I print my artworks and then I heat press each mug individually myself. I have also designed my own packaging. Each mug is individually wrapped and tied together with a ribbon and a descriptive tag.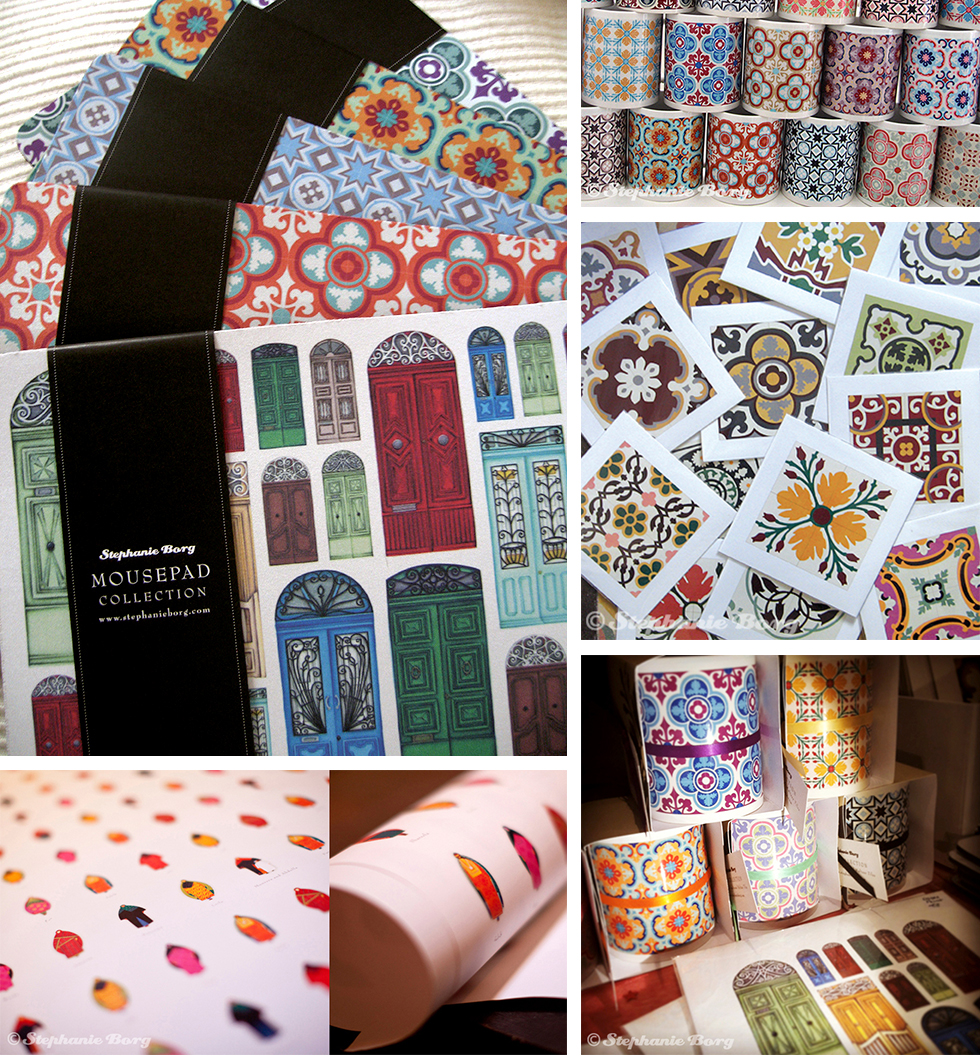 My current projects include the launch of a new range of mugs entitled "The Artist's Collection" whereby I am creating different artworks, illustrations and patterns that would be the reflection of my muse at the time of creation. I am also collaborating with a local creator of organic soaps and lotions, Charlene Mercieca of Soap Cafe, and together we are developing a line of products for which I will be designing the packaging that would feature patterns inspired by the Maltese tiles. I am also in the process of creating a range of coasters to complement my Mug Collection.
In the meantime, I'm working on a new collection of ink drawings in preparation to my next solo expo in a couple of year's time that would have Malta's daily life and culture as a theme. My technique involves applying washes of ink layer upon layer until the desired effect, hue and opacity are achieved. This is quite a time-consuming technique and it takes me about a full-working week to finish one small piece.
Last April I was invited to be part of a collective art exhibition that was organised by Malta Enterprise and held at their recently-opened premises. During the year I take part in various local Artisan Fairs that help me gain more exposure and reach more locals and tourists alike. Interacting with people helps me gauge market likes and preferences that I take into consideration when coming up with a new line, but ultimately I always keep true to who I am as an artist."
See more from Stephanie at www.stephanieborg.com or visit her on Facebook. -Chelsea
Is your eye drawn to the colors and patterns you see on clothing or in home decor? Do patterns fill your doodles, drawings and artwork? You could make money in the textile design industry. Get our FREE video training today!