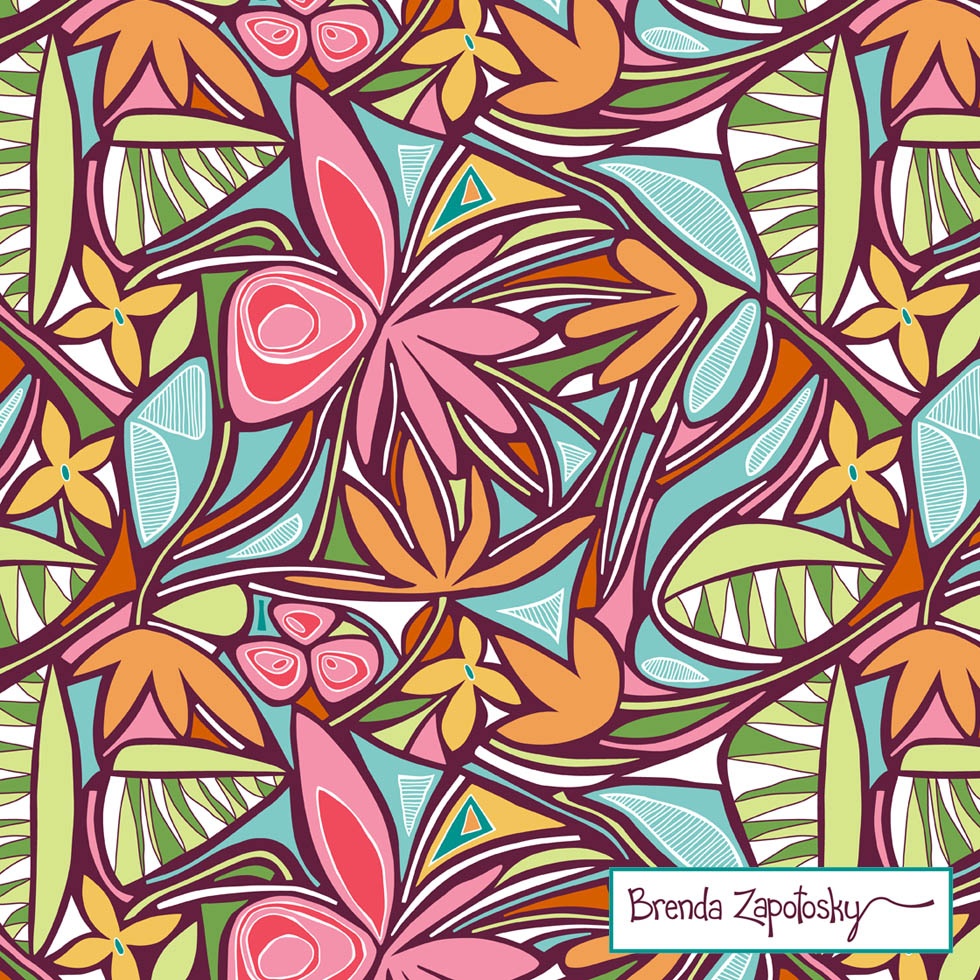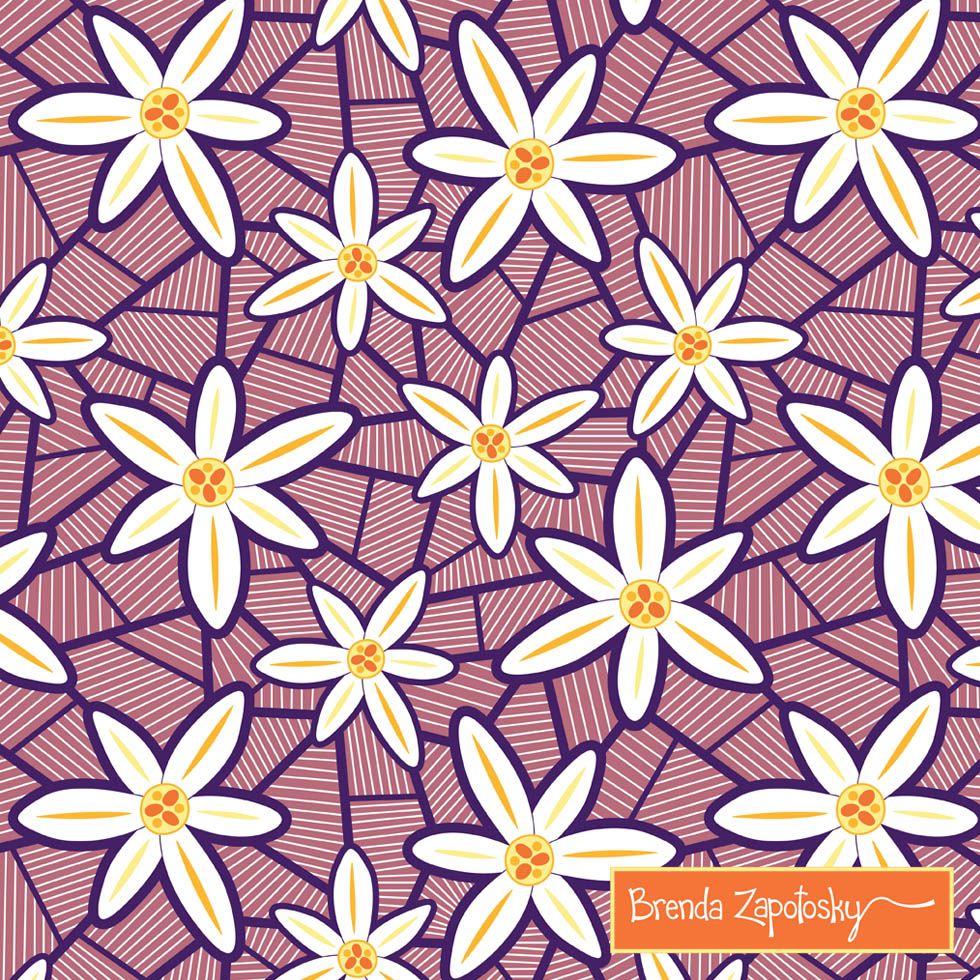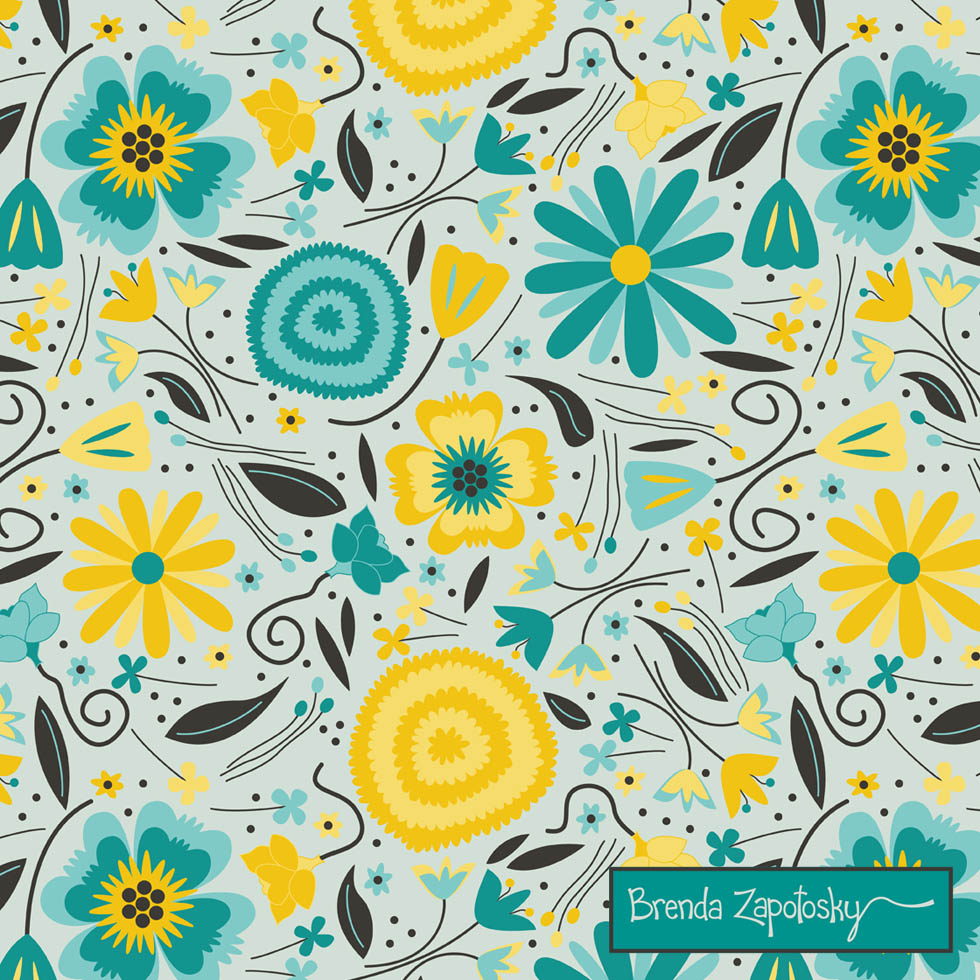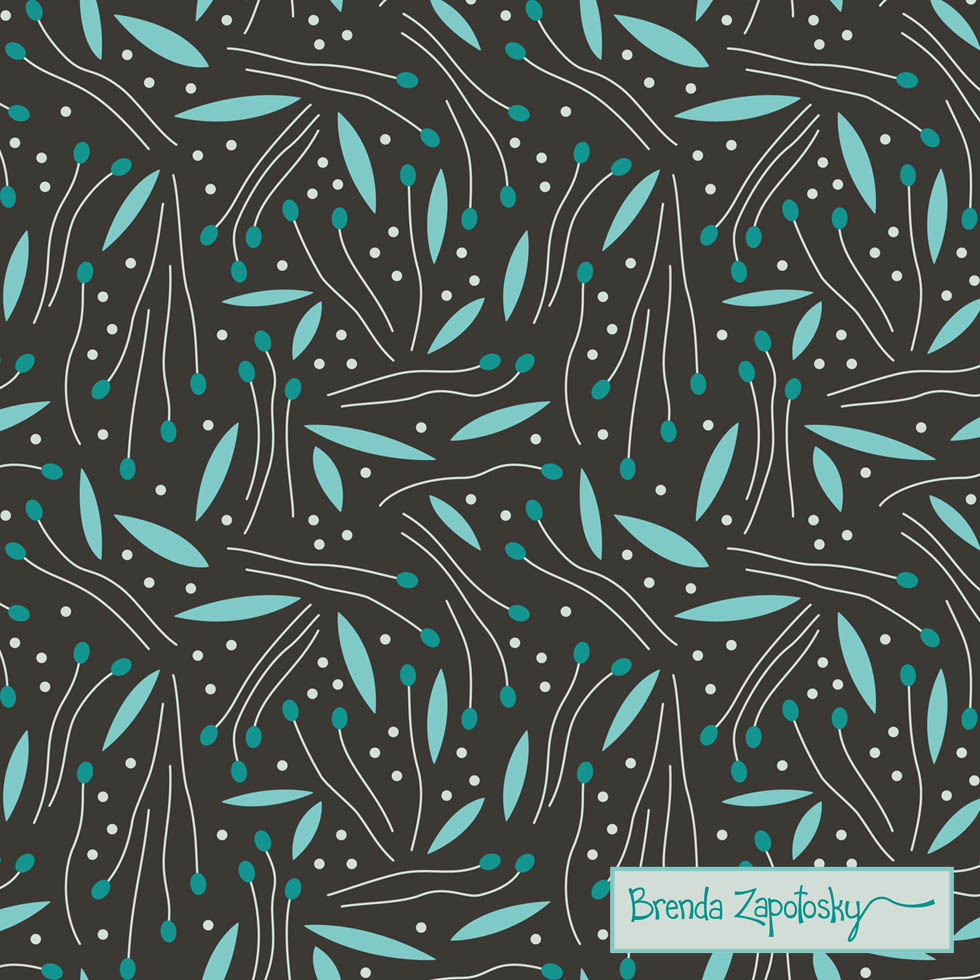 Brenda Zapotosky is an "illustrator, artist and designer specializing in surface patterns, greeting cards, stationery, scrapbooking products, and fabric design." We love Brenda's playful style and her exciting use of color–we think she made the right decision in switching from the world of architecture to surface design! 😉
"I have a Master of Architecture Degree from the University of Pennsylvania. I worked in the field of architecture for many years, during which I began a greeting card business, creating cards from my hand drawn doodles, under the brand name BdoodleZ. In 2013 I decided to quit my part-time architecture job to pursue illustration full-time. I expected to have my focus be greeting cards and stationery since that is what I had been doing. As part of that, I wanted to start designing gift wrap too. So I taught myself how to create seamless patterns in both Photoshop and Illustrator (a program I also taught myself to use during that time). As I began to dive deeper into Surface Pattern Design, I realized that I really loved designing patterns, even more so than greeting cards. Pattern design encompasses all of what I love, combining my artistic side with my architecture side… I love taking art elements and then thinking through the process of arranging them and working out a seamless pattern. Architecture, while the design of buildings, is ultimately a profession of problem solving, and creating patterns is essentially the same thing!
I have 4-5 doodle books filled with my abstract doodles. My style has always been a very crisp line, black pen look. I have loved learning how to create vector art, as my hand drawings were always more technical than sketchy. In graduate school I studied traditional print making. We learned many styles of print making, but etching became my favorite, as it was the best translation of my black and white ink style to that print making medium.
My patterns reflect a lot of this style, while trying to be practical for people to use. Crisp smooth lines, flat color, and hatchings are some of my signature looks."
You can see more of Brenda's work at http://www.brendamz.blogspot.com/ or visit her Spoonflower shop, her Facebook fan page, or check out her fun Instagram feed. Have a great weekend!! -Chelsea
Interested in textile design but not sure how to start? We've created a FREE video training just for you! LEARN MORE