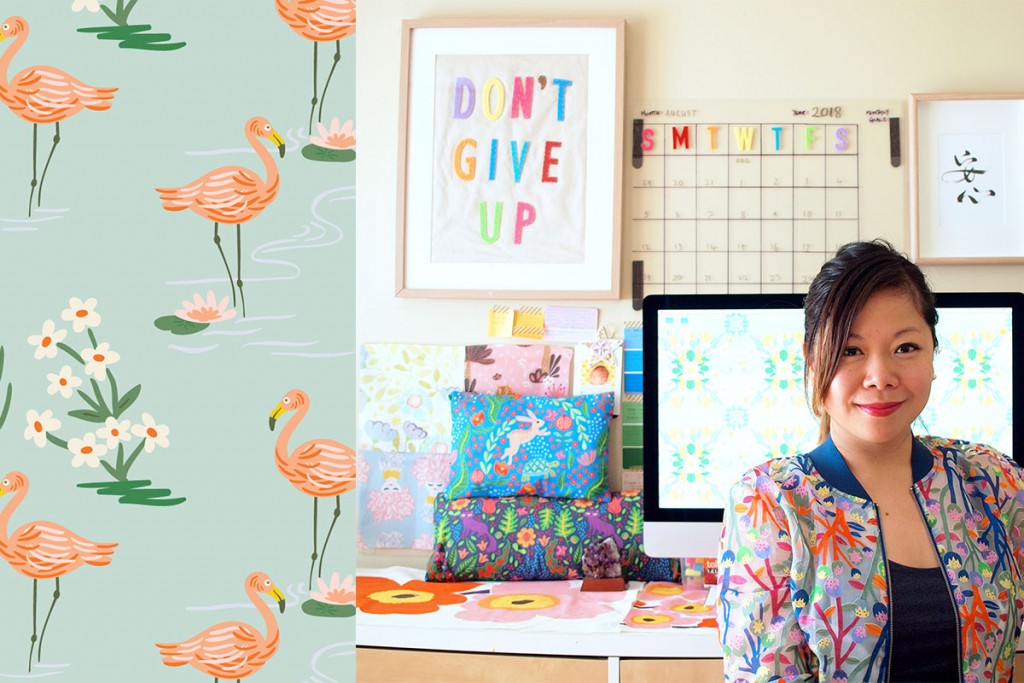 With this year's Surtex just around the corner, we're so excited to begin highlighting the amazing designers who will be at this year's show. With Mable's work, one cannot help but be drawn to her charming animal patterns and feminine color usage.
A natural first question to be curious about is how Mable's career path began. When asked, she shared this with us: "My creative career started out as a journalist, fashion stylist, travel writer, and then a fine art photographer. Currently, my passion lies in surface pattern design because I have discovered you can make a career from making patterns! What makes me unique compared to most is that I'm a self-taught surface pattern designer who is a bit of a Scandiphile!"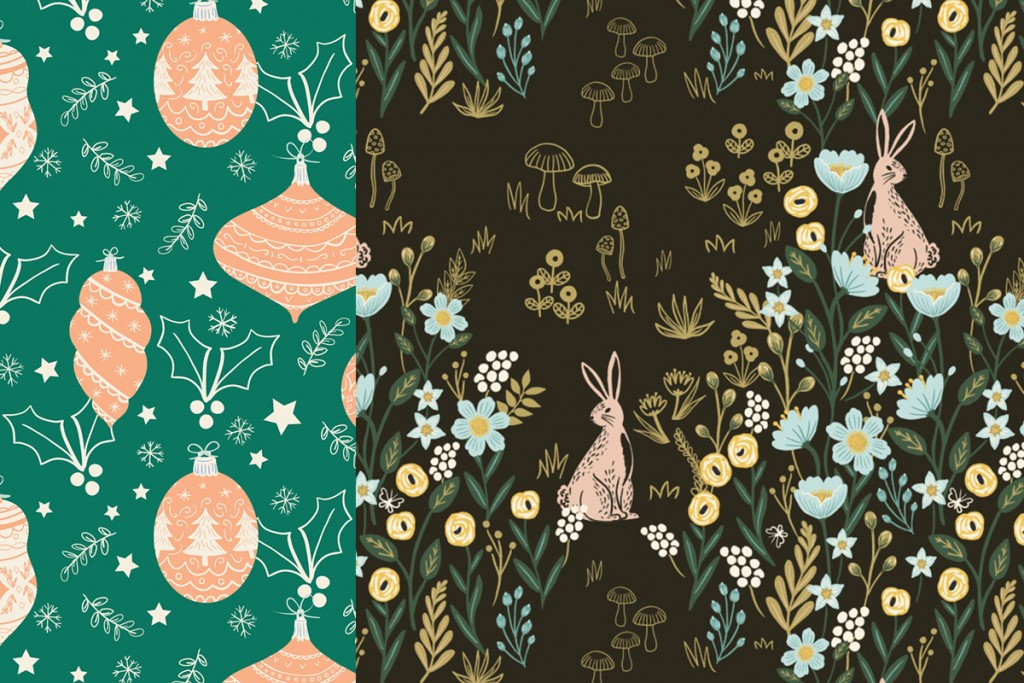 When it comes to inspiration for creation and process, Mable's influences come from many sources. She says, "I love nature and particularly enjoy birds, flowers, and insects. I use a combination of digital and hand-drawn elements when creating the patterns. My style is whimsical and folk-artsy with a twist of vintage. The Woodland Wonders collection, for instance, was inspired by William Morris and it features more intricate and elaborate patterns."
This is Mable's first time at Surtex and when we asked her about her vision for this extraordinary show, she have a very thoughtful answer, replying: "As a first-time contender at Surtex, I'm excited to show my style to buyers. I think I bring an element of fun and frolicsome feel to vintage—it's something old and something new put together, which you don't often see."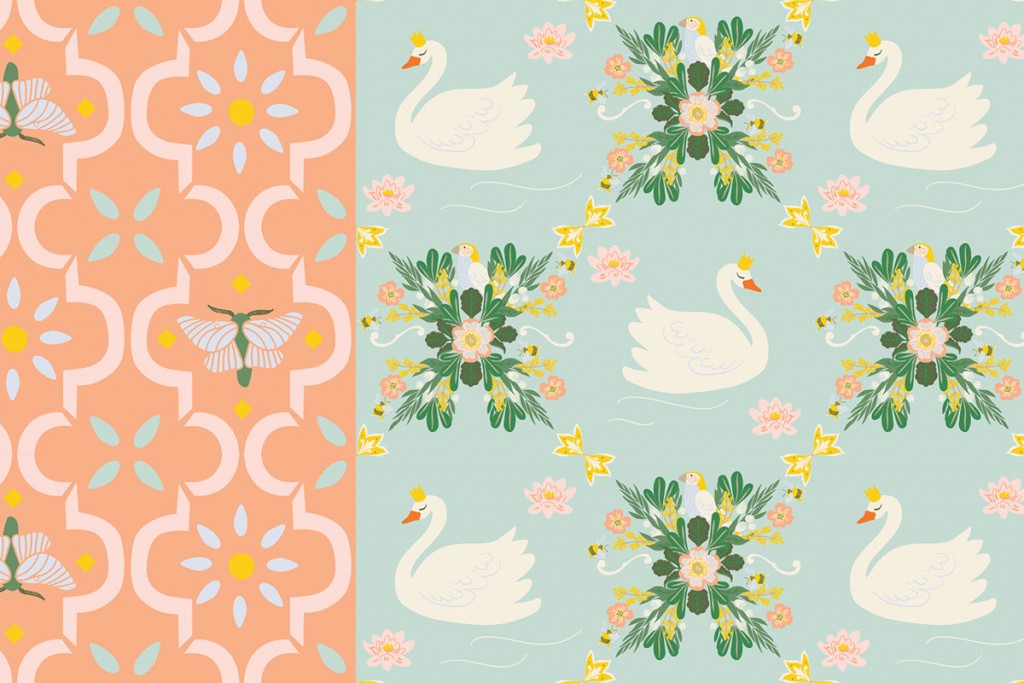 Remember, this year's Surtex is February 3-6, 2019, at the Javits Center in New York City. Make sure you stop by Mable Tan's Booth #3377 to enjoy her amazing talents. If you can't make it to the show or crave seeing more of her work, you can also visit her Instagram page.