If you're a longtime reader you may remember our past feature on British textile designer Sarah Frost and her printed accessory label, Sarah Joy Frost (formerly called Sarah Joy.) Well Sarah is back with a new website, new branding and a beautiful new collection of scarves, tote bags, and other accessories. The label was launched after the designer recently graduated with an MA in Textile Innovation.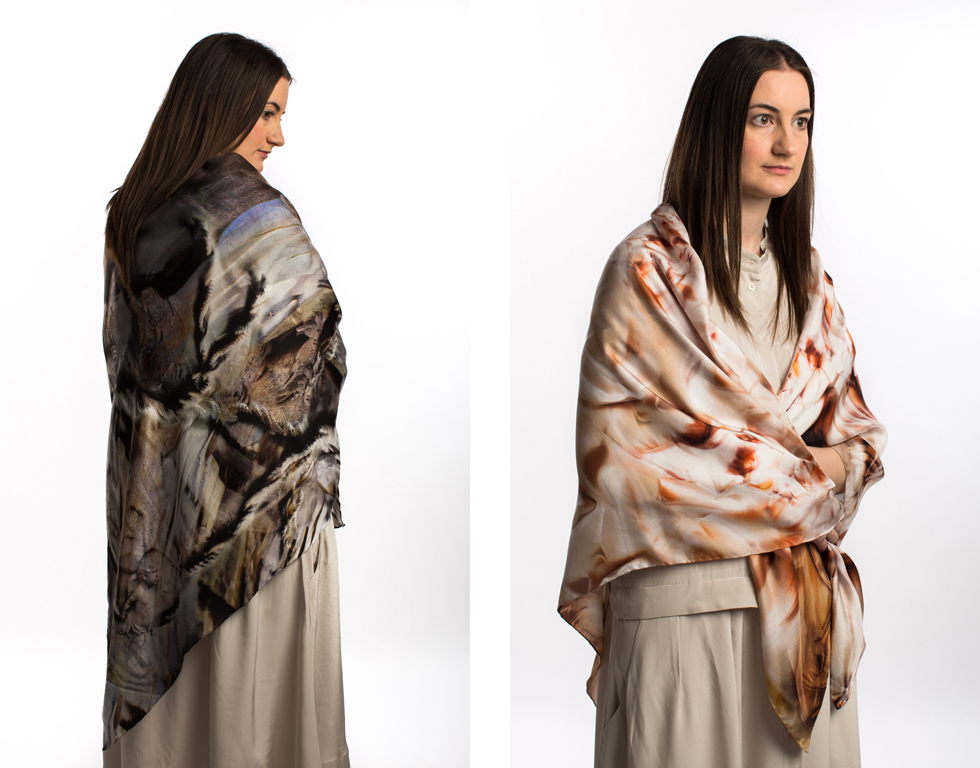 "Sarah Joy Frost offers luxury silk scarves designed, printed and exquisitely hand finished, entirely in the UK. The conceptual prints evolve from hand rendered photographic imagery, enhanced by beautiful drawing marks. Sarah Joy Frost draws inspiration from the intrinsic qualities of the physical world. Our ethos is to create emotional and aesthetic resonance between wearer and item with the belief it will be cherished."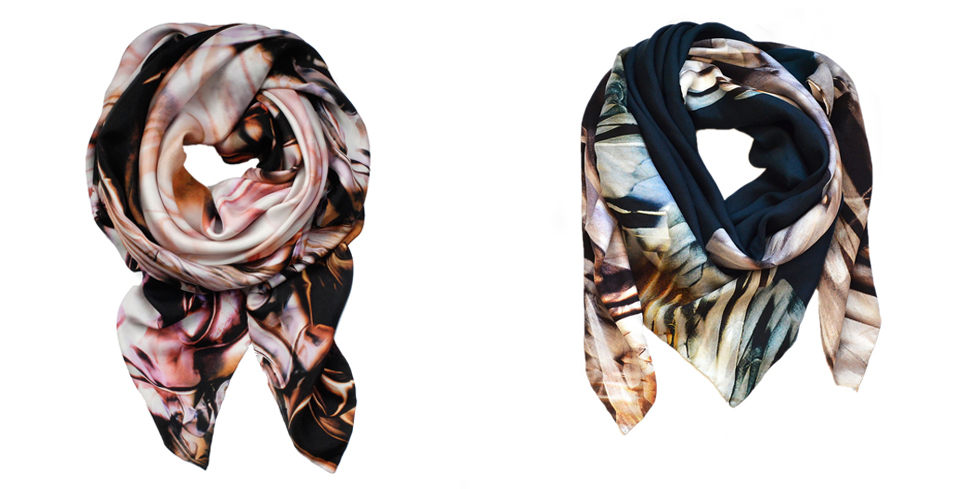 "The Contusion collection was evolved from hand rendered photographic imagery indulging in layers of opulent cloth enhanced with drawn marks, layered, and layered again. Informed by contusion of skin and an infantilistic aesthetic, ready to swaddle and provide a sense of protection. An inspiration of tightly knotted rope; twisting and constricting, cherubs clenching hands, plaited forms peeping through and a flux of dancing swirls. Colours are deep with light relief, through to balanced neutrals, as if diluted in milk. The collection is a suggestive journey of calibre and natural modification with a sense strength and eminence."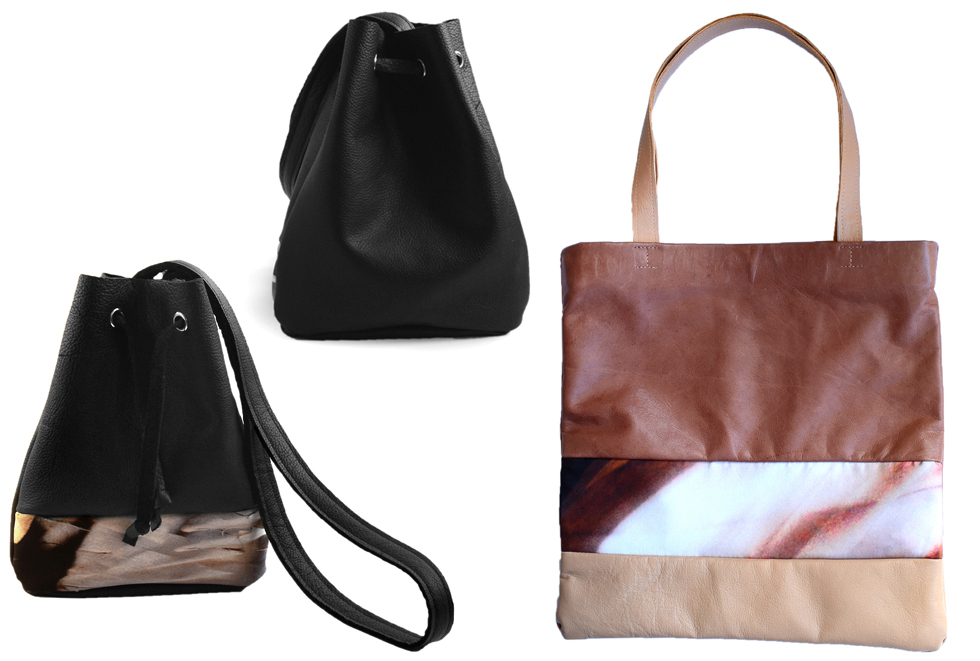 Learn more at www.sarahjoyfrost.com or visit the Sarah Joy Frost Etsy shop which features "limited edition premium leather bags using lamb nappa, pig suede and cow hide; incorporating the collection's prints." (She is currently running a 10% off discount using code SJFSUMMER15 which runs until July 31st!)
YOU can get started in the textile design industry today. Get our FREE video training and learn How to turn your artwork into TEXTILE DESIGNS that sell! GET ACCESS NOW!