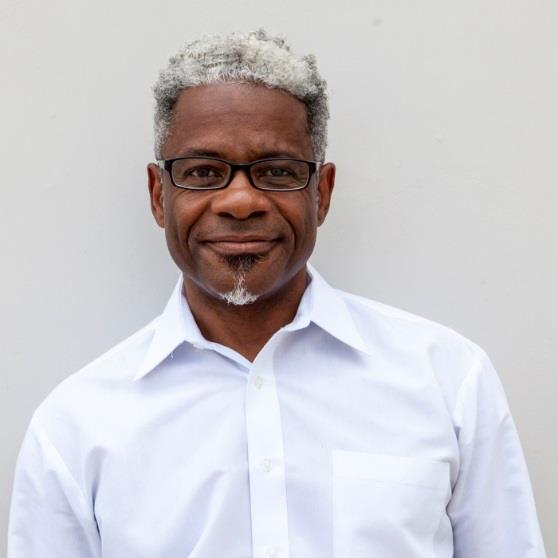 TJ Walker is a fashion designer and the co-founder of Cross Colours, an urban streetwear brand founded in the early 1990's that is was recently relaunched at www.crosscoloursla.com. The original Cross Colours collection "went against the drab gangbanger workwear of the time, opened the inner-city up to positivity, and introduced baggy pants to the Yo! MTV Raps generation. Embraced by the rising hip hop movement, the brand's premise "Clothing Without Prejudice" and slogans like "Educate 2 Elevate" and "Stop D Violence" made it iconic. Aptly named Cross Colours, the label skyrocketed overnight — up to $125 million in sales the first three years– and was draped across the backs of the biggest rappers, actors, and athletes — Snoop Dogg, Run DMC, TLC, Will Smith, Mark Whalberg, Magic Johnson, and Shaquille O'Neal (just to name a few)." With the current resurgence of 90's fashion and music the brand is now back in action, and we are delighted to have TJ join us as our guest expert for the month of August in the Textile Design Lab, sharing some of his two-plus decades of experience designing clothing!
Later this month TJ will be offering training on fashion illustration to members of our Textile Design Lab, and we will be sharing a small excerpt for all to enjoy on Pattern Observer. For now we invite you to get to know TJ and his work a little better in today's interview.
Please tell us a bit about your design background and career path.
A little about my design ‬background. I am originally from Mississippi and after completing my MFA I drove out to California in hopes of being a fashion illustrator. I soon realized that in order to live/eat I needed to take another career path. I applied for a job as an illustrator for a screen printing company and got the job. This is how I actually found myself in the fashion industry. This is also how I was introduced to start designing clothing. Now take it this was in 1985! In 1989 I was designing clothing for my own brand, which was named "Cross Colours".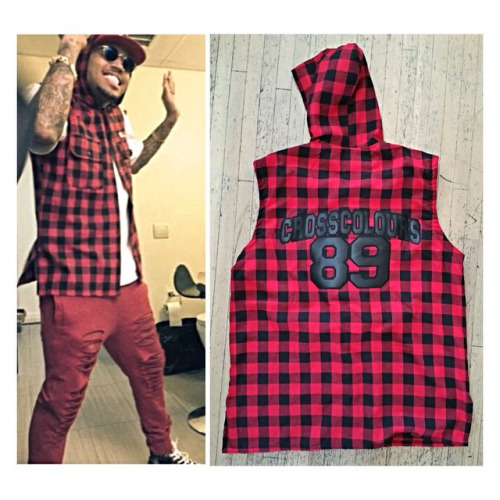 Could you tell us about the process of designing a Cross Colours collection? What roles do you take on and how do you collaborate with the rest of the Cross Colours team?
My process for designing Cross Colours begins with a great deal of research and to the benefit of brand there is history with past designs to reference. This is a great advantage and has allowed me to reintroduce past designs to the current collection. It is very important as the designer to take on top of trends, and the current events. I forgot to mention that Cross Colours is currently having a rebirth in the industry. ‬‬
Years ago it took a large team to build and produce a collection. Today the current Cross Colours team does not consist of over 250 members (Like we had in the 1990's), and now the team ranges from 15 – 20 team members (Based on Need). The team today takes care of everything from design, sampling, sales, marketing promotion (Social Media), production and shipping. Now social media and the Internet have changed the global impact of the fashion industry. ‬‬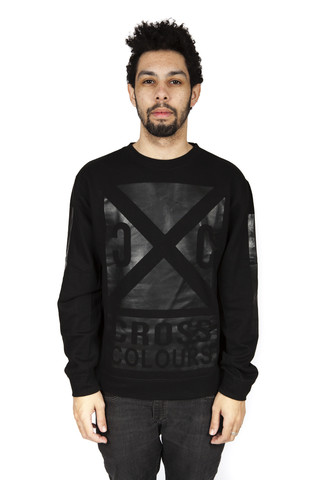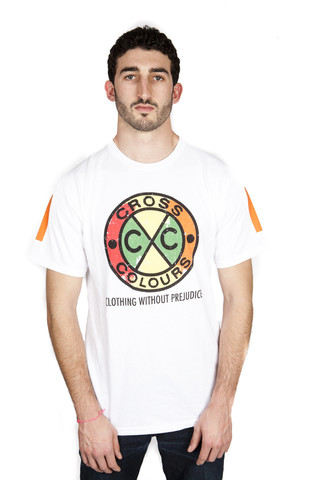 Where do you draw inspiration for the Cross Colours line? Are there any books, blogs, magazines, or other resources that you would recommend to designers?
The inspiration for the brand comes from everything that is encountered. Designers are sponges and are usually influenced by all things such as magazines, blogs, Pinterest, and forecast
sites like WGSN/Stylesight. ‬‬ Note that trade show like the MAGIC Show and the ISS show still remain relevant resources for inspiration.‬‬
What roles do trends play in your design process? What are your current favorite print and pattern trends? ‬‬
As I mentioned I use WGSN/Stylesight as a forecast service. I reference the retailers more than individual brands for print and pattern trends. The retailers I reference are Zumiez, Urban Outfitters and of course my own collection www.crosscoloursla.com. ‬‬
Who are your design heroes? What about them inspires you or influences your work?‬‬

Mrs. Ann LoweJeffrey Banks
Stephen Burrows
Willi Smith
Maurice Sedwell
Erté
Ralph Lauren
Yohji Yamamoto‬‬
All of these designers inspire and motivate me as a designer and entrepreneur.
What would you consider to be your most proud achievement or greatest success so far in your business?‬‬
I actually have 2 greatest successes.
1) That both my parents were able to see my success before they passed away
2) Another proud achievement in knowing I am able to motivate others through Cross Colours with the positive messages of Education and Non Violence. ‬‬
What have been some of the challenges you have faced throughout your design career and how have you overcome them?‬‬
The challenges that I have faced throughout my ‬‬design career are I am sure the same for many designers. One challenge is making sure that you create hot product! The other challenge is making sure you take care of business as you create. It is one thing to have an amazing collection but if it does not sell and you can't finance your production you are out of business.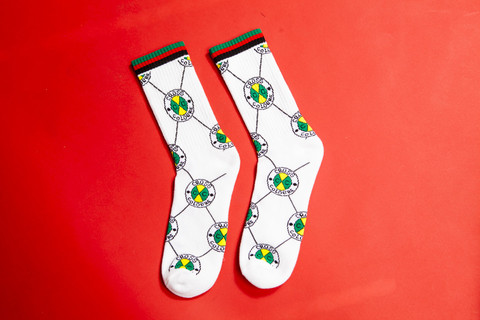 What's next for Cross Colours? What direction do you see the brand taking in the coming years? ‬‬
It is so hard to say what's next for Cross Colours. Honestly we look for the buyers and the consumers to answer those questions for us. That is the beauty of social media.‬‬
What advice have you received in your career that has stayed with you or influenced you? Do you have any words of wisdom for aspiring designers trying to build successful careers of their own?‬‬
What thing that has been a driving force for me is this: "Have Staying Power"! Which in short means doesn't give up!!!! And for any aspiring designers I say you must know the business of fashion and have PASSION. Passion will keep you going when the money runs out! ‬‬
Learn more about the history of Cross Colours and see their current collection at www.crosscoloursla.com, or visit the brand onInstagram, Facebook, Twitter, or Tumblr.
Become a Textile Design Lab member to gain access to TJs full tutorial on fashion illustration when it becomes available later this month, in addition to all of our past guest expert tutorials and the other wonderful e-courses and features of the Lab. Read more about what's included in our curriculum guide.