Brittany McLaughlin has been part of the Pattern Observer community for years and is one of eleven designers to have earned our Award of Excellence, given to designers who have proven themselves to be talented artists, trustworthy partners and emerging leaders in our industry. Under her studio name, Rose Valley Textiles, Brittany recently released two fabric collections with the print-on-demand home decor brand, Guildery, and was kind enough to share a bit about the inspiration behind the collections with us.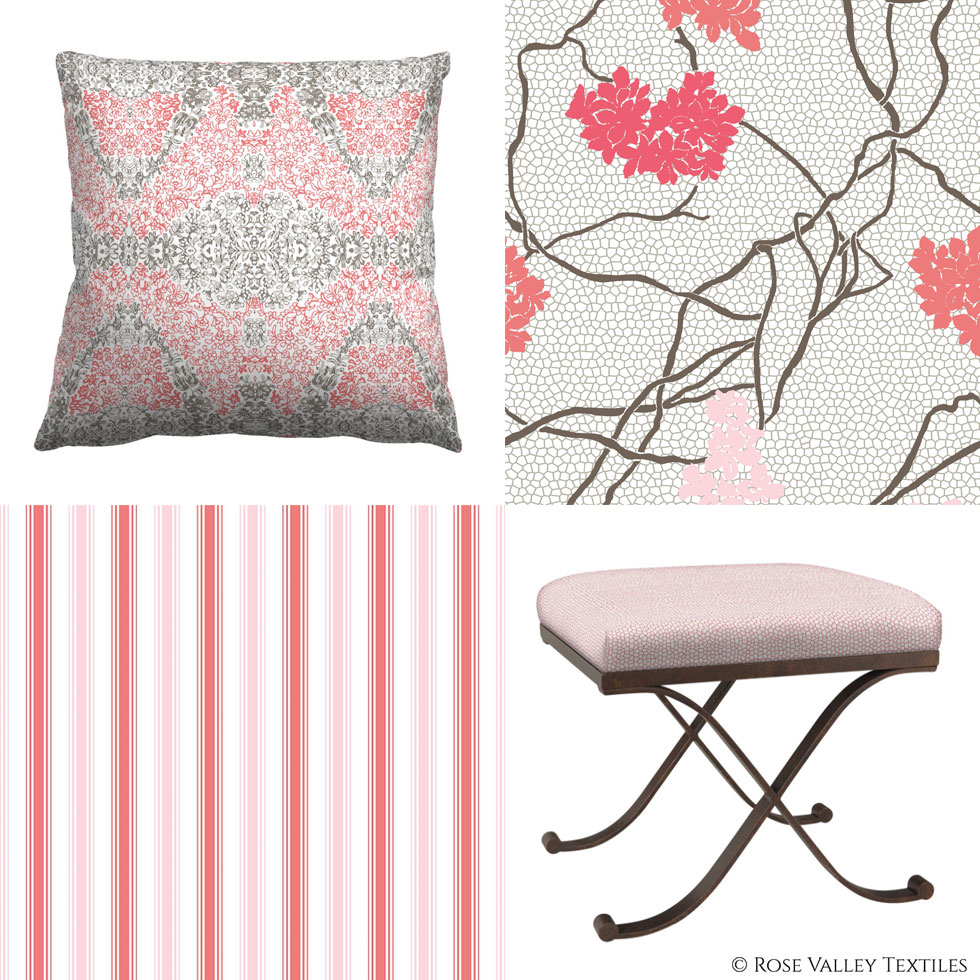 "Collections by Rose Valley Textiles merge historic textile references with current design trends. The modern-nostalgic style of the studio creates artwork with a sense of the human hand that integrates with digital printing technologies.
Romance is in the air with the elaborate lace, vivid florals, and intricate mesh fabrics in the Amante Collection. Designed by Rose Valley Textiles for Guildery, these beautiful fabrics offer a warm color palette that adds to the allure of this captivating collection.
Lovely Lace offers sophisticated mirrored patterning that references traditional textiles with the use of digital printing technology. Layers and textures, unachieveable by traditional textile printing methods, create a depth of field in this lacey, timeless classic fabric. It creates a dreamy, feminine environment. Graceful, feminine color paired with simple, sweet stylized flowers in Floral Vine are balanced with the rhythm of a traditional Ticking Stripe and textural Organic Mesh fabric.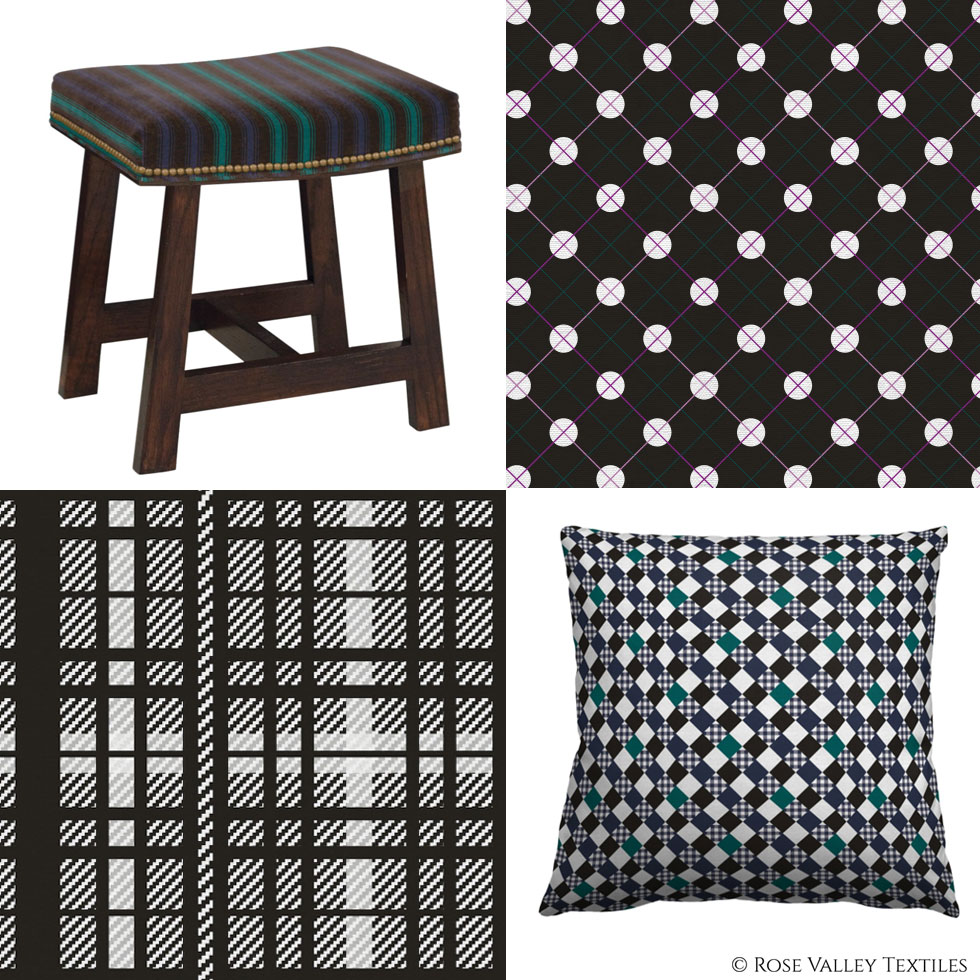 The Modern Traditions Collection combines plaids, stripes and circles to create a playful study in geometrics. Bold jewel tones and dramatic blacks lend contemporary sophistication to any interior design.
Guildery works with a handful of artisanal textile designers to curate exclusive pattern collections. The team transforms the art into decorative fabrics in complementary color stories. Guildery produces interior designer quality pillows, ottomans, and drapes. All fabrics are printed on-demand; creating limited waste in manufacturing. Guildery and Rose Valley Textiles are committed to sustainable textile manufacturing of high quality interior fabrics in the USA.
Creative Director, Brittany McLaughlin, brings a tactile quality to her printed fabric patterns that create beautiful color-coordinated looks for the home. Educated in Philadelphia, she holds a MFA from the University of the Arts, and BS in Textile Design from Philadelphia University. Close to family and enjoying motherhood, she works out of her studio in rural Pennsylvania."
Stop by www.rosevalleytextiles.com to see more of Brittany's work. I also want to mention an exciting opportunity for those interested in weaving! Brittany is currently in the process of developing an online weaving workshop, designed to motivate, inspire, and challenge weavers to focus on their creative process and explore materials and media. There will be practical information about classic weaving structures, along with readings and discussions for the group. Here is a link to Brittany's recent newsletter to learn more including a survey to assess interest in the workshop.
Have a great weekend, everyone! -Chelsea
Our FREE video training helps you turn your artwork into TEXTILE DESIGNS that sell. You'll learn industry basics and how to make it easy to sell your work. LEARN MORE…