On Monday February 8th, 2016 we are kicking off one of our most popular Textile Design Lab events, the Ultimate Guide to Repeats Group Study! What's a group study you ask? Our group studies are a way for members to work through our most popular self paced courses as a community and include encouraging emails and reminders. To celebrate the upcoming UGTR group study we are delighted to share a few of the beautiful patterns that Textile Design Lab members Kate Brasil and Bhupali Gupte created in the class. Enjoy!
"To develop these designs, I took some of my old sketches for the motifs so I could focus on learning the techniques of creating perfect repeats. That's why each one has such a different style."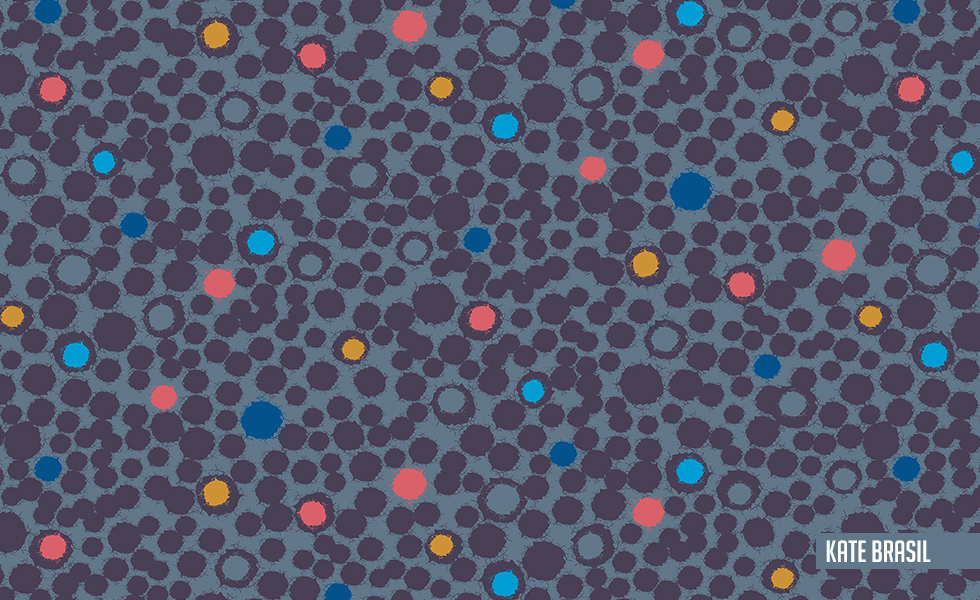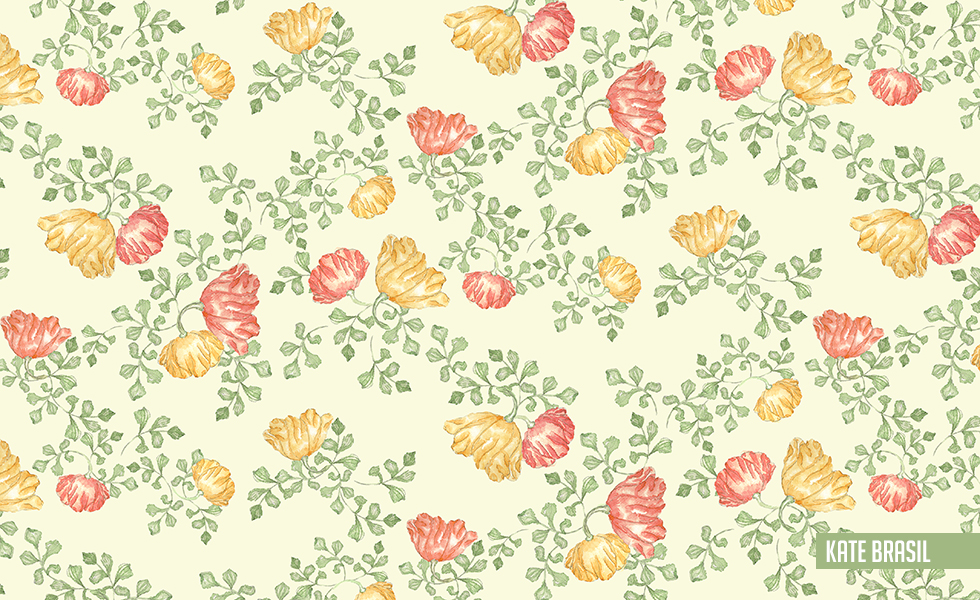 "I would definitely recommend The Ultimate Guide to Repeats. Before taking the UGTR course, repeats were such a scary mystery for me, but now I feel more confident. The videos are easy to understand. You see the process step by step. And the group study is nice to keep you on focus and with helpful feedback to improve your designs."
Bhupali Gupte (@bmgupte)
"My goal behind doing the group study was to take my first baby steps into the world of surface pattern design. The UGTR taught me a structured approach and showed me the intricacies and the technical and professional side of textile design."
Join us for the Ultimate Guide to Repeats group study, starting Monday, February 8th, 2016 in the Textile Design Lab! During this six-week course you will…
learn the secrets professionals use to create amazing pattern layouts

explore tricks and techniques for creating high quality repeats

develop a critical eye you can use to improve your own design work

collaborate and share with other designers as a part of the group study
This group study is exclusively for members of Textile Design Lab. There's no additional cost to the study…you just need to join us in the Lab to participate.
As a member of the Textile Design Lab you'll have access to this group study as well as immediate access to our courses, content archives, and community forum. Connect with other designers, watch a webinar or explore a guest expert training. Membership is just $49/month. Learn more here…