How stunning are these detailed florals by Jane Cooke?! Jane is one of just eleven designers to have received the Pattern Observer Award of Excellence, for designers who have proven themselves to be talented artists, trustworthy partners and emerging leaders in our industry, and we are delighted to share her story with you today.
"I found Pattern Observer a year ago and have been working my way through the courses and sharpening my Photoshop and Illustrator skills with guidance from the PO team. It's been fantastic and has really given me the framework and motivation to get my business off the ground. The designs featured here are part of my "Floral Fiesta" and "Hummingbird" collections, and were created during the Mastering Your Market course.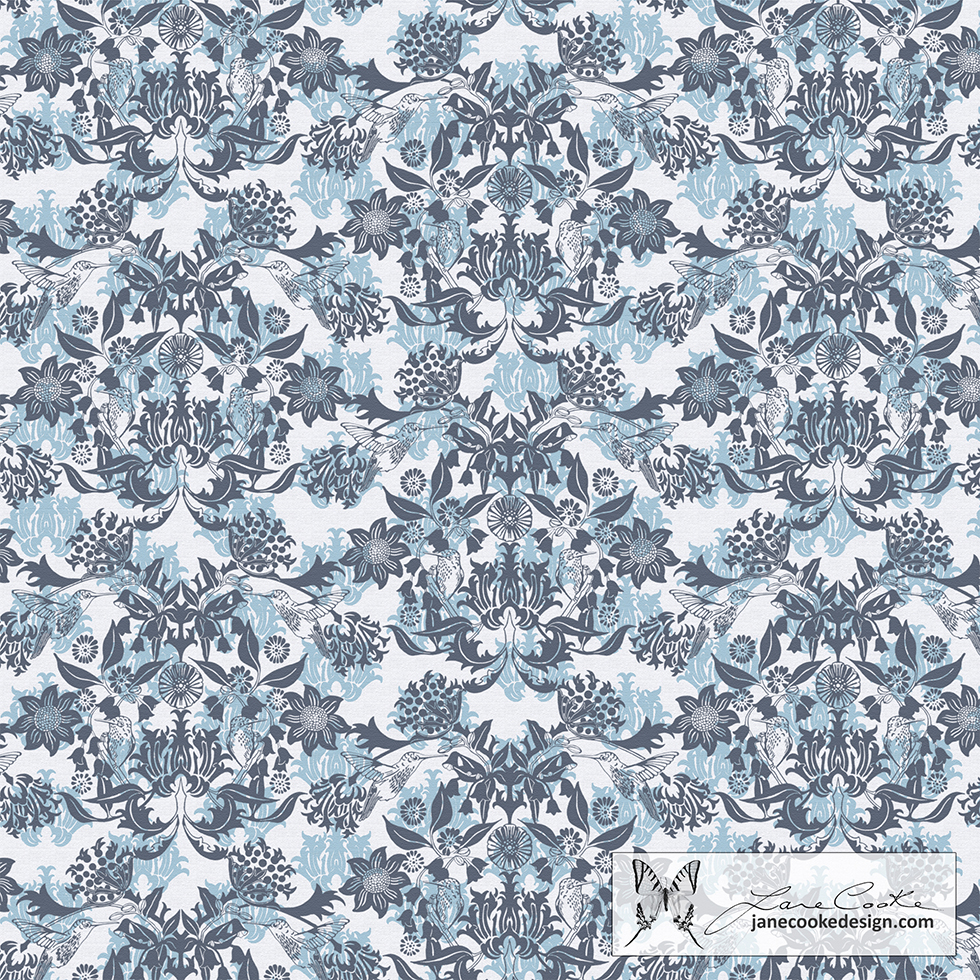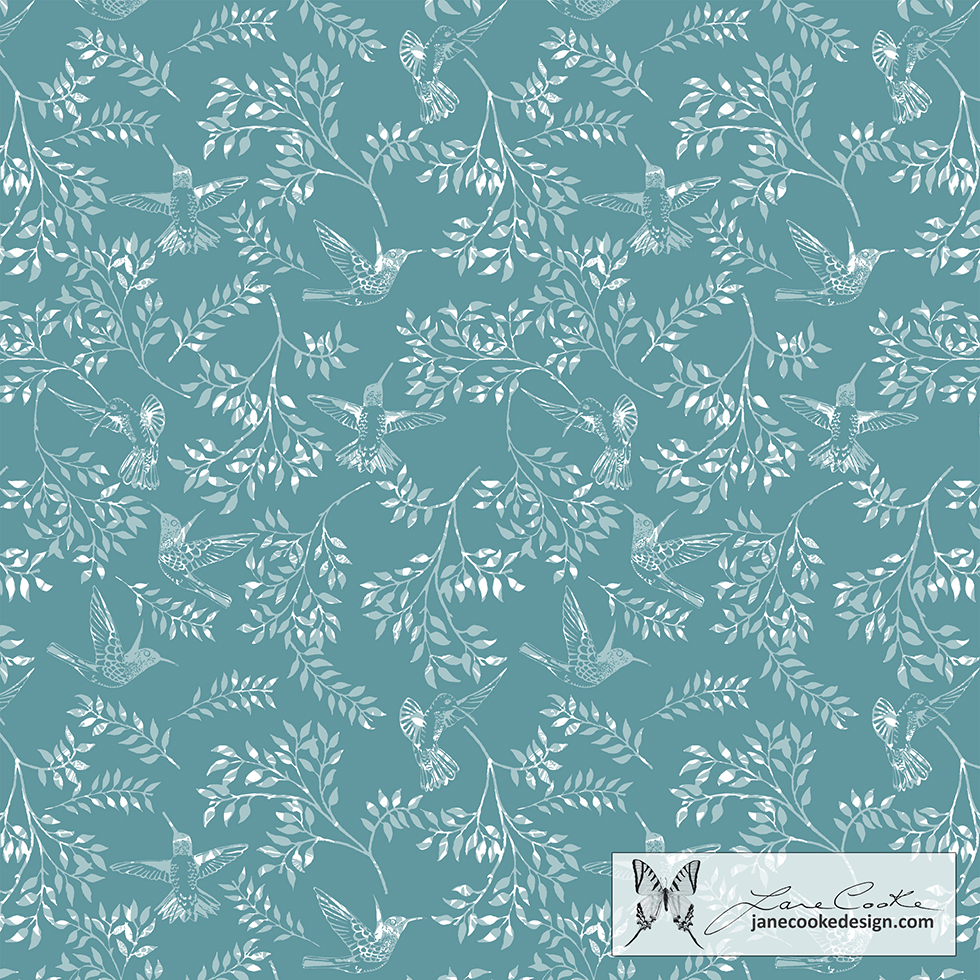 I recently moved from England to British Columbia, Canada, and I'm excited about drawing inspiration from the landscape and nature here. My art and design background is in teaching both painting and printmaking. I love traditional printmaking and textural prints created from collagraphs and I've recently invested in a printing press. I'm looking forward to experimenting with a combination of traditional printing and digital design while expanding my collections for the home décor, apparel and stationary industries."
You can see more of Jane's work at http://www.janecookedesign.com.
Is your eye drawn to the colors and patterns you see on clothing or in home decor? Do patterns fill your doodles, drawings and artwork? You could make money in the textile design industry. Get our FREE video training today!