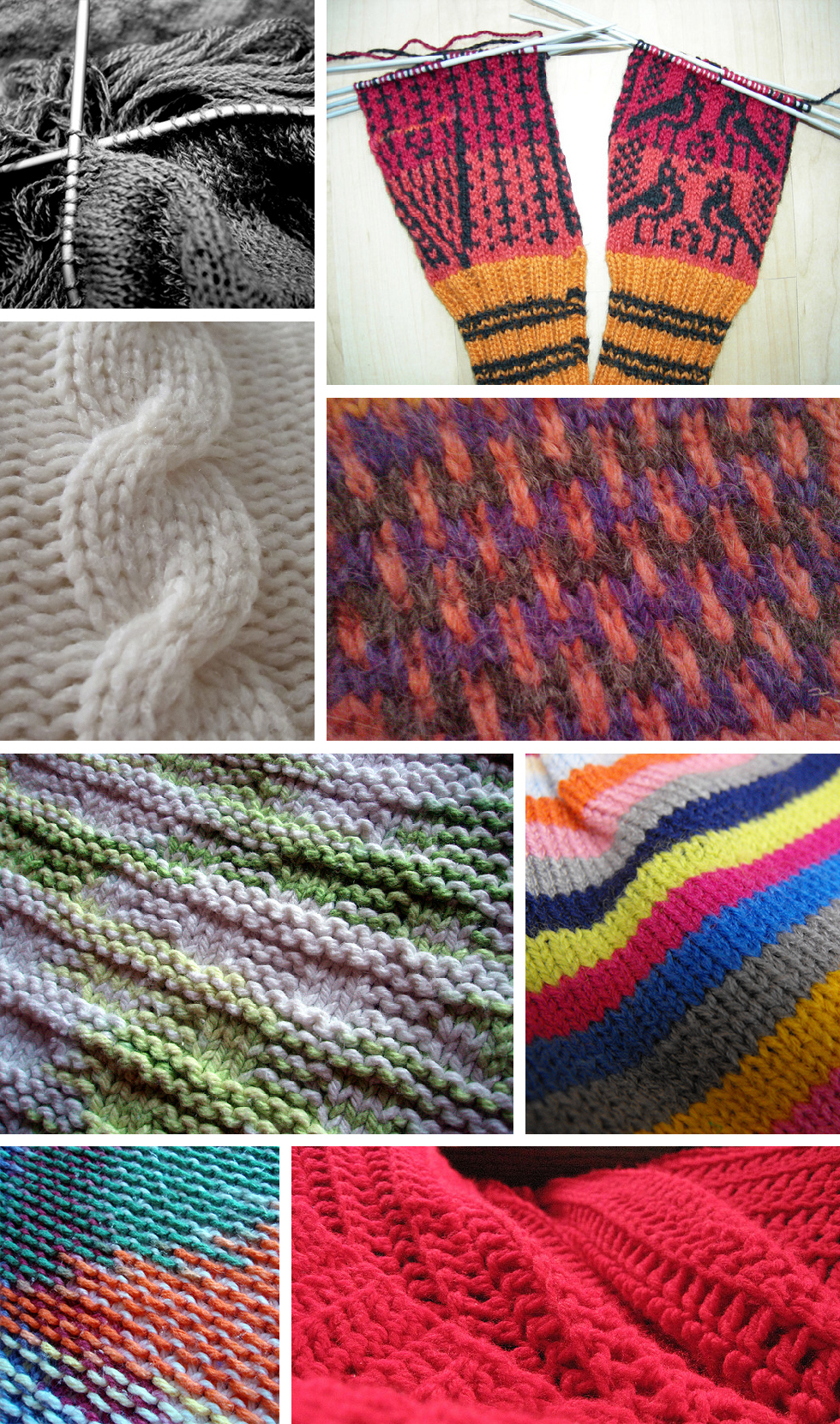 Images via: (clockwise from top left) 
 "Knitting" by elitatt (cropped from original), 
 "framgang" by Elisabeth Augusta Borchgrevink, 
 "Warm Fair Isle" by Diane Wellman, 
 "Knitted rainbow" by tiffany terry (cropped from original), 
 "knit blanket" by Chris Phan (cropped from original), 
 "Knit Texture 3" by beep1o (cropped from original), 
 "Knit Texture 8" by beep1o, 
 "White Knit Yarn Pattern" by Sherrie Thai

Knits can be incredibly beautiful and inspirational pieces for your print and pattern work. High resolution photos and scans of your knitted pieces can be used as overlays within your digital files or as a subtle background texture. Knitting can also offer an additional revenue stream. Did you know that some studios sell knitted samples to manufacturers? We hope you enjoy the beautiful textures and shapes within these pieces as much as we do.
Is your eye drawn to the colors and patterns you see on clothing or in home decor? Do patterns fill your doodles, drawings and artwork? You could make money in the textile design industry. Get our FREE video training today!