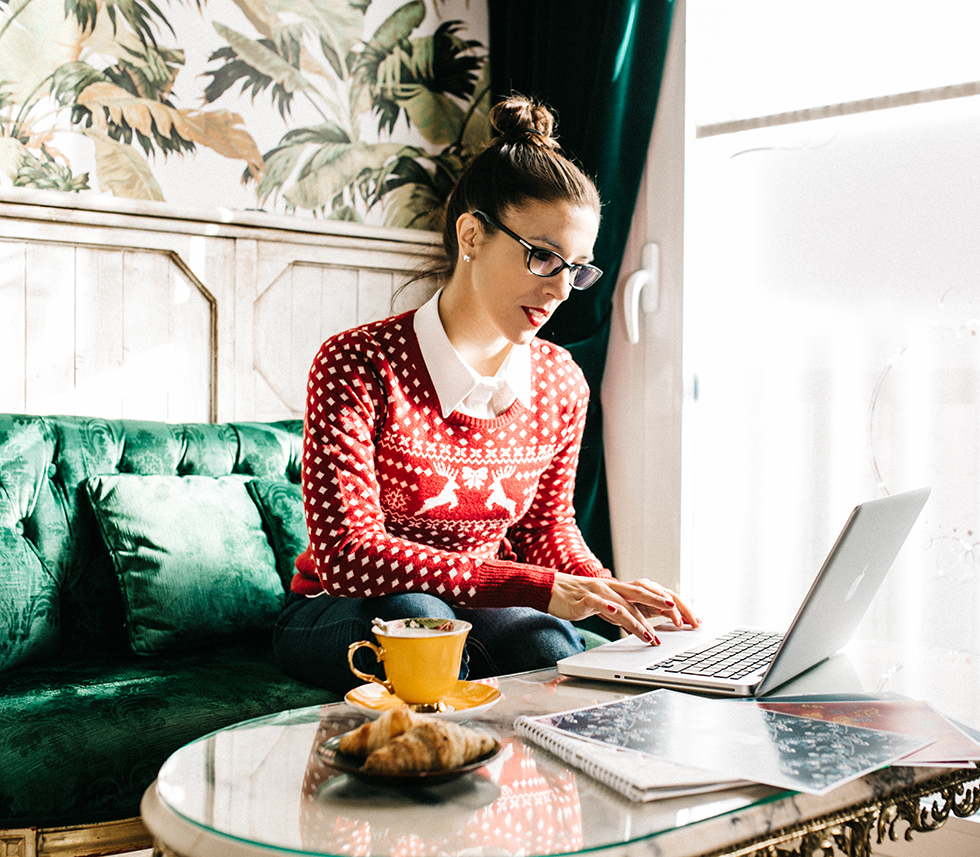 As a blogger, a wonderful problem to have is when a designer sends over more amazing images than you could possibly use in one post. That was the case with Pupapop, today's featured designer. Her work is vibrant, fresh and is such a pleasure to feature today.
"Pupapop is based in Madrid, Spain. In this city -that I truly love- I get a lot of inspiration for my floral, abstract urban textures, quirky geos, and sometimes a little of cartoon-style pattern designs. I usually hand draw my designs -which allows me to express myself with more freedom- and then I paint them in Illustrator (Live Trace Tool is my "graphic religion" and ai. files my dear saints!).
My inspiration sources are art, fashion, nature, photography, science, Instagram, Pinterest, books and music. Talking about inspiration, I love having my own gallery of "muses": other pattern&surface designers I admire, creative brands, graphic and fashion designers, illustrators, painters, writers, lovely shops, past historical eras, etc. I decided to show and share my muses, my own experiences and designs, and everything related to pattern design with the people -from Spain and the entire world- in my blog "In Pattern We Trust". And it is slowly but surely growing, and this makes me very happy! I think that is super important to keep learning. I enjoy taking courses and seeking for excellent instruction from time to time to make me refresh what I know and make me improve. That is why I cannot be more grateful with Pattern Observer and the Textile Design Lab because I have learnt how to develop a balanced collection, according with trends and its ideal customer thanks to the amazing e-course "The Sellable Sketch".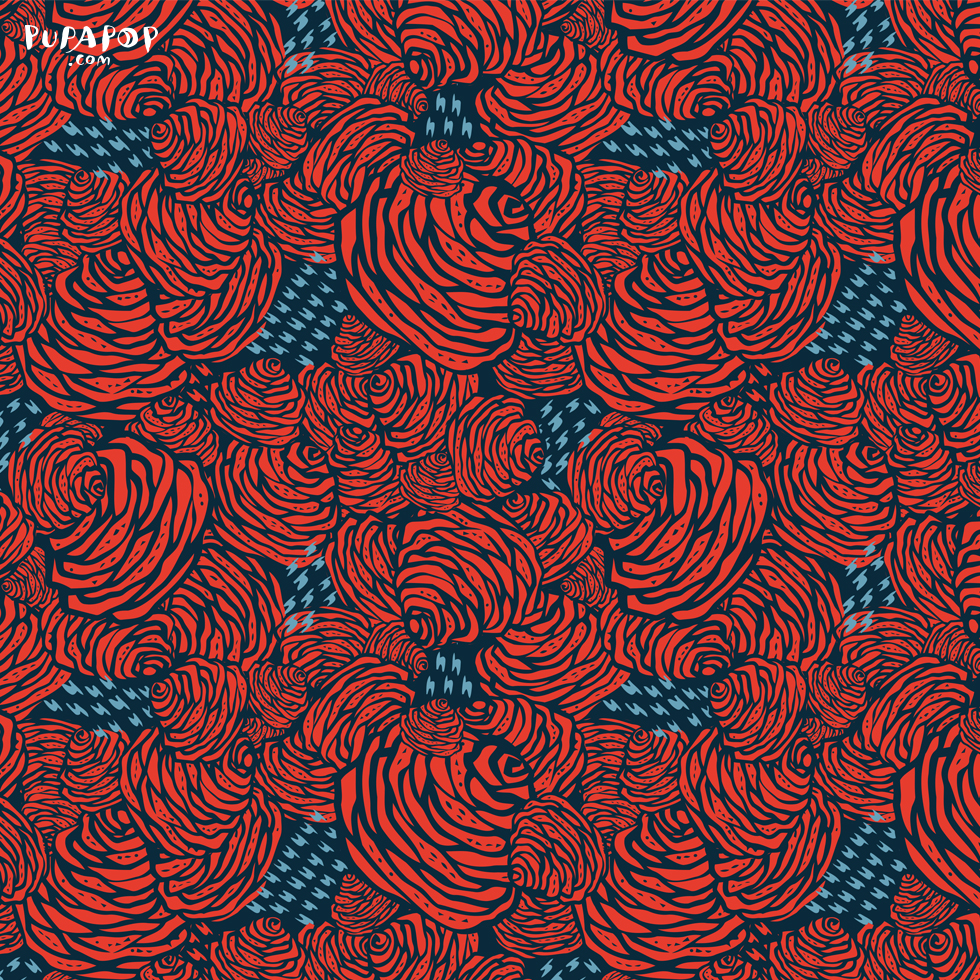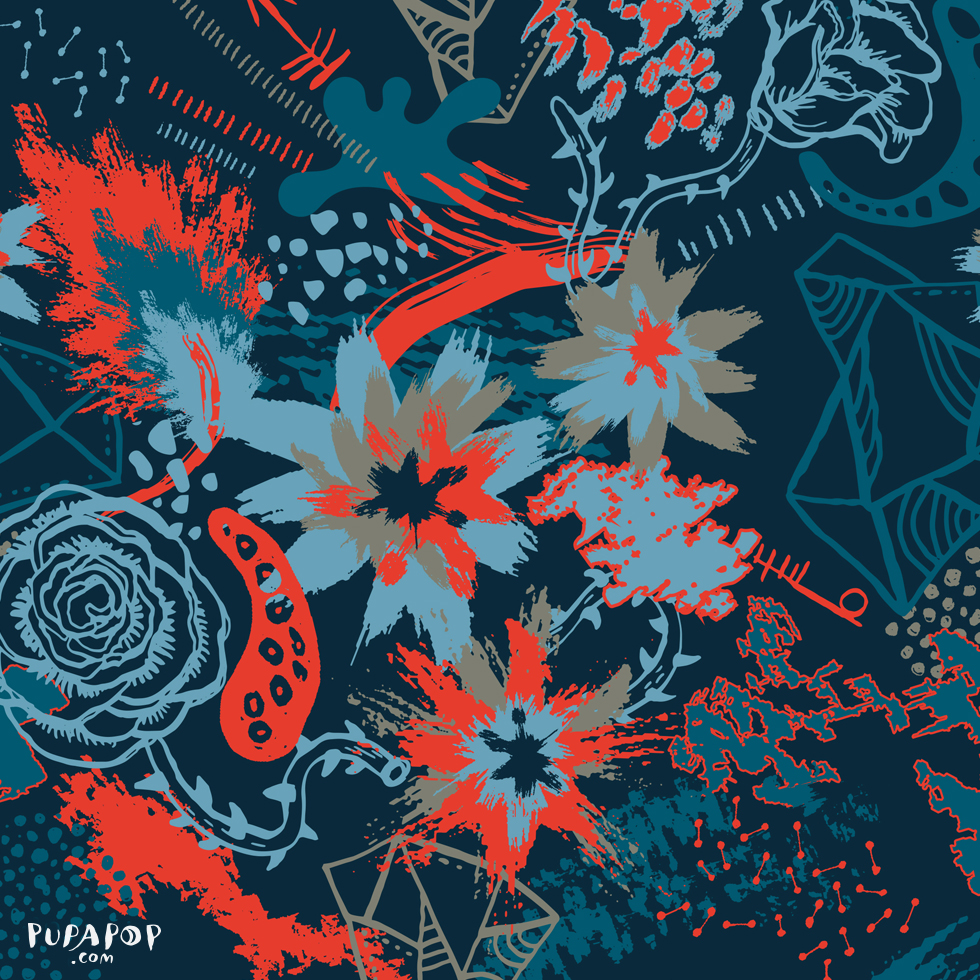 I am interested in textile, stationery, home decor and gift markets. What I pursue is to create vibrant, attractive, visually powerful and interesting designs and collections (all overs, placements, set and free flowing designs, etc), that express very good sensations and tell stories.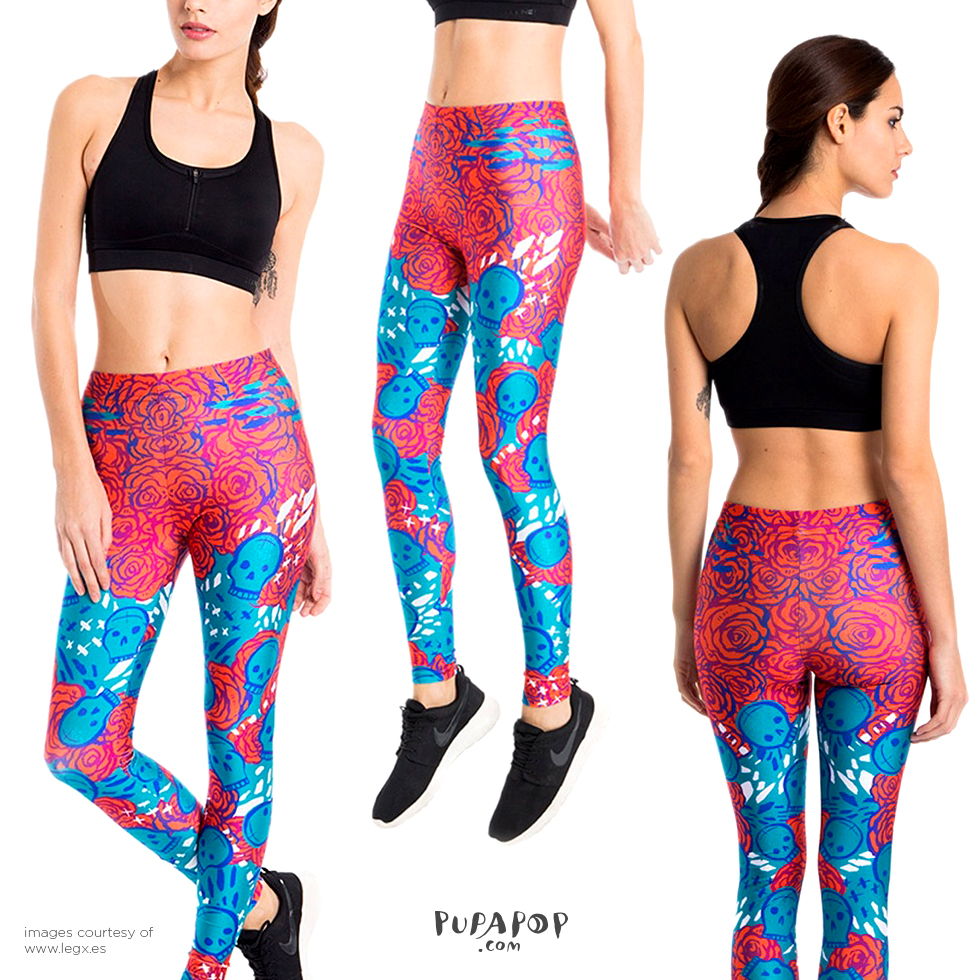 I have worked for small confidential commissions, and some textile projects so far. I work freelance and for commissioned works, collaborations, licensing -I sell my designs in my website, in a private area only for clients- and I make collection development for brands. I am also currently creating my own line of products."
I encourage you to visit www.pupapop.com to check out more of her amazing work! You can also find her on the platforms listed here:
Blog: www.pupapop.com/blog/
Facebook: Pupa Pupa Pupapop
Instagram: @pupapupapop
LinkedIn: Pupa Pupapop
Pinterest: Pupapop
Have a great weekend!